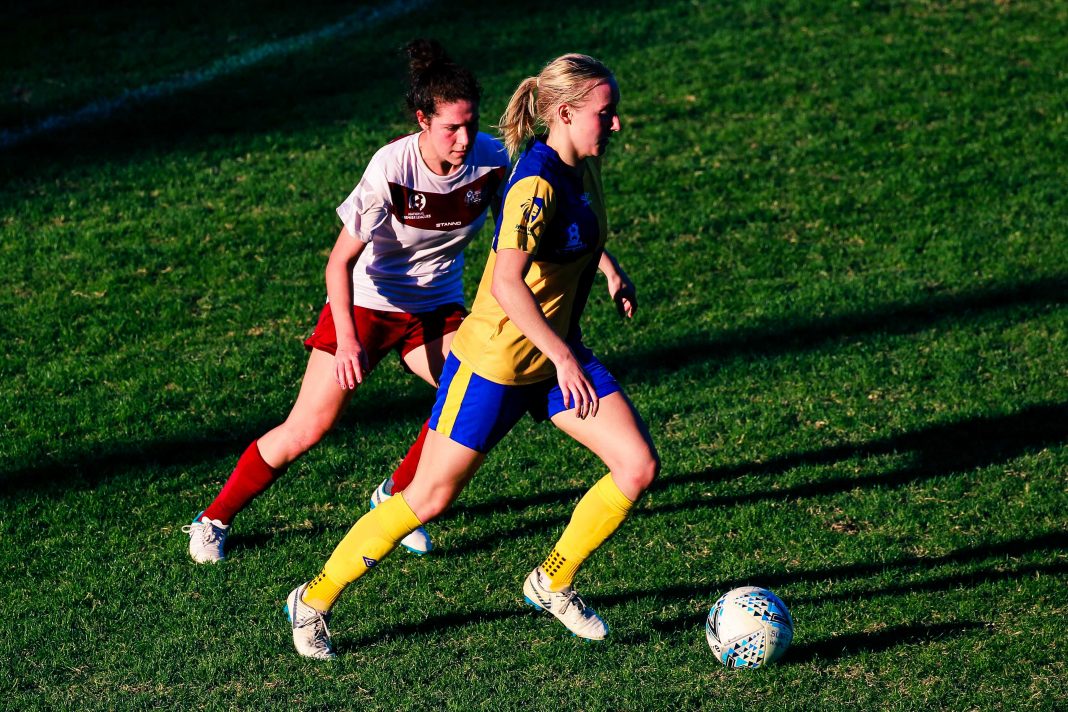 A Grand Final re-match headlined the NSW NPL action over the Easter long weekend, and once again there were plenty of surprises, with a new league leader and three of the top four sides dropping points.
There could be only one choice for this week's Match of the Round, as last season's Champions Macarthur Rams travelled to Sydney University Football Ground on Monday afternoon in a grand final re-match against last season's Premiers.
Something had to give as both teams came into the contest on the back of two consecutive wins, with Uni wanting to keep pace with league leaders Illawarra Stingrays, while Macarthur were trying to gain ground on the top five.
A 2-2 draw would be the final result, but the scoreline doesn't even begin to describe the amount of drama witnessed by the two sets of supporters.
The Students set the tone for the contest by attacking from the opening whistle, and had a penalty shout for handball waved away in the third minute.
A couple of minutes later, there was almost a goal at the other end after a poor touch from Uni goalkeeper Courtney Newbon, but she recovered well to block Laura Murtagh.
Sydney University continued to pressure their opponents, but would go close to conceding again after an overhit back-pass from Taren King was headed for the net, but Newbon scrambled and cleared the ball off the line.
There were chances for Cortnee Vine and Nicki Flannery, before the Rams were rewarded for their last-ditch defending with a stroke of good fortune in the 23rd minute. Nikola Orgill's cross was deflected onto the post by King, leaving Murtagh with a simple tap-in finish to put Macarthur 1-0 up.
However, the pattern of the game had already been established, and the Students were back on the attack. Vine and Flannery were denied by Sham Khamis, and Claire Walsh blocked a Melissa Caceres shot on the goal line.
Just before half-time, Uni received a golden chance to equalise after Sham Khamis brought Vine down in the area, conceding a penalty. Unfortunately for the home side, Khamis made amends immediately, saving Vine's spot kick with her legs to preserve Macarthur's lead.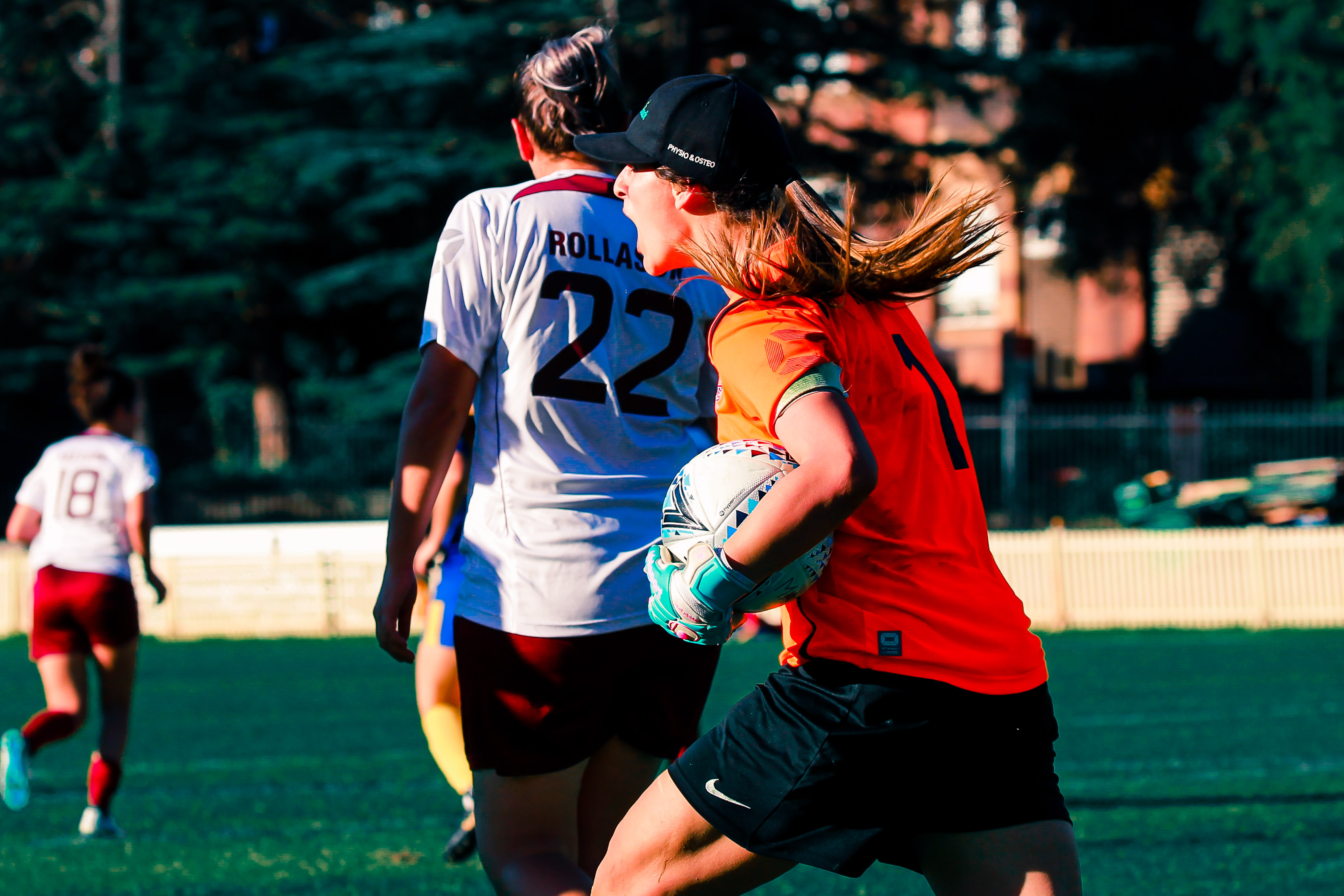 The Students kept it up after the break, and Rachael Soutar sent a couple of long range shots wide of the goal, while another Uni penalty shout was denied following a collision between Caceres and Rams midfielder Caitlin Orridge in the 60th minute.
Uni continued to do everything except score, and Flannery got round Sham Khamis after being set up by Vine, but it was Renee Rollason's turn to provide the heroics for Rams as she stretched to clear the shot behind for a corner.
The equaliser finally came in the 79th minute after a moment of magic, as Uni substitute Carla Trimboli collected the ball 35 yards out and fired an unstoppable shot into the roof of the net.
The Students had their tails up, and they took the lead seven minutes later. Once again it was their substitutes doing damage, as Holly Caspers raced down the right flank and crossed for fellow substitute Teigan Collister, who smashed the ball into the top corner.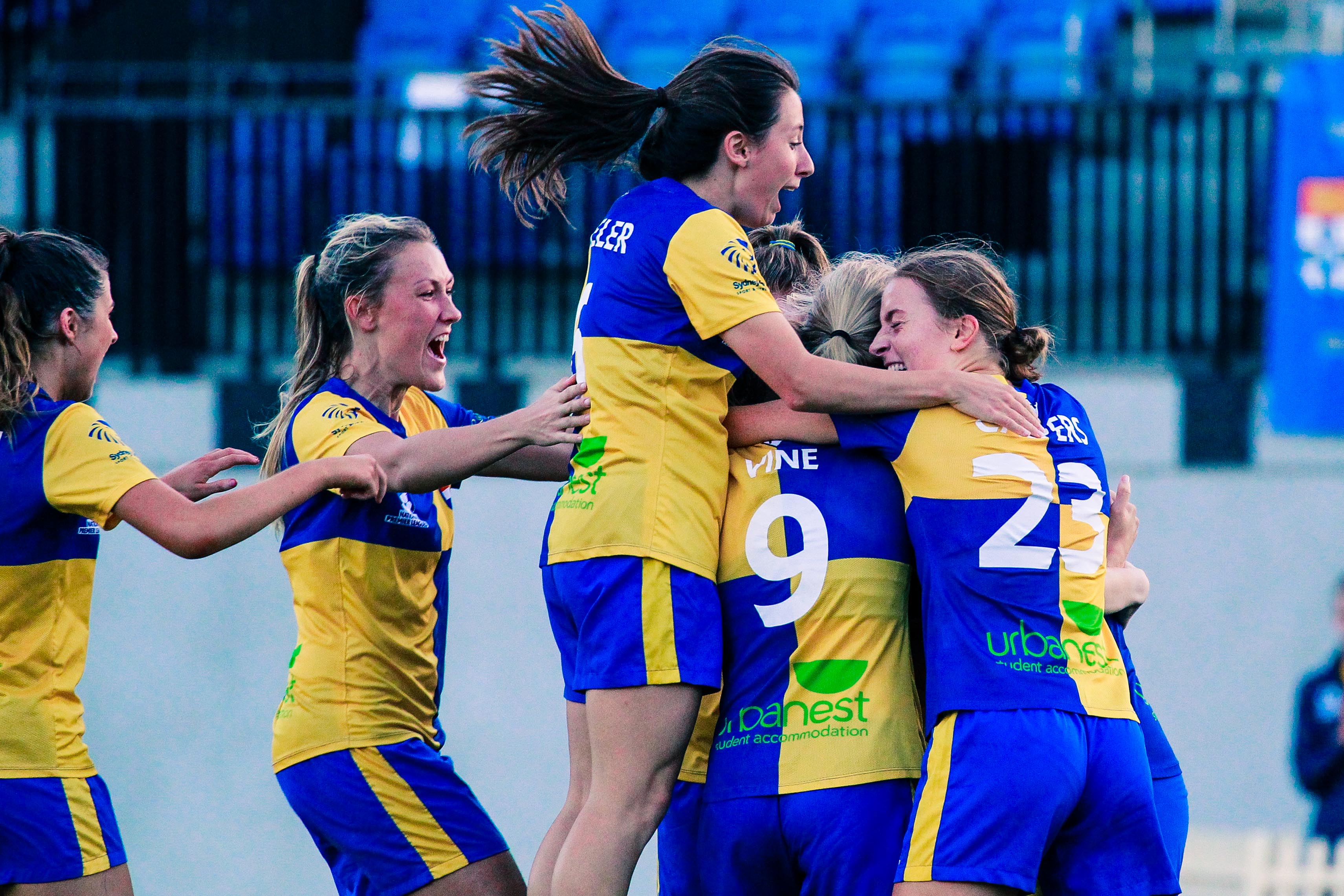 Now it was Macarthur's turn to push for a goal, and they forced a couple of scrambles from corners, before there was one final twist. Deep into injury time, Leena Khamis managed to break through Uni's defence, and King had to take one for the team, dragging Khamis to ground just outside the penalty area and receiving a straight red card.
Despite Kylie Ledbrook's recent set piece heroics, it was another former Matilda in Rollason who provided the final action of a memorable game, calmly stepping up and placing the free kick in the bottom corner to make it 2-2.
90+8 GOAL RAMS!! ROLLASON STEPS UP TO THE FREE KICK AND LOOPS IT PAST EVERYBODY AND INTO THE NET. 2-2!!!!!! #NPLWNSW pic.twitter.com/smK8WQGnzO

— Macarthur Rams FC 🐏 (@MacarthurRamsFC) April 22, 2019
Even though his side dropped two points, Sydney University coach Alex Epakis was upbeat, paying tribute to Holly Caspers, Teigan Collister and Carla Trimboli.
"If it wasn't for them coming off the bench and changing the game, we would have been in a difficult situation. We have a very deep squad and I'm super fortunate to work with high calibre players."
Epakis had particular praise for Caspers.
"Holly came over from NWS Koalas. She came in during preseason and was probably our best while the other players were away in the W-League. She's very athletic and quick, and as a defender I wouldn't want to be facing her in the last 25 minutes because she's the quickest player in the squad."
The stalemate sees Uni stay in second, two points behind new league leaders Northern Tigers, who they play next weekend. Macarthur remain in eighth, and return home on Sunday to play Bankstown City.
Sydney University 2 (Carla Trimboli 79', Teigan Collister 86')
Macarthur Rams 2 (Laura Murtagh 23', Renee Rollason 90+8')
Teams
Sydney University: Courtney Newbon, Charlotte McLean, Tori Tumeth, Taren King, Rachael Soutar, Binca Galic, Clare Wheeler, Melissa Caceres (Holly Caspers 61'), Georgia Pollitt (Teigan Collister 61'), Cortnee Vine (Gabrielle Peak 88'), Nicki Flannery (Carla Trimboli 72')
Unused substitutes: Chantelle Symes
Macarthur Rams: Sham Khamis, Emma Fattore, Claire Walsh, Renee Rollason, Kirrilee Cameron, Kylie Ledbrook, Caitlin Orridge, Leena Khamis, Lara Dipple (Elisha Williams 81'), Laura Murtagh, Nikola Orgill
Unused substitutes: Leila Braimah-Mahamah, Chrystal Duggan, Alex Honan, Kate Henley-Sadgrove
Around the Grounds
Bankstown City 1 – 2 Sydney Olympic
Emerging Jets 1 – 2 Northern Tigers
Manly United 3 – 1 Illawarra Stingrays
Football NSW Institute 1 – 2 North Shore Mariners
NWS Koalas 0 – 0 Blacktown Spartans
Ladder
| | | | | | | | | | |
| --- | --- | --- | --- | --- | --- | --- | --- | --- | --- |
| Pos | Team | P | W | D | L | For | Against | GD | Pts |
| 1 | Northern Tigers | 6 | 5 | 1 | 1 | 15 | 4 | 11 | 16 |
| 2 | Sydney University | 6 | 4 | 2 | 1 | 24 | 7 | 17 | 14 |
| 3 | Sydney Olympic | 6 | 4 | 2 | 1 | 22 | 11 | 11 | 14 |
| 4 | Illawarra Stingrays | 6 | 4 | 2 | 1 | 16 | 11 | 5 | 14 |
| 5 | FNSW Institute | 6 | 4 | 0 | 3 | 13 | 11 | 2 | 12 |
| 6 | NWS Koalas | 6 | 2 | 4 | 1 | 13 | 8 | 5 | 10 |
| 7 | Blacktown Spartans | 6 | 3 | 1 | 3 | 13 | 13 | 0 | 10 |
| 8 | Macarthur Rams | 6 | 3 | 1 | 3 | 13 | 15 | -2 | 10 |
| 9 | Manly United | 6 | 2 | 1 | 4 | 12 | 16 | -4 | 7 |
| 10 | Bankstown City | 6 | 2 | 0 | 5 | 12 | 19 | -7 | 6 |
| 11 | Emerging Jets | 6 | 1 | 0 | 6 | 10 | 25 | -15 | 3 |
| 12 | North Shore Mariners | 6 | 1 | 0 | 6 | 7 | 30 | -23 | 3 |