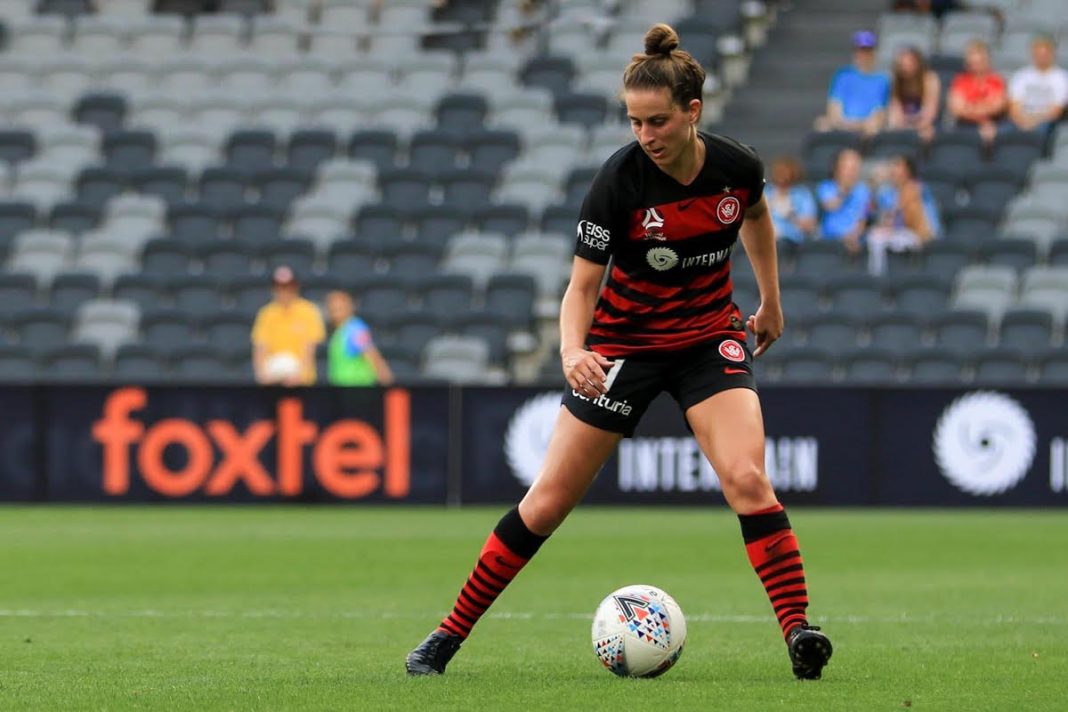 On Wednesday the news broke that Western Sydney's midfield maestro, Ella Mastrantonio, had signed for English Women's Super League side Bristol City, joining fellow Aussies Chloe Logarzo and coach Tanya Oxtoby.
So excited for this next chapter with @bristolcitywfc. Incredibly grateful for this dream opportunity! https://t.co/GvYD8A8HNs

— Ella Mastrantonio (@Ella_Mas11) June 30, 2020
The Fremantle born midfielder was a part of the inaugural Perth Glory team (earning the first-ever W-League booking against Sydney FC in the season opener) and has now played over 100 W-League games for three different clubs, so it's no real surprise that she is on the move again.
Mastrantonio started her playing days in junior boys teams, until joining the fledgling NTC squad which was initially coached by Alistair Edwards and contained some big names such as Sam Kerr, Marianna Tabain and Shannon May.
The squad formed the basis of the first-ever Perth Glory W-League squad in 2008/09, and Mastrantonio played two seasons for the Glory, winning a call up to the Matildas and earning six caps in that time, before heading over to Melbourne to play for Melbourne Victory in the 2010/11 season at the age of 17.
"(It was) fantastic. I left home at 17, 18 and it was an amazing experience. It was a different culture, a different club and I loved it," she said.
Mastrantonio returned to Glory for the 2011/12 season and stayed with her home team for four more seasons, before heading east once more to re-join Melbourne Victory, who were then being coached by current Arsenal coach Joe Montemurro. She stayed with Victory for two seasons, earning a Premiership in a team that included fellow West Australian and close friend Lisa De Vanna.
The side also competed in the 2014 International Women's Club Championship in Japan as Australian champions, with eventual winners São José from Brazil beating Arsenal in the final. Mastrantonio was full of praise for her ex-coach saying:
"He was a great coach. It was interesting thinking back to how he first started and seeing where he is now and you could see he had quality from the get-go."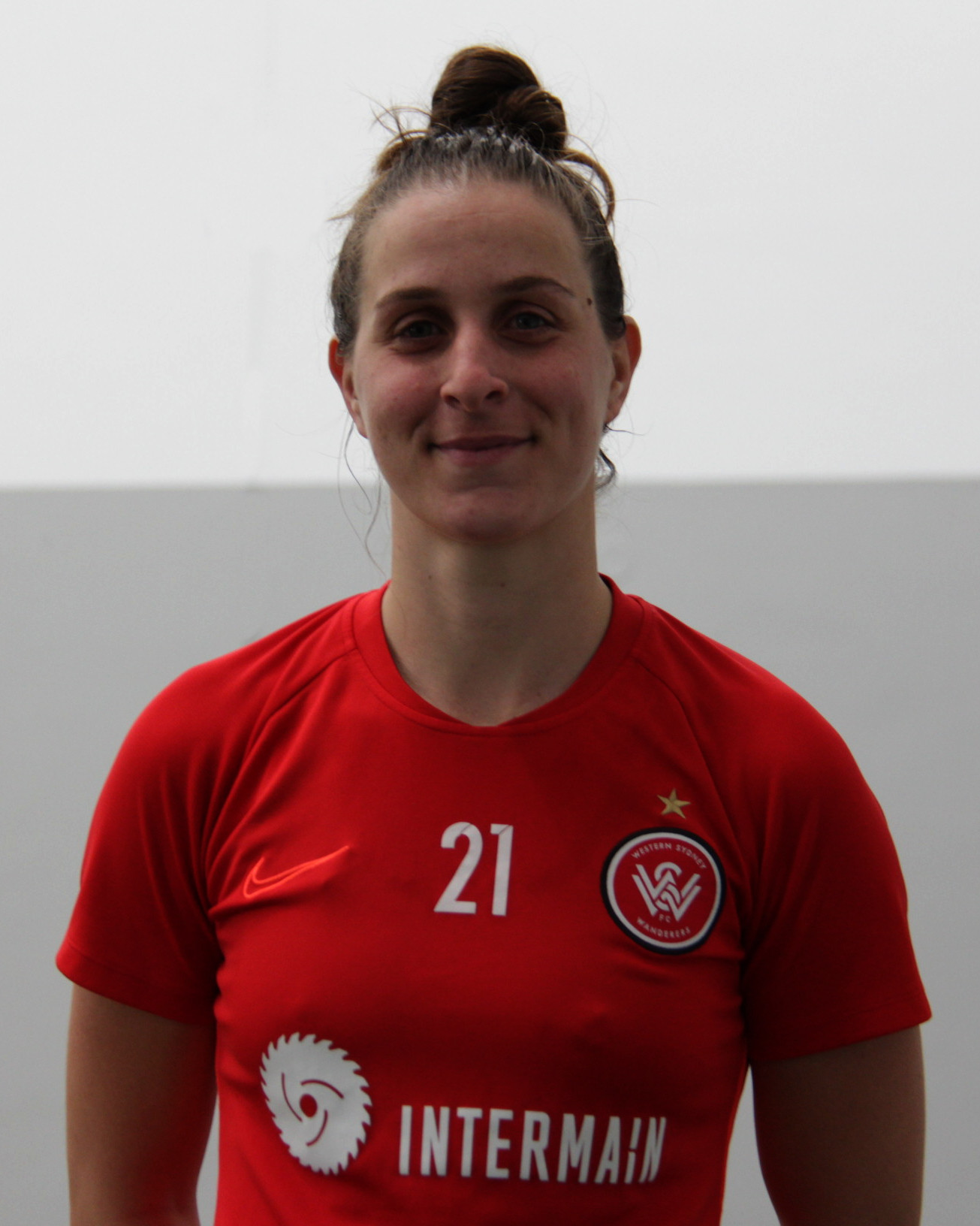 There was another season in Perth in 2015/16 after which she took a rest from the W-League as she had fallen out of love with the game.
"It was a conscious decision, I didn't really enjoy myself that season and people who know me know how much I live and breathe football. So for me to step away it was a big deal and it took a really big toll.
"Back then there was no minimum wage so you're pretty much paying to play and do something that you love, which after a few years it does take its toll."
During her break from the demands of W-League, Mastrantonio still played football and was drawn to futsal which she believes is something that every young player should do.
"I wish I'd grown up playing futsal when I was younger.
"I think the next generation coming through with all the futsal centres that are springing up are developing incredible touches and skill, and it's been proven that if you have more touches in more confined spaces then, of course, you're going to develop as a player."
Mastrantonio also spent a season playing with Victorian NPLW side South Melbourne in a team that contained many current and ex W-League players, and whilst acknowledging that the standard of the league was not as high as W-League, she felt that it was very competitive.
"There were about 5 or 6 teams that were really fighting for it and were all quite competitive.
"But with how things have gone now with players either leaving the game or going to lower leagues, we're losing a large number of high calibre players and there is a bit of a gap developing between the top-level players and the ones coming through, but hopefully with the news of the World Cup and the government funding for new facilities the gap can be closed."
Following on from her short break, Mastrantonio rejoined Victory for another season, helping them win the minor Premiership, before moving to the Wanderers and helping them reach their first-ever finals in the 2019/20 campaign.
It was this desire to help the Wanderers achieve their goal of a finals appearance that delayed Mastrantonio's move to Bristol City, as they first approached her to move during the January transfer window this year.
"I've been in contact with Tanya since January, and they were keen to get me over during the window, but because I was committed to Wanderers and we were having such a great season I thought I'd better stick it out with them."
The move could well be the final part in Mastrantonio's playing career, as she now has the chance to ply her trade against some of the best in the world, and with the support of coach Tanya Oxtoby, she could well find herself in just the right environment to earn a recall to the Matildas and perhaps even play a World Cup on home soil.