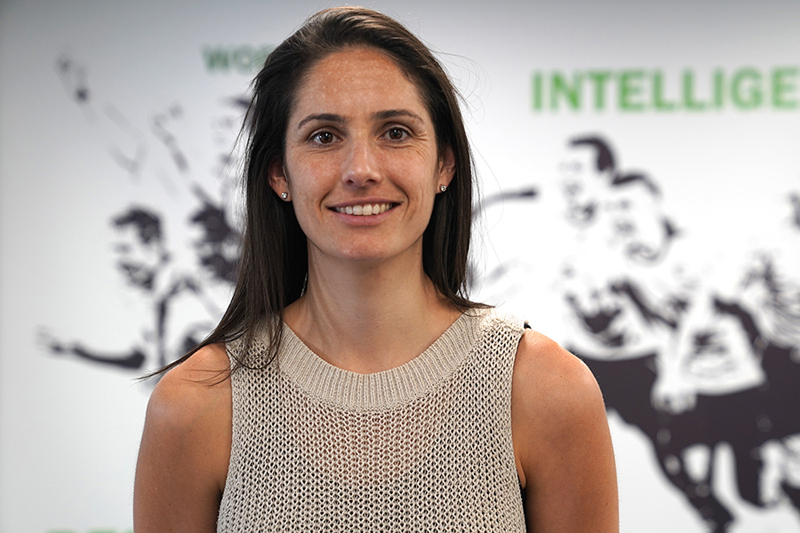 In the summer of 2015, 23 million Americans tuned in to the FOX Sports broadcast of the FIFA Women's World Cup Final. This still stands as the most-watched football match in U.S. history.  
With the 2019 FIFA Women's World Cup quickly approaching, FOX Sports is looking to capitalise once again on the popularity of the game in America and abroad. To help do this, they've assembled an all-star lineup of former and current players to add unique commentary and first-person perspectives to the tournament.
This year's FOX Sports Women's World Cup broadcast team consists of Heather O'Reilly (USA), Ariane Hingst (Germany), Kelly Smith (England), Karina LeBlanc (Canada), and many more. Also joining the FOX Sports studio team will be former Matildas striker and current Deputy Chief Executive at Professional Footballers Australia (PFA), Kate Gill.
PR Photo shoot for @FOXSports today and over 1000 caps between us all. 🏴󠁧󠁢󠁥󠁮󠁧󠁿 🇺🇸 🇨🇦 🇦🇺 @FIFAWWC @christierampone @alywagner @LeslieOsborne12 @karinaleblanc @daniellevslaton @angelahucles @catwhitehill4 @KathrynA_12 @kate_abdo pic.twitter.com/YTO6BrFTiU

— Kelly Smith MBE (@kelly_smith10) April 19, 2019
Beyond 90 recently caught up with Gill in Los Angeles as she finished up with production meetings at FOX Studios. Gill's introduction to American audiences however, will take place at Paris' iconic Place du Trocadéro, where she'll be in studio adding her personal perspective, experiences, and insights on the game, as well as her take on the Matildas.
"There's some pretty esteemed company alongside me and I think everyone brings their own individuality and perspective," says Gill about her broadcasting teammates. "We have players here who have won the World Cup – they know what that feels like and can share those experiences. It makes it more authentic to have players who have been there and lived that experience and actually can tell that first-person story. It's exciting and it creates an authenticity around what you're hearing."
As a player, Gill was an AFC Women's Asian Cup champion, 2010 Asian Female Player of the Year, two-time W-League Golden Boot winner, and is second all-time leading goal scorer for Australia.
For the past few seasons, Australian audiences have been accustomed to seeing Gill in the broadcast booth expertly calling W-League matches. What can the millions of Americans expect from the Aussie when they tune in?
"I'd like to bring an understanding of the history of the women's game and where these teams come from," Gill says. "Sometimes you have to look at these countries and put things into perspective and proper context. If you expect all the things in women's football to be of a certain standard then you really have to look at where the investments have been made and the resources behind those teams.
"For example, a few of the teams that will be competing have been inactive for a number of years, so they're making up for lost ground. It's important for the audience to understand what they're watching and to appreciate it for what it is."
The challenge for Gill and her broadcast team at this level, is taking a large-scale audience on a journey into a game they may only watch every few years or so. Her plan is to bring them nuances of the game itself, while intertwining stories of players and countries, along with her own experiences as a world-class player.
"As a former player, I obviously know the game, how it works, and how it operates," adds Gill. "My take on it will be trying to educate those who are watching women's football. I want to tell this story and tell the history about the game, and just try and educate those viewers who might be watching for the first time."
And speaking of which, don't expect those millions of American viewers to rattle the nerves of the former Matilda captain. "Well, now that you put it like that," laughs Gill. "I hadn't really thought about it to be honest. Actually, I never thought this would happen in a million years. But I guess I must have done a good job in the W-League. Someone might have said a good word about me and I ended up here. I'll take it while I can get it!"
The W-League itself has done a tremendous job bringing in more players and former players into the broadcast booth, a standard Gill says benefits everyone from fans at home to the teams on the pitch. Even so, it's not an easy transition and takes a certain kind of confidence.
"I think it can be quite daunting," says Gill on stepping into the broadcast booth for the first time. "As a player, you have your views, but then to actually be able to articulate that can be quite challenging, especially when it's real time and you're calling play-by-play. It's a skill. I take my hat off to those who do it for a day job because it is hard work."
As Deputy CEO for the PFA, Gill's own day job isn't a walk in the park either. One of the many projects she's currently working on involves confronting FIFA about the recent prize money increase they set for women's players in the 2019 Women's World Cup. While the prize money is double that of 2015, Gill and the PFA argue that the increase is not enough compared to that of the men's compensation.
"It's a low bar they've set," says Gill about FIFA's decision. "Because of this, we're encouraging more dialogue with FIFA to get an understanding as to why they decided to increase the women's prize money by the little amount they did. We're actually building a bit of a campaign and a claim against them and their statutes on discrimination. It's pretty powerful and I think it's a definite game changer."
Extremely humbled to be appointed Deputy CEO of @thepfa pic.twitter.com/8IvzRW8WdZ

— Kathryn Gill (@KathrynA_12) April 17, 2018
When asked to comment on her many successes on the pitch, in the boardroom, and in the broadcast booth, Gill humbly shrugs it off and deflects. "I'm fortunate to be in the position I am and I have such a great team around me. I'm lucky to work for the organisation that I do. It puts me in a position where I can influence and try to change things. It's about creating a better world for the next generation of players."
So what does Gill think of this generation of Matildas and how they'll do this summer in France?
"The Aussies have been doing exceptional things of late and it really has changed the context of how they're viewed and reviewed back home," says Gill. "It's not only about the way they've been playing on the field, but also how they conduct themselves off the field.
"They have such a great fan base all over the world and that's attributed to them – they're perfect role models. If I had daughters, I would be proud to have them look up to those players. I think it's fantastic!
"If you just look through the team and the individual talent that's there, it is scary. And a lot of these players are not even in their prime. If this group can stay together and can work out how to play as a team – because honestly, I still think at times they're a little bit disjointed in that regard, but that comes with experience. So, I think if not this World Cup, then the next one they'll definitely be a force to reckon with."
And by fighting for players equality and telling their stories to an audience of millions, Kate Gill will see to it that women's football will be a force to reckon with off the field as well.
The 2019 FIFA Women's World Cup™ will take place from Friday, June 7, through Sunday, July 7. FOX Sports in America will offer unprecedented studio coverage live from Place du Trocadéro in Paris on its television and digital platforms. All 52 matches will air live, including 22 on broadcast television and 27 on cable at FS1 – more than any FIFA Women's World Cup ever.