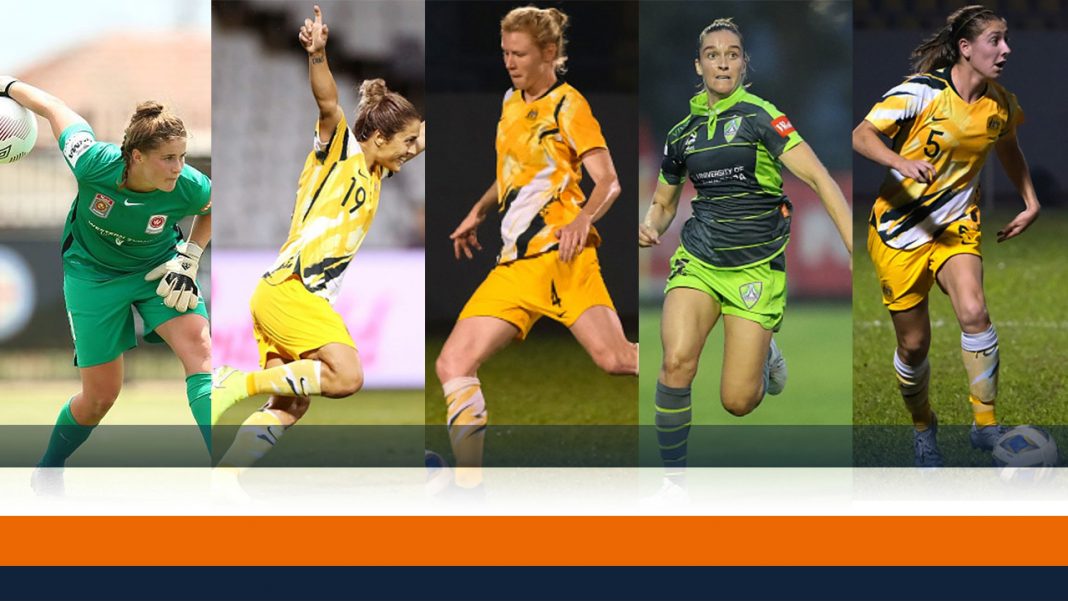 July 3rd marks a welcome if delayed start to Norway's Toppserien following the shutting down of leagues worldwide due to COVID-19.
7️⃣ dager igjen til Toppserien endelig smeller i gang 🤩 pic.twitter.com/h0CmWn7tPN

— Toppserien (@Kvinnefotball1) June 26, 2020
The Toppserien – which first kicked off in 1984 – has been a regular destination to small numbers of Australian players over the years, but 2020 is of special interest to Beyond 90 readers due to the involvement of up to five Aussies, four of whom are current Matildas. Should all five participate, no other international top-flight competition has a greater contingent of Australians in 2020. Our Toppserien players will no doubt be excited about the prospect of playing competitively again, all while enjoying the time abroad and experiencing different playing styles and tactics.
Click here for the Toppserien Season 2020 draw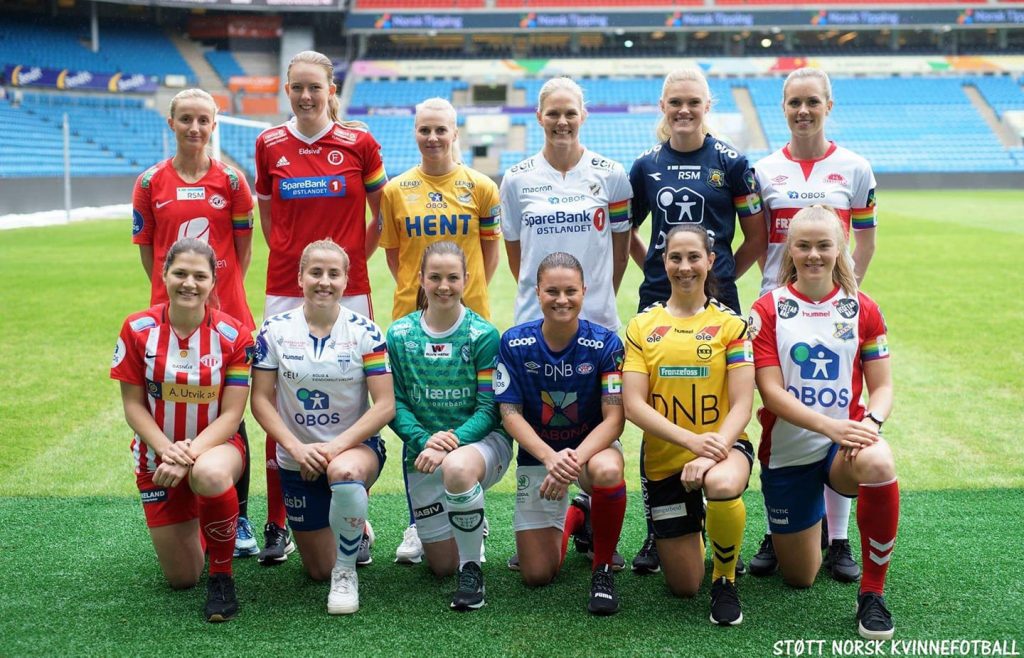 How to follow the Toppserien live and on replay (including training games)
Games can be viewed at direktesport.no after taking out a newspaper subscription, which is the Norwegian method of paying for and accessing their digital sports viewing platform.
The best value digital subscription appears to be the Nettavisen offering (the '1 month' option in the screenshot below), which costs next to nothing for the first 5 weeks, then approximately $22 per month thereafter until cancelled.
Using a browser extension that can translate web pages from Norwegian to English is recommended to help you find your way around. A free Microsoft translate extension is available for the Edge browser, for example, which adds a 'Translate this page' icon to the URL bar of websites you visit (in blue in the following screenshot).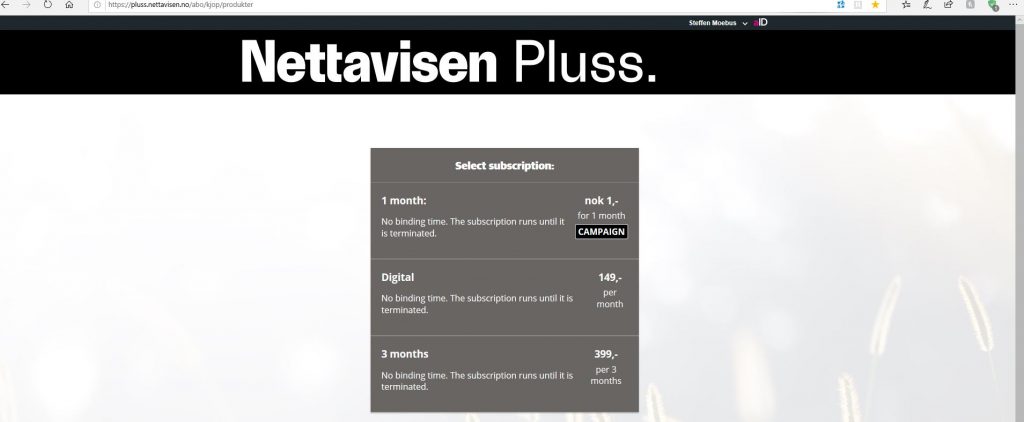 To be able to watch games and to purchase a subscription, you first need a user ID (called an aID, as referenced next to user name in the above screenshot). The web-based sign-up for an aID does not work for Australians, as you need to supply a Norwegian mobile phone number. The work-around is to email Amedia – AID Kundeservice <kundeservice@aid.no>, supplying your name, birth date, email address, and stating you're an Australian wanting to watch the Toppserien. They will manually set you up an aID based on your email address rather than mobile number, so whenever you are then prompted for an aID, enter your email address.
Amedia will likely reply in Norwegian, so Google Translate is useful in following the conversation.
For those wanting to follow the league live without paying for a subscription, the vglive.no website will post live scores, stats, team lineups, and in-game happenings as they occur.
In summary, there's a few hoops to jump through for Australians wanting to watch games, but the digital streaming service works well once subscribed, and there are alternative ways of following the action.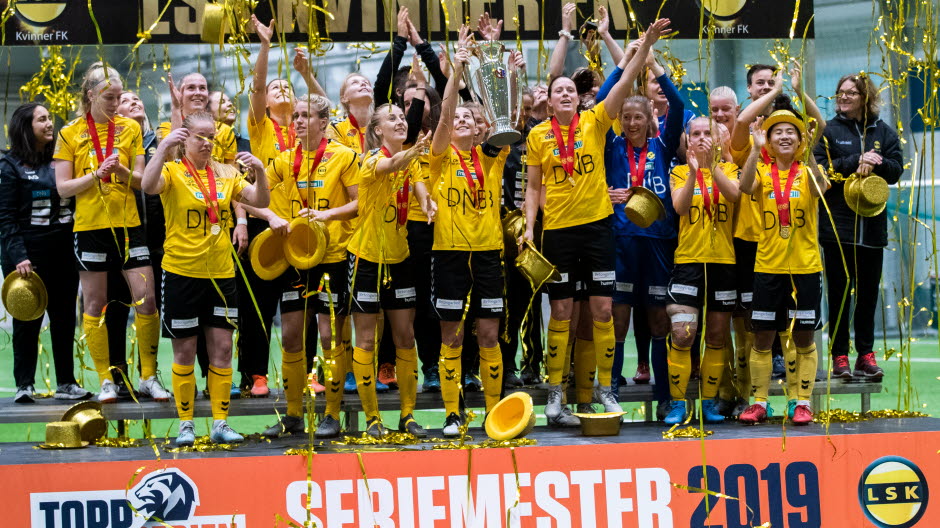 Team profiles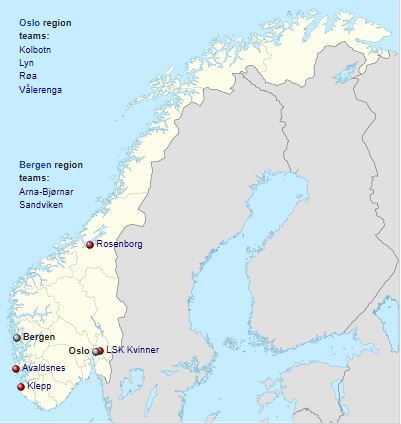 Arna-Bjørnar (entered Toppserien 2001; 19 seasons; best finish: 3rd; 2019: 9th)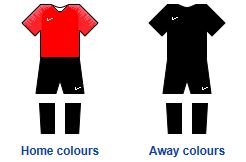 Boasting players from six different nationalities, including two with international caps in the form of Matilda Teagan Micah and Nigerian Ngozi Ebere, Arna-Bjørnar will be looking to improve upon their 2019 result of ninth, having come third in 2018.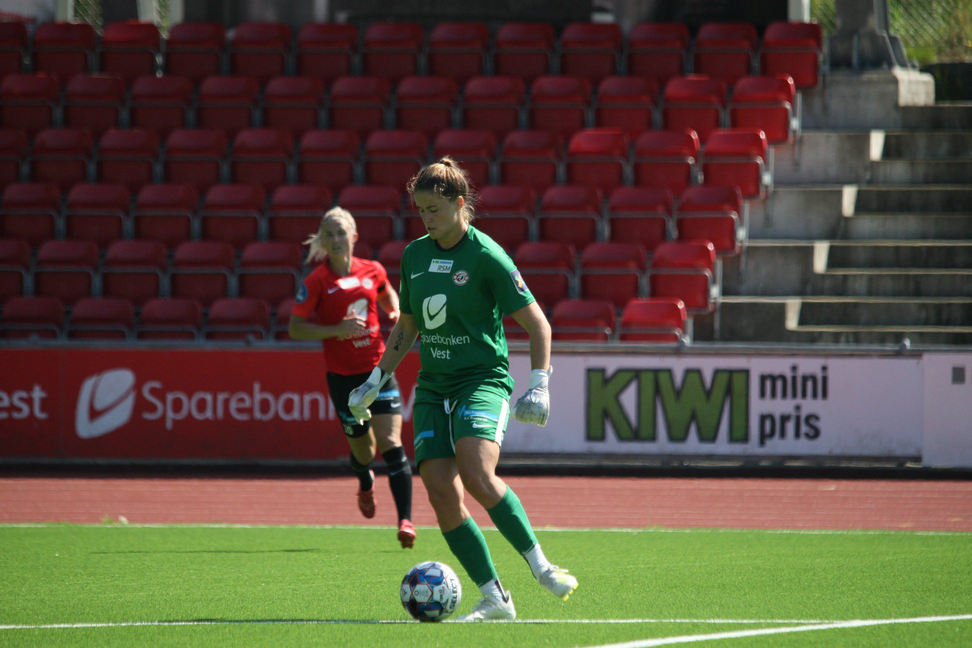 Avaldsnes (entered Toppserien 2013; 8 seasons; best finish: 2nd; 2019: 5th)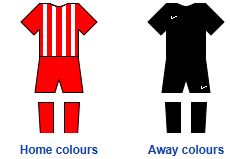 Avaldsnes has potentially the strongest Australian contingent in 2020 on paper, with Matildas Clare Polkinghorne and Katrina Gorry listed as squad additions, although neither have arrived as yet in Norway. Polkinghorne indicated in a Football Queensland podcast episode recently (44 minute mark) that she will likely be departing soon for the 2020 Toppserien to play with Avaldsnes. Beyond 90 understands that travel into Norway is currently only available to citizens of a European Union nation. Avaldsnes are hoping for a resolution to this situation as soon as possible.
Norwegian national team player Elise Thorsnes is also well known to W-League fans, having had two stints with Canberra United in recent years.
Other nationalities represented in the Avaldsnes squad include Swedes, Americans, and Brazilians, while both Nigerian Rasheedat Ajibade and New Zealand goalkeeper Victoria Esson have represented their countries.
Matilda Aivi Luik plied her trade with Avaldsnes in the 2019 Toppserien.
Klepp (entered Toppserien 1987; 34 seasons; best finish: 1st; 2019: 3rd)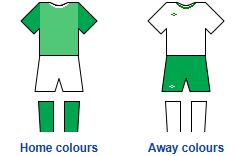 Klepp have been in the Toppserien since the competition's inception, winning the league in 1987 and 1989, and finishing in the top four in the last three seasons.
A Norwegian list – including national team players Hege Hansen and Tuva Hansen – dominates the 2020 Klepp playing group, with the exception of Americans Nikki Stanton (known to Australian fans through her relationship with Sam Kerr) and Adelaide Gay.
Matilda Tameka Yallop spent three prolific seasons at Klepp between 2017 and 2019, scoring 32 goals in 58 appearances.
Kolbotn (entered Toppserien 1995; 26 seasons; best finish: 1st; 2019: 8th)
Kolbotn was a Toppserien powerhouse in the Noughties, winning the league on three occasions in 2002, 2005 and 2006.
Another squad dominated by native Norwegians, the only international signing in 2020 is Canberra United co-captain Nikola Orgill in her first overseas contract.
Check out this goal from Nikola Orgill in last weekend's #Toppserien training match between @kolbotntopp & @RoaGirls 🔥 🚀 pic.twitter.com/pp9bYypIfL

— Beyond 90 (@Beyond90AU) June 23, 2020
The first ever recipient of the Ballon d'Or Féminin in 2018, Ada Hegerberg also played for Kolbotn in 2010 and 2011.
LSK Kvinner (entered Toppserien 1987; 34 seasons; best finish: 1st; 2019: 1st)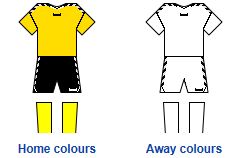 Winners of the league for the last six seasons, the LSK Kvinner team based in the city of Lillestrøm will be without the services of goalscorer Elise Thorsnes in 2020 (having transferred to Avaldsnes) but have been boosted by the inclusion of Canberra United co-captain and Matilda Karly Roestbakken in her first overseas contract.
The squad also has the services of national team players Emilie Haavi and Emilie Nautnes to call upon, alongside two uncapped players from Sweden. Capped internationals Justine Vanhaevermaet (Belgium) and Isabell Bachor (Germany) complete the international contingent in the squad.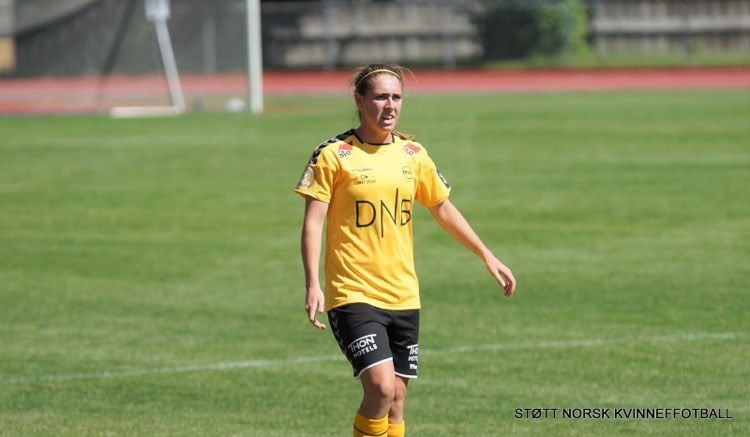 Lyn (entered Toppserien 2018; 3 seasons; best finish: 10th; 2019: 10th)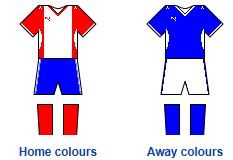 The most recent entrant to the Toppserien, Lyn's 2020 squad is made up of players native to Norway, none of whom have played in the national team as yet.
Røa (entered Toppserien 2000; 21 seasons; best finish: 1st; 2019: 6th)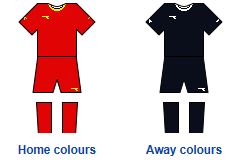 Known as the "Dynamite Girls", Røa is also made up of uncapped (at senior level) players native to Norway with the exception of the Swedish/American Hanna Terry, who represented Sweden in the U23's.
Rosenborg (entered Toppserien 1987; 34 seasons; best finish: 1st; 2019: 7th)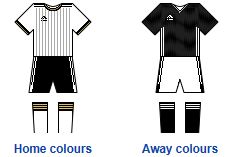 Formerly known as Trondheims-Ørn, 2020 is a landmark year in the city of Trondheim, with the city's national level womens and mens teams finally together as the unified club of Rosenborg. The Rosenborg mens team is one of the biggest teams in Norway.
Having played in the Toppserien since its inception, the womens team shares "most successful team" honours with LSK Kvinner, with seven league titles.
The 2020 squad includes goalkeeper Kristine Nøstmo, and Lisa-Marie Karlseng Utland, who has returned from a stint with English club Reading. Both have been capped at national level for Norway.
Fans of the Matildas who watched Norway knock Australia out of the World Cup in 2019 will recall the influential Kristine Minde. Minde was recently the talking point of the Toppserien, having just signed a two year contract with Rosenborg, commencing 1 August 2020, after spending two successful seasons with Frauen Bundesliga champions VfL Wolfsburg.

Sandviken (entered Toppserien 1987; 27 seasons; best finish: 2nd; 2019: 4th)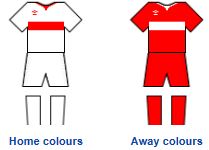 Sandviken has been relegated and promoted more than once over the years but have finished fourth in the last two seasons. They comprise an all-Norwegian squad with the exception of Trindad & Tobago capped international Kennya Cordner.
A number of Norway national team players are in the squad, including goalkeeper Nora Neset Gjøen, midfielder Ingrid Marie Spord, and defender Ingrid Ryland.
Vålerenga (entered Toppserien 2012; 9 seasons; best finish: 2nd; 2019: 2nd)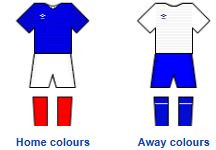 A very strong performer in season 2019 in finishing as runner-up, Vålerenga will again be one to watch in season 2020. The team comprises several capped international players including New Zealand's C.J. Bott, Dutch midfielder Sherida Spitse, Serbian Dejana Stefanović, Cameroon's Ajara Nchout, and Dane Stine Ballisager Pedersen.
In addition, foreign uncapped players are also present from the Netherlands and the USA.
Squad players who have been or are Norwegian national team representatives include Andrine Tomter, Synne Jensen, Isabell Herlovsen, and Marie Dølvik Markussen.
Melbourne Victory captain Natasha Dowie played at Vålerenga in 2019.
Beyond 90 thanks Jack Roestbakken for his assistance with this article.
See our Aussies Abroad page for details of players in other 2020 international competitions.