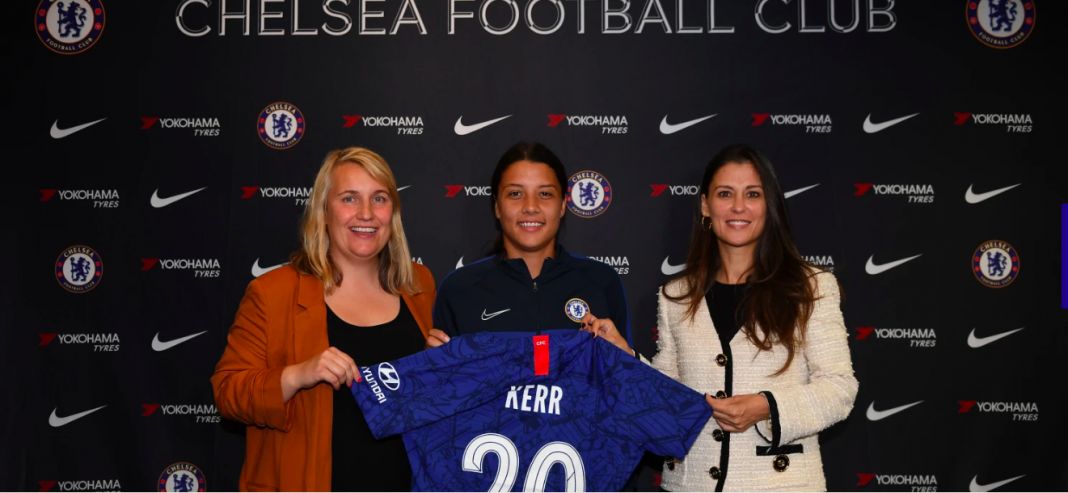 Sam Kerr's future is officially locked in at Chelsea. The deal resolves months of speculation, with the forward set to make England's Barclays FA Women's Super League her home for the next two and a half years under the contract. 
For the first time, the Australian goal-scoring machine will be playing in a fully professional league, bringing an end to her year-round cycle of competing in the part-time leagues of Australia's W-League and America's NWSL. 
The downside to the move compared with other top European clubs is Kerr will need to wait at least another season to have a taste of Europe's highest competition, the UEFA Women's Champions League. Chelsea were denied the opportunity to return to the competition they reached the semi-final in last season due to a third-place finish in the league. 
New chapter begins in BLUE, lets go! pic.twitter.com/8ljGrBKKP4

— Sam Kerr (@samkerr1) November 13, 2019
Looking forward to the new challenge, Kerr said "The WSL is the best league in Europe. I want team success and I don't want it to come easy. I feel Chelsea have been building something special over the years and I want to be a part of that – I want to lift some trophies."
Chelsea FC Women manager Emma Hayes added: "Sam has proved time and time again in the NWSL that she is a prolific goalscorer. She's won the golden boot many times and she's a player that can make things happen, but she's also a fantastic team player. 
"The fact she chose Chelsea when she could have gone to any club in the world is a testament to the players and the staff here because she saw this is the best place for her to grow and take the next step in her career. That's a wonderful compliment to us all."
'I've come here to lift trophies!' 🏆

Watch @SamKerr1's first interview as a Chelsea player on our Instagram page now! 👌#KerrIsBlue

— Chelsea FC Women (@ChelseaFCW) November 13, 2019
How to follow Kerr
Optus Sport is one step ahead of us, securing the exclusive live rights to the Barclays FA Women's Super League for the next three years. The announcement earlier this week confirmed two matches will be streamed live each round. The service will also provide access to highlights, games on demand and mini-matches.
Optus Sport will set you back for $14.99 per month through Apple App Store or Google Play. For more information to sign up head over here.
Social Media to Know
If you're unable to afford Optus Sport, or simply want to know more about the competition Kerr will be playing in, here are some places to follow on social media.
Barclays FA WSL: Twitter/Instagram/Facebook @BarclaysFAWSL 
Chelsea: Twitter/Instagram/Facebook @ChelseaFCW
OurGameMag: Twitter/Instagram/Facebook @OurGameMagazine
ShePlays: Twitter/Instagram @sheplays_au || Facebook @sheplaysfantasyfootball
Girls on the Ball: Twitter/Instagram/Facebook @GirlsontheBall
About Chelsea FCW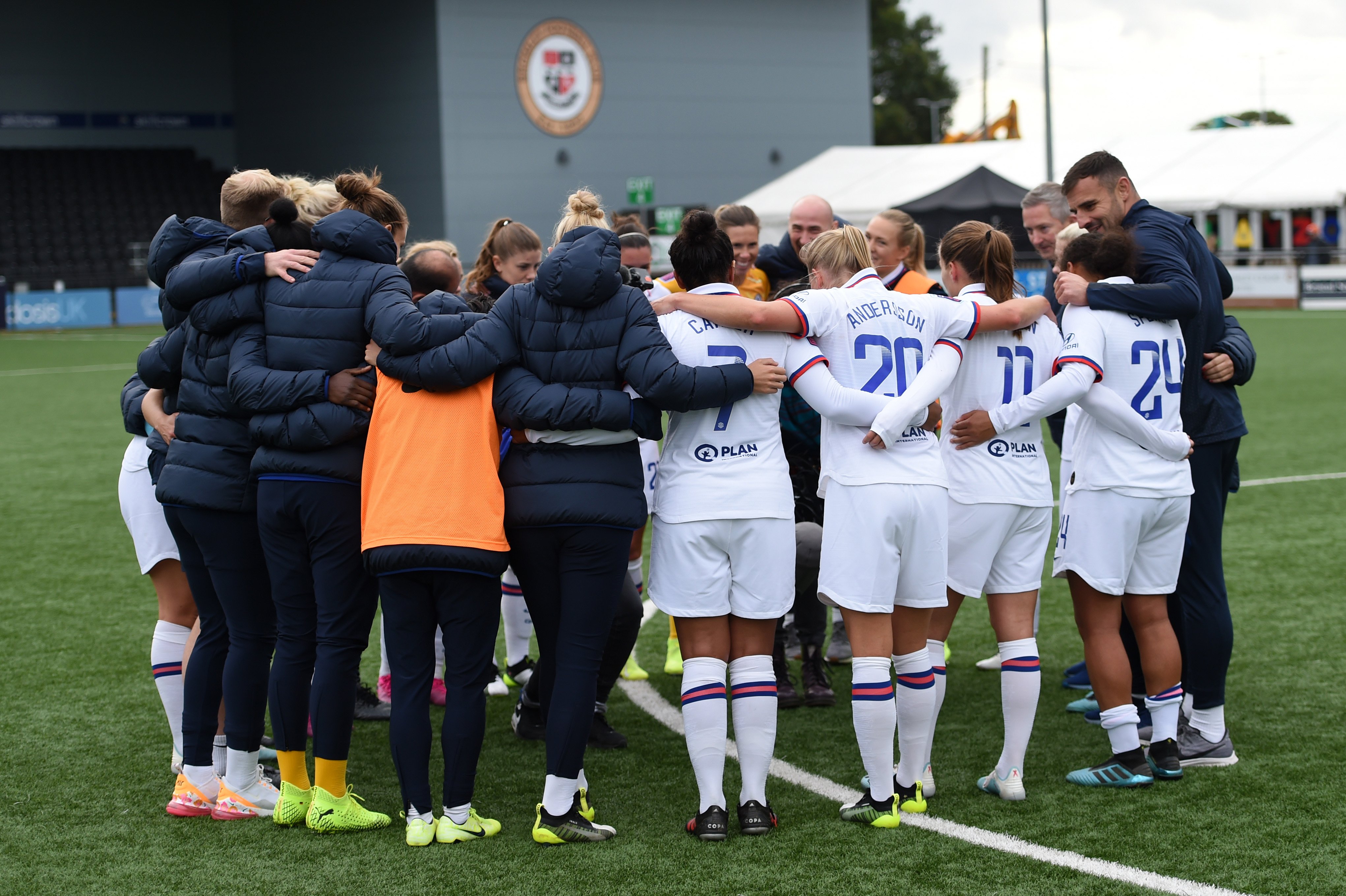 Chelsea have thundered out of the gates this season, quickly becoming the competition pacesetters. An early round draw against Brighton & Hove Albion is all that denies the Blues a perfect record in their first five matches. The club's most impressive result so far has been a come from behind victory against last season's unbeatable Arsenal.
Arsenal and Manchester City are Chelsea's main competition for the title, both only a single point behind the Blues after five rounds. Arsenal will be hungry to defend their title, however, they remain as the only English team in Europe and the number of matches they could potentially face as a result of this may work against them. Meanwhile, City's European campaign came to a crashing end against Atletico Madrid and will be looking to win the title for the first time since 2016.
The Coach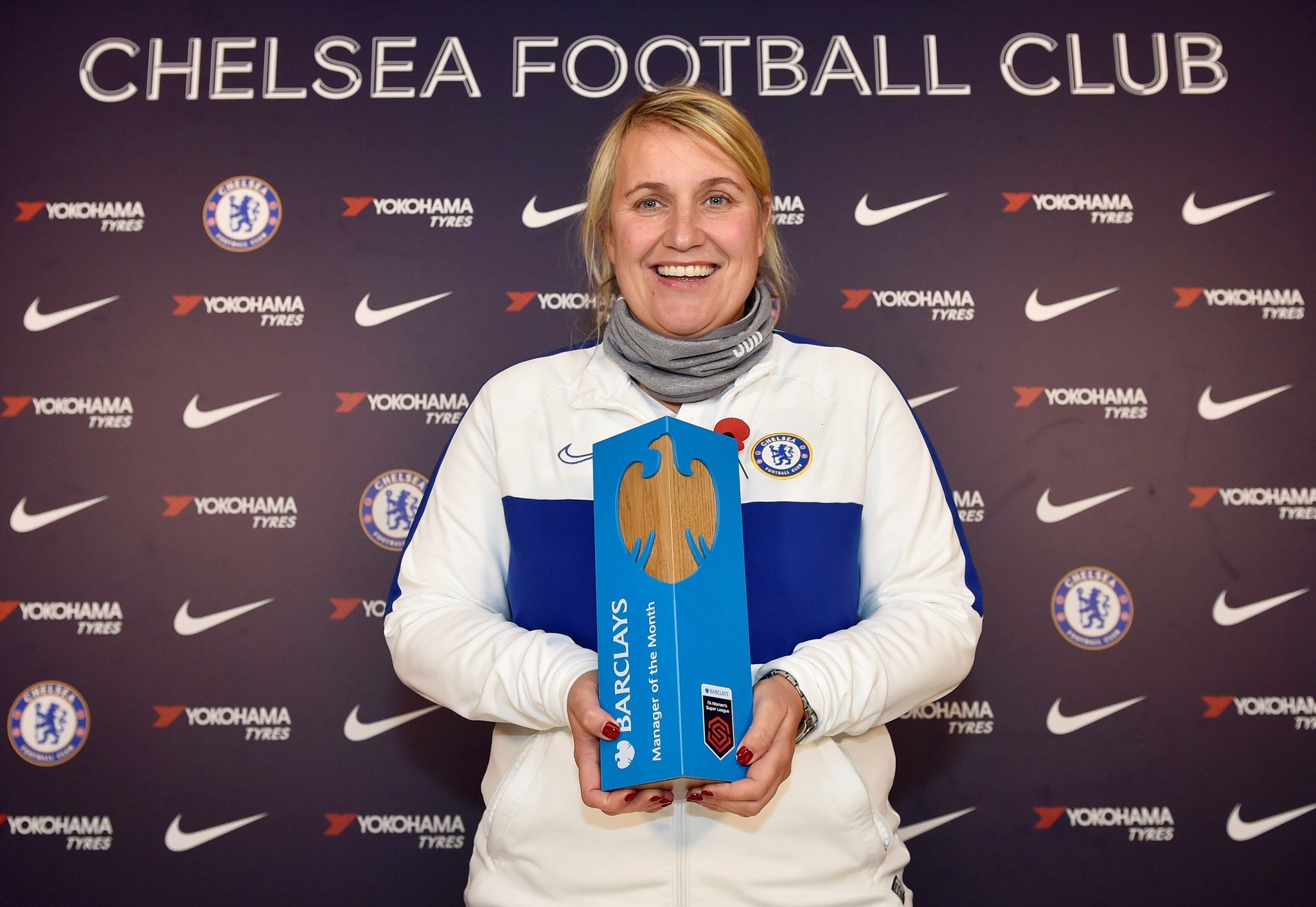 Emma Hayes has been at the helm as Chelsea's head coach since 2012. Her most impressive season at the club so far was their unbeaten season of 2017/18, with the side also reaching the semi-finals of the Champions League. 
Meanwhile, last season saw the side go toe to toe with Europe's best in Lyon, a whisker off defeating the French side to reach the Champions League final. On the domestic front, a revived Arsenal side and a hungry Manchester City denied Chelsea a top-two finish in the league.
Team Mates
Chelsea is stacked with talent, meaning Kerr will be looking to turn out her consistent best to guarantee a spot in the starting XI, as she is surrounded by world-class players.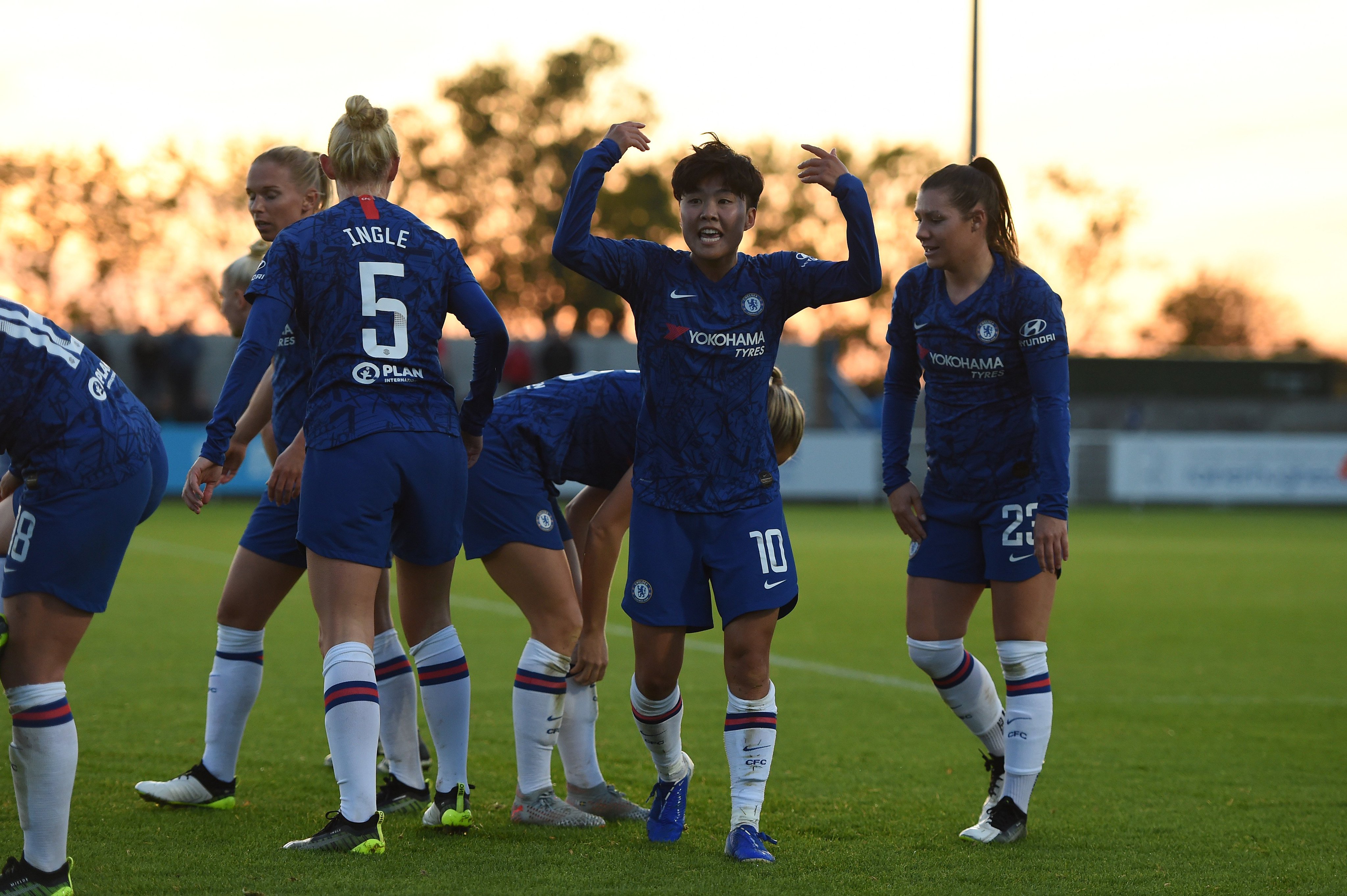 South Korean Ji So-Yun is one Australians would be familiar with, following the play-makers stunning goal in the Cup of Nations in Brisbane. The midfielder's goal against the Matildas wasn't a fluke, with Ji regularly bagging crackers in Chelsea colours. If Kerr can strike up a partnership with the South Korean, it could be something spectacular.
The signing of Kerr bolsters an already formidable forward line for Chelsea. Lioness superstar, Fran Kirby,  is a player who's pace and accuracy in front of goal can be considered amongst the best in the world, despite a current struggle with form.
Meanwhile Beth England has been red hot over the last twelve months, impressing enough to demand her debut for England, which happened in August. In addition, Scottish forward Erin Cuthbert and Swiss Ramona Bachmann bring different styles of play and world-class quality to the Blues front line, along with Norwegian Guro Reiten who lethal from the flank.
The players Chelsea possess in defence are just as impressive as the rest of the park. A central defence partnership of no-nonsense English woman Millie Bright and the clever Swede Magdalena Eriksson are the spine to the team.
What Kerr Can Bring to Chelsea
There's little doubt Kerr will bring goals to whichever team she plays in. Five consecutive golden boots in two continents is testament to her ability to find the back of the net. By arriving in England, Kerr has fierce competition for the golden boot award in some of Europe's best goal scorers, including the Netherlands Viviane Miedema. 
Kerr brings so much more on the pitch than goals. Her ability to drive at opponents with the ball, drag defenders to open pockets of space for teammates and eye for picking out an early pass will be assets for Chelsea. The Blues will be adding further depth to their front line in the game-changer all Australians have come to love in Kerr.
See all of Beyond 90's Sam Kerr coverage here.