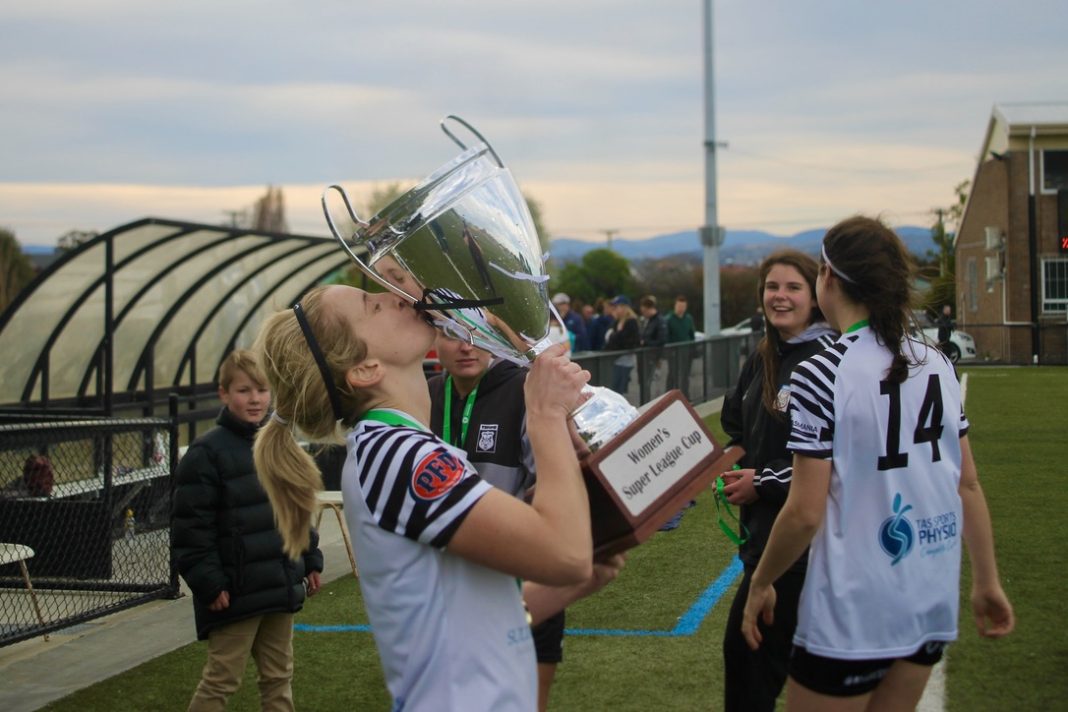 After a 3 month absence due to the COVID-19 Pandemic, Football Tasmania have announced that they will commence the Women's Super League and Statewide Cup competitions later this month.
The shortened season opens with Statewide Cup Round of 16 fixtures, which will be played on the weekend of July 11th. Women's Super League (WSL) will follow on the weekend of July 18th, along with resumption of the Southern and Northern Championships. WSL will be a 15 week competition with each side playing each other 3 times. At the end of the WSL season in November, the season will finish with the spotlight on the cup semi-finals and final day, which will be the biggest day on the Tasmanian football calendar.
The last women's match played before the COVID-19 restrictions was the Summer Cup final: Clarence Zebras were victorious over Olympia FC Warriors, winning 4-1.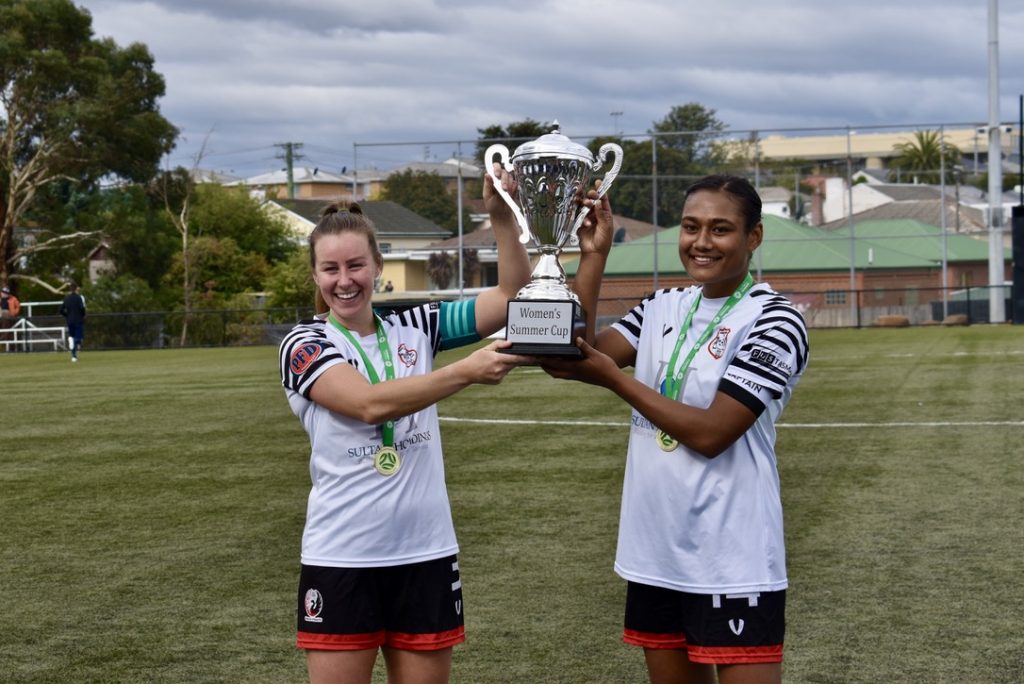 The football community have been begging to get back out to pitches and many clubs have been training under the restrictions that were introduced as Tasmania began the slow build back to play.
CEO of Football Tasmania Matt Bulkeley spoke to the media last week.
"We knew they (clubs) were really keen to get back training and just from a profile point of view, it's an important opportunity to have football being played," Bulkeley said.
"It's the social connection and belonging to your club, we know that for a fact and our volunteers are really keen to get back into it as well."
Social distancing will still be in place and the State Government have been working closely with Football Tasmania to ensure they can return to the field safely.
"We have really put the case forward to the Government about the importance of crowds for our football clubs."
Champions Clarence Zebras will be looking for more success this season after an incredible comeback to clinch the 2019 WSL title. Zebras co-captain Danielle Kannegiesser was also present last week and said she is excited for football to return.
"It's been a very unmotivated start of the year especially coming off a WSL Summer Cup win," Kannegiesser said.
"And then having no football, no contact for three months but we are really excited."
Kannegiesser admitted it has been a big gap in her life to not be around her teammates.
"Especially with all the social distancing restrictions and physical distancing as well, so we went without physical contact for up to 2 months. We tried to stay socially connected but it's really hard as a sporting team where you rely a lot on physical connections and vibing off the girls.
"Now we are back as one big unit, it's great!"
Kannegiesser is pleased that the State Government was able to help get the 2020 season up and running.
"The support from FT and from the governing body, in our situation, especially with women's football, if something like this does happen there is that high chance of clubs dropping out, so I think it is really important to run a shorter season that supports our community and supports us moving forward."
Kannegiesser doesn't think much will change with the normal routines come game day.
"Game day will just be obliging by the social distancing rules but as a unit you get really excited on the field so high fives will still be a thing I'm sure."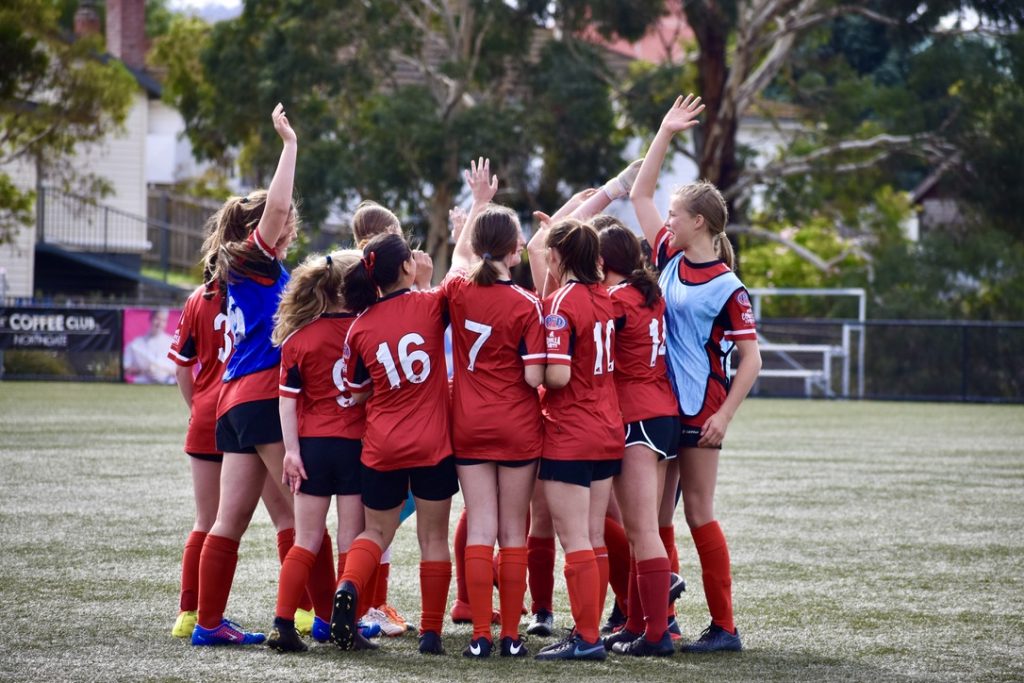 Kannegieser finished off with saying that the Zebras want to be competitive and chase back to back title wins.
"We really want to stamp our new club authority, and this is our opening season and it will be a little bit different with the start of the year, but we're so keen to get our stomp on the season and set an example.
"It has been a fantastic transition and the girls have been super competitive. Training is at a high standard and it's good having two different clubs merge together, and it just makes the competition even more competitive."
---
2020 Statewide Cup Round of 16 Fixtures
Clarence Zebras v Devonport Strikers
Somerset Sharks v Kingborough Lions
UTAS Soccer Club v Taroona FC
Riverside Olympic v Metro FC
Launceston City FC v Northern Rangers
Olympia FC Warriors v Ulverstone SC
Statewide Cup times and dates, along with the WSL, are set to be announced this week.