A warm smile greets you when first meeting Fran Sankey, but after chatting to the newest leader in Australian football, it's her quiet resolve that leaves a lasting impression.
As the newly-elected chairperson of Capital Football, Sankey has a long history with football in the Canberra region, with many years under her belt as a player, parent, coach, and administrator. She is a member of the inaugural FFA Women's Football Council, as well as having been a Director at Capital Football since 2013, and says that her new position allows her to repay the game she loves.
"I think I have something to contribute to the community, so the role as Chair is a way to give back to the football community that's given me so much," she said.
Capital Football was the first Member Federation to have had a female Chair, and is now the first have had two, with Sankey following in the footsteps of former Matildas sports psychologist Rachel Harrigan.
In announcing its new chair and deputy chair – Canberra Olympic and Futsalroos goalkeeper Angelo Konstantinou – Capital Football outlined their two key priorities: grassroots football, and re-connecting with the Canberra football community.
"[Grassroots is] where I come from; that's my background. I'm a player and my kids were players, but if you don't have a good experience from grassroots [as a junior], then you don't get to the next level. That's really important – we've got to invest in those grassroots and get it right, so people are having an enjoyable experience, and that's certainly one of the focuses for me; it's about the quality experience.
"We want it to be a quality experience for the players, for the coaches, for the parents, and the fans; it's the whole football ecosystem – there needs to be quality all the way." 
Sankey acknowledged existing efforts and connections made with grassroots football, but said there is always more to do. One impediment to making improvements is that all Board members are volunteers, so devoting the desired time alongside other commitments is not always easy. That can also be seen as an opportunity, as that experience outside football can bring more diverse points of view.
"They bring that different perspective and there's a range of different age ranges as well – hopefully we'll get some great new ideas and suggestions about how we can make improvements."
One of the fastest-growing sections of the football community in the Capital region is girls and women playing the game.
"We've always been a leader in our numbers – [we have] the highest participation rate per capita [in the country]. That's a credit to Canberra – we've fostered women's sport, and it may be our geographic location that assists with that."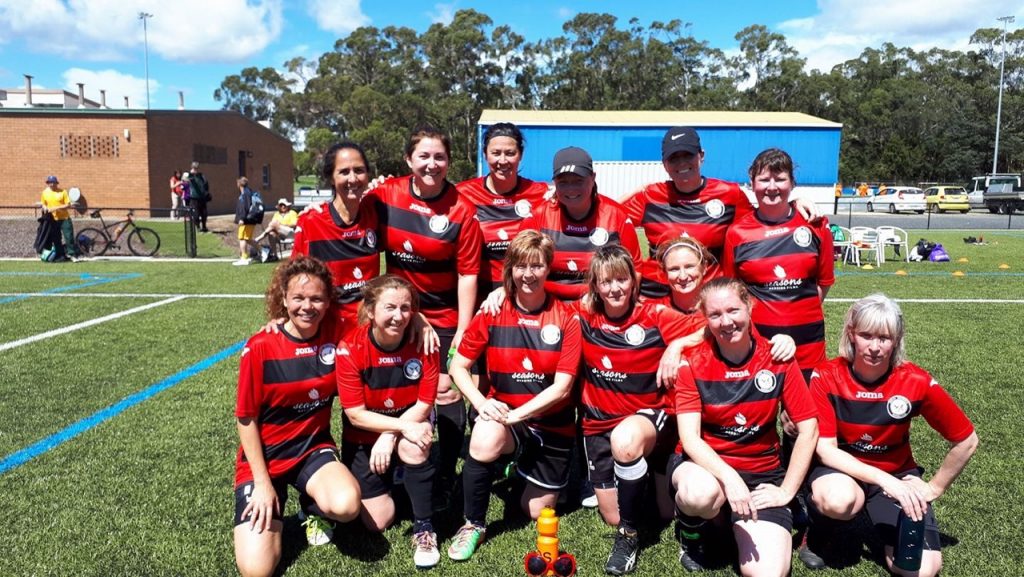 Sankey is proud of much of the work done by Capital Football and the previous Board, including the recent agreement with Bar TV Sports to stream all NPL, NPLW, and Cup games for five years beginning in 2019.
"As technologies advance it's good to get involved with them rather than get left behind, and if that's another way for people to participate in football … and get exposure to the games," she said.
Managing expectations around these ideas and suggestions, and working out implementation plans given available resources, were seen by Sankey as ways that the new Board can assist in reconnecting with the football community.
"[We're talking about] having parity in the quality of fields [and] making sure we have good quality coaches," she said.
"At some stage we want people to just refer to football, not men's football or women's football. That's not something that's going to happen overnight, but it's certainly something at a national level I'm looking at because I'm also on the FFA Women's Football Council. So there are already a range of things we do well, but one of the things we can do a little better is to ensure that the women's [and] girls' side isn't the poor cousin to the men's game. We just need to look at how we can do that and manage expectations  within the limit of resources that Capital Football have."
Despite all the positive developments, including the establishment of the Canberra United Academy, the construction of a specialised football facility at Melrose, and the inclusion of Riverina and Wagga City in the NPL and NPLW competitions, Sankey believes that there is still room for improvement across the region.
"Certainly with the NPLW, we've waxed and waned and made some improvements over the last couple of years. It used to be the second NPLW grade was age-based and we had a lot of players over the age of 21 – still high quality players – [being] excluded because they happened to be over 21, so again it's about providing that quality experience," she said.
"That's important at the grassroots level, across the board, making sure we've got that infrastructure that supports it. I know the ACT government is talking about improving facilities – when a lot of our change rooms were built, it was a man's game."
Sankey was also looking forward to the future successes of Canberra United, with the club recently announcing that Heather Garriock had re-signed as the club's head coach, as well as taking on a year-round role which includes assisting with and monitoring the Canberra United Academy and the club's Winter program introduced in 2018.
"It's great having a female coach in our Canberra United squad. We're going into Season 12 having been one of the most successful teams so I hope those successes continue," she said.
"[Canberra United] has always been a really strong team, and it's great to see the numbers of people who come out to support us; we have one of the larger supporter bases. Again that could be because it's very accessible for people to get there, so I think we're lucky that our smallness works in our favour in that context. With participation numbers we will see a spike certainly with this being a World Cup year [but] we've been seeing growing numbers outside the World Cup years as well."
As important as it is to look forward to the potential growth of football in the region, Sankey believes it's just as vital to acknowledge the history of the game and its pioneers.
"If you look at the Capital Football website there's some black-and-white pictures of the first game [in 1910] between Yarralumla and Ginninderra. Given that they travelled long distances – probably on horse and buggies [laughs] – it was a full day out!" she said.
"Every year at the AGM all the celebrations and worthy recipients of the Hall of Fame are put forward – Amy Wilson and Ned Zelić for example are Hall of Famers. With life members, it's acknowledging significant contributions of people to Capital Football. So not just the football community – somebody might have done a lot at club level, but it's about their contribution to Capital Football as well as [their] club.
"There is a Hall of Fame in the Capital Football offices; there is the old wooden board with gold imprint [showing] life members and prior presidents. I think it's a good thing to celebrate different histories and milestones because we've been around for 50 years as an entity but there are clubs that have been around much longer."
For those clubs and football as a whole to survive and thrive in the future, Sankey said it relied on the football community coming together to grow the game for everyone.
"It's an exciting time – we're going into the World Cup with the Matildas in for a red hot crack at bringing home the trophy, and if that inspires other girls and boys to play football well that's terrific.  I encourage all readers just to get out there and enjoy football in whatever context it is: whether it's a winter game, whether it's futsal, whether as a parent or a coach. Get out there and enjoy it, because that's what unites us. It's about our passion for football, so get involved in any way you can".