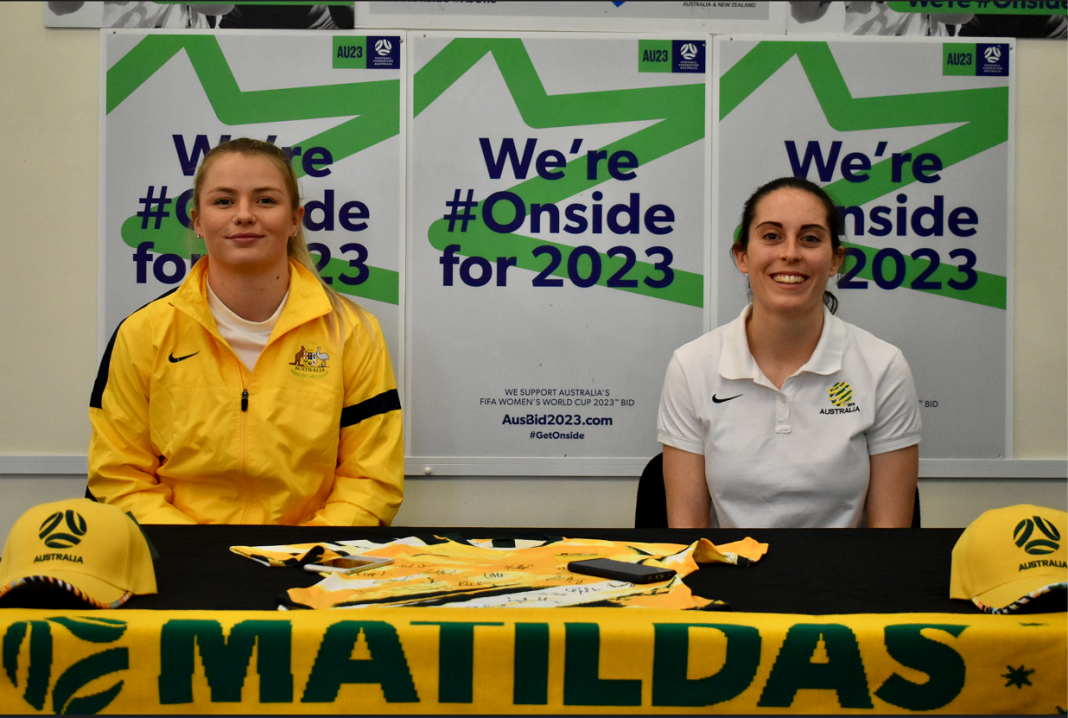 The football community is still celebrating after the announcement early on Friday morning that changed the sport in two countries forever, Football Federation Australia and New Zealand Football winning the rights to host the 2023 FIFA Women's World Cup after beating Colombia's bid.
Former Young Matildas Aimee Medwin and Jessie Williams spoke at a Football Tasmania press conference about the importance of having the event in Australia and what else could be in store for women's football.
"This is something we have needed for such a long time," Medwin said. "I think for Australia as a country and our women's football in general we really deserve this opportunity. Women's football has grown so much in the last five years and the Westfield Matildas are the team we have to thank for that."
Williams believes having the World Cup in Australia can really help boost the profile of women's football.
"I just think when I was young I grew up watching men's sport with my Dad but I still wanted to play, it's been 9 years since I've played with the national team and there really wasn't much access at that point, and to think it's more achievable now especially for Tassie girls is really special."
Medwin praised the Matildas for helping women's football grow further.
"Through social media and their performances, they have really become this great football powerhouse globally and it's really great that it's going to be hosted here. There is going to be a lot of ramifications throughout the whole country for all women's football. It's gonna bring a lot of families and young kids into the sport of football and I think we are going to see a lot of young girls and boys signing up for football in Australia."
Williams also spoke about the younger generation, with a World Cup in Australia sure to encourage further interest for them to play football.
"Just playing at grassroots level and the more participants we get, the further the quality will be for them to develop."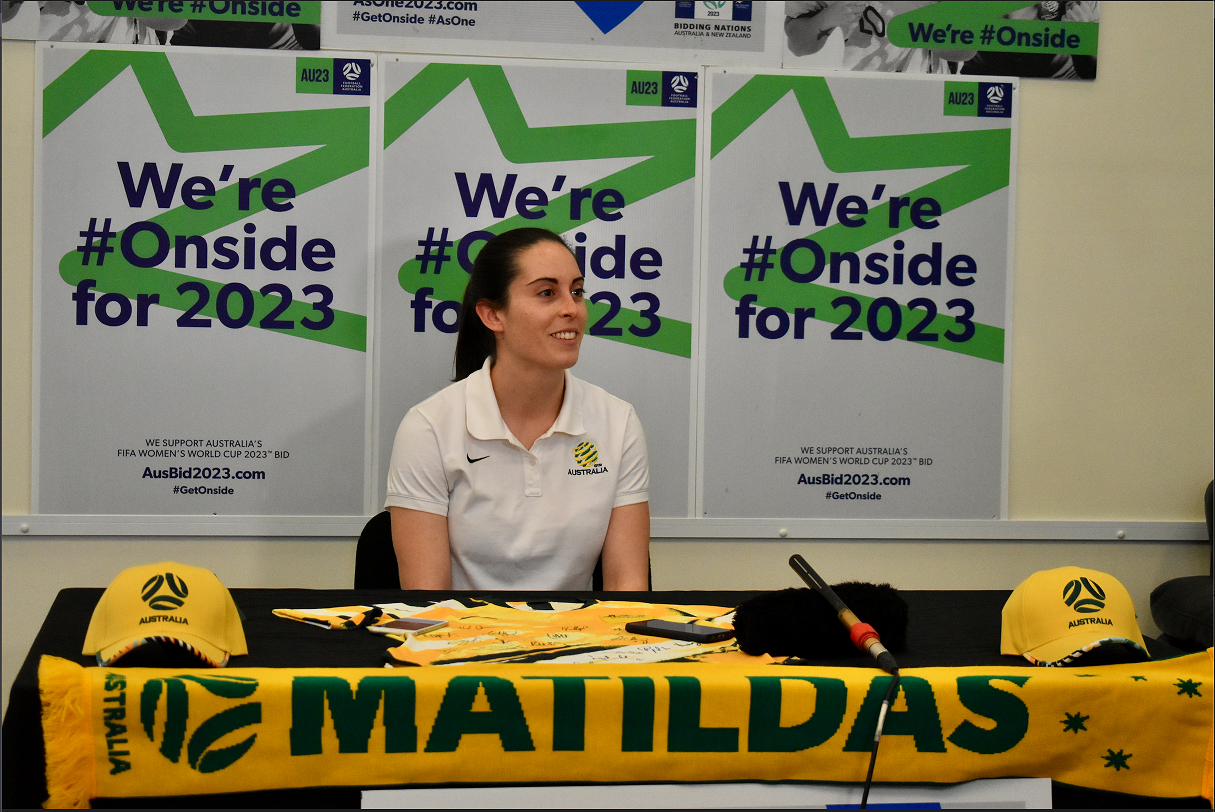 The pair were also excited at the prospect of having games in Tasmania.
"It's pretty amazing to think we could have some games in not just Australia but in Tasmania as well. I'm really looking forward to going up and watching a game," Williams said.
Medwin is looking forward to the possibility of having one of the world's best teams play in Tasmania.
"To think we could have a team like France or Germany come down to Hobart or potentially play up in Launceston is just such a big thing for us as a state. I think it is a really good opportunity and it's really motivating for everyone here to go out and watch these live games. It is our time to have a World Cup and I think it is going to be a really special experience for everyone."
Medwin also touched on how a Tasmanian W-League team would help the state's development.
"I think this is something we really want to push for in the future. We have the facilities available for it but it's making sure we keep the quality high through the NPLW series up until the W-League, making sure everyone gets equal pay to keep people motivated and to want to travel down here to play for us. "[It's] something we could definitely strive for in the future, I think a W-League team should come before A-League.
"I really hope we see one in the next 5 years and if so I would love to come home and play in my home state. It would be really special for me and a lot of people if we had a W-League team."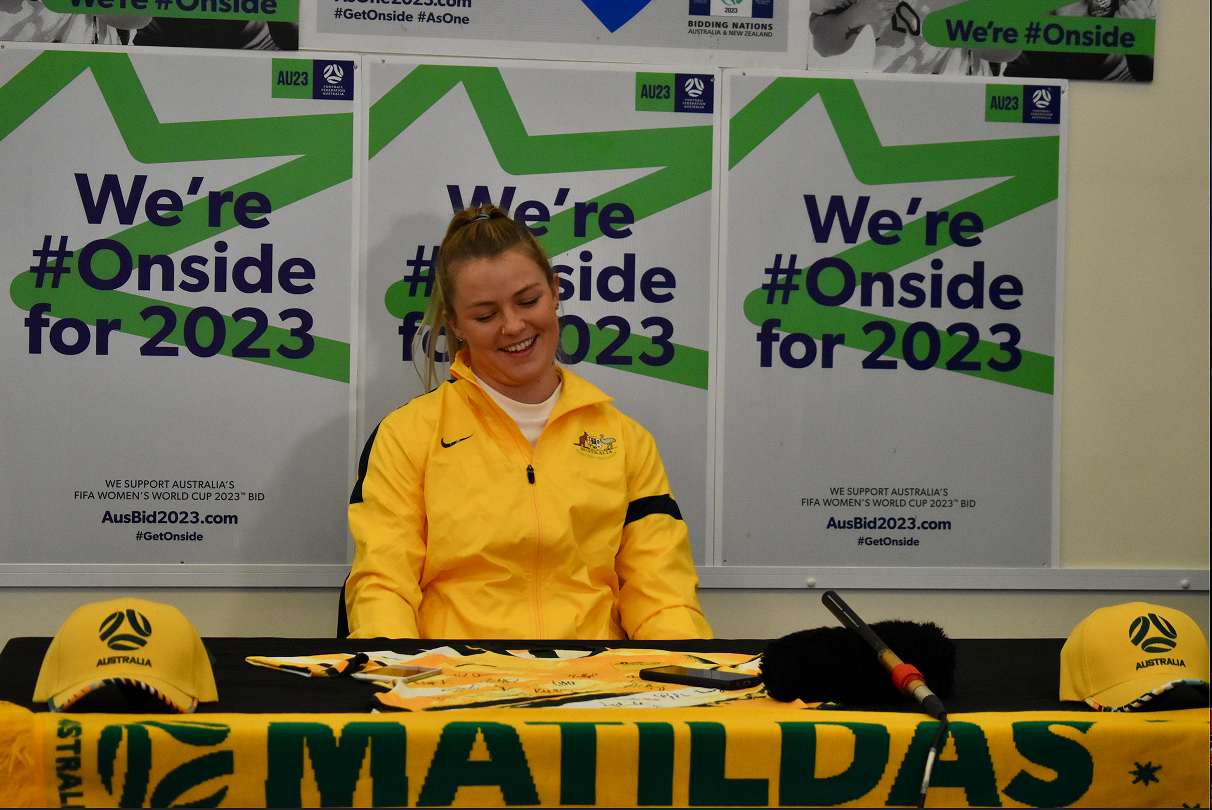 Medwin is unsure of her next moves with the COVID-19 pandemic restrictions still in place. In 2018 she was at NPLW club South Melbourne FC and more recently she has been playing college football with Ole Miss and Long Beach State. Williams was quick to praise Medwin and said she has a big future in the game.
"Aimee is probably one of our best chances to play at that high level, age is on her side and I'd really like to see how she goes, but there are plenty of good young girls coming through. It's just a matter of where we can get Tasmanians into that level, without a W-League side it's really hard."
.@medwin_aimee with the pick of the bunch from today's 8-0 rout of Southern! #SMFC pic.twitter.com/MTHEfwhYDA

— South Melbourne FC (@smfc) September 1, 2018
Williams last played for then Hobart Zebras (now Clarence Zebras) in last year's Tasmanian Women's Super League decider when she scored the winning goal in a 2-1 comeback win over Olympia FC Warriors. As for her future, time will tell but there is no better time to proceed with plans.