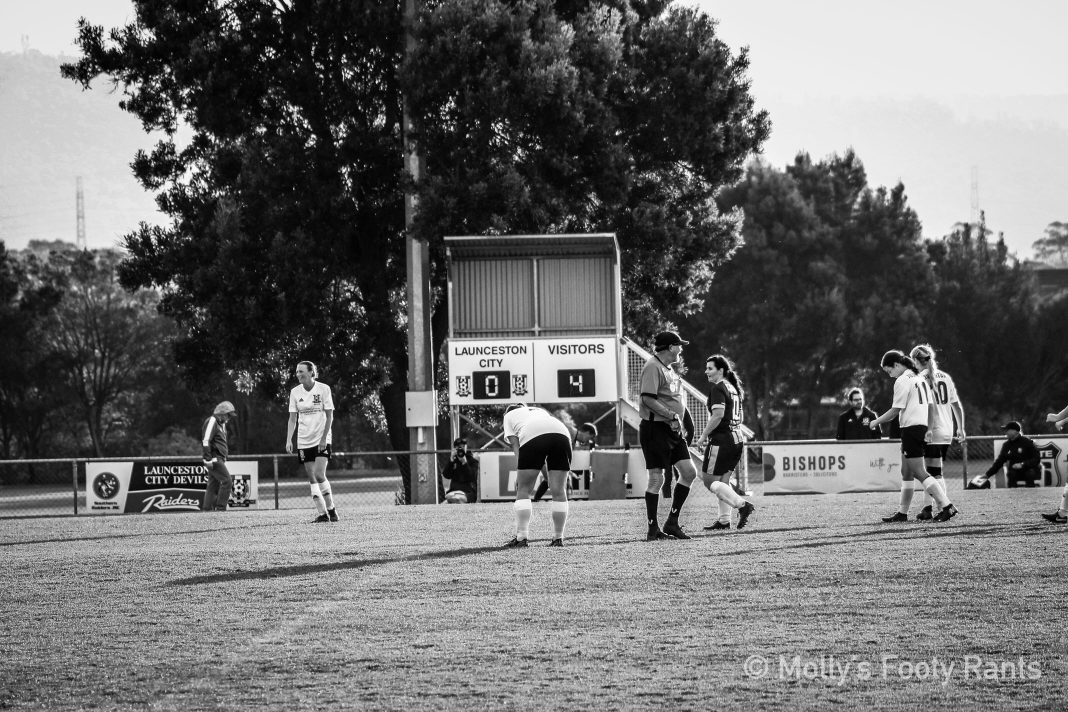 Tasmania's Statewide Cup kicked off yesterday and produced some interesting results.
Kingborough Lions stormed to a 7-0 victory away from home over Somerset Sharks.
Riverside Olympic came back from two goals down to defeat Metro FC 5-3, Meg Connolly leading the way with four goals.
Northern Rangers downed fellow northern side and former Women's Super League outfit Launceston City 4-0 away at Buckby Land Rover Park. Abbie Chugg and Febey Pearce both scored twice for the Rangers.
Full results
Somerset Sharks 0 Kingborough Lions 7
UTAS Soccer Club 3 Taroona FC 0
Riverside Olympic 5 Metro FC 3
Launceston City 0 Northern Rangers 4
Clarence Zebras 7 Devonport Strikers 0
Olympia FC Warriors 4 Ulverstone SC 0
The Quarter Finals draw will be held later this month.