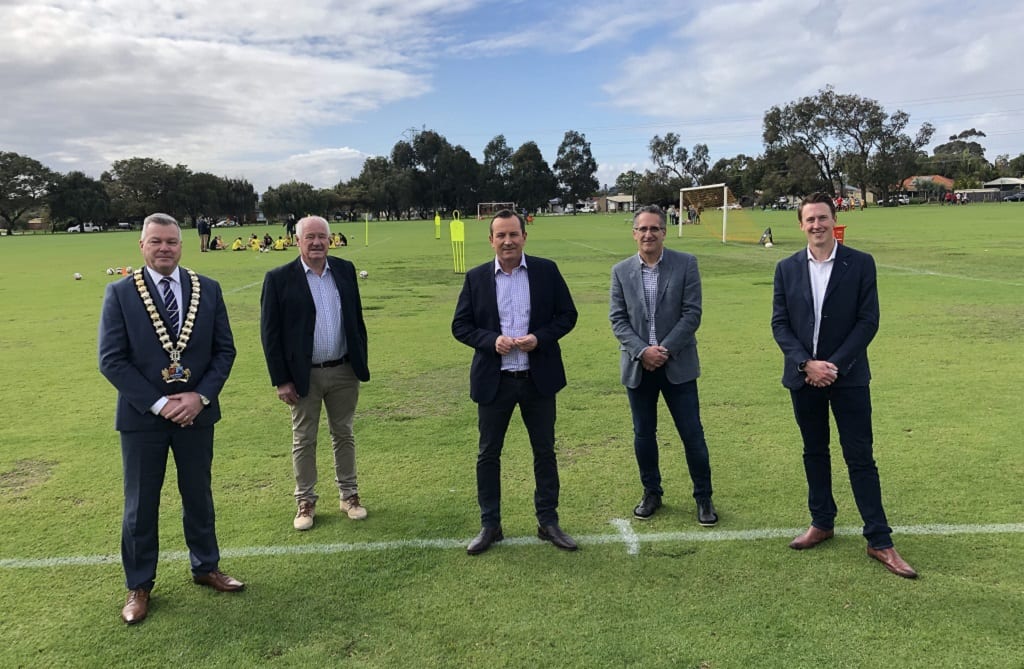 Last Sunday, the Western Australia premier, the Honourable Mark McGowan MLA, announced a massive boost to the local game just one week out from the resumption of competitive football in the State.
Flanked by City of Canning Mayor, Patrick Hall, Minister of Sport and Recreation, Mick Murray MLA, Football West Chairman, Mr Sherif Andrawes, and Football West CEO Mr James Curtis, Premier McGowan revealed that his government will contribute $16.25 million towards the building of a State Football Centre at a site in Perth's South East.
This amount matches the $16.25 million promised by the Federal Government for the centre and means that Football in WA will soon have a world-class facility for the World Game, that will;
provide a location for high-performance training and house Football West's administration facilities;
be capable of accommodating up to 700 spectators through permanent seating on a regular basis with the ability to expand its capacity up to 4,000 spectators through temporary seating for occasional special events;
include two pitches capable of high-performance and high-intensity usage, with supporting infrastructures such as change rooms and a gym; and
the future provision to allow for a WA-based A-League team to join the Centre.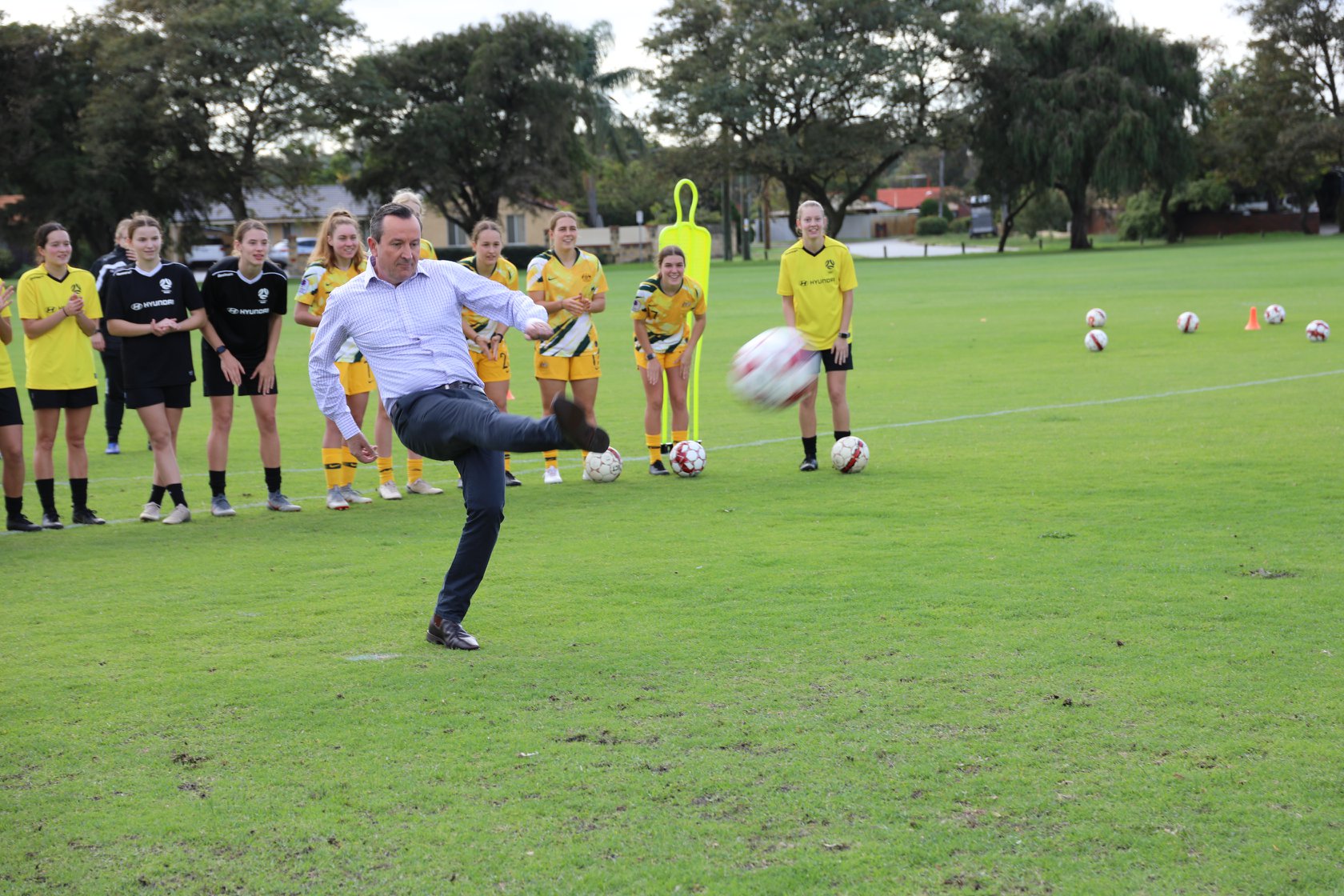 The Premier said that:
"The world game has been without a 'home' for too long here in Western Australia. The facility will cater for all levels of football, from grassroots community programs to high-performance games and be the best place for elite training, and when complete, this Centre will help develop WA's next stars of the game, like Trent Sainsbury and Sam Kerr."
According to Football West CEO Mr James Curtis, the centre will also attract serious overseas investment through training camps and exchange trips leveraging off Football West's successful Asian Engagement Strategy as well as play host to visiting sides such as Chelsea and Manchester United when they come to town.
Mr Curtis said: "That revenue will be pumped back in to the sport in Western Australia and will be hugely important for our clubs because the money generated will help us provide assistance and reduce the burden on clubs, players and the broader football community. The knock-on effect of that is facilities elsewhere will improve.
"We also know that if we are able to host events such as international youth tournaments, the benefits on both the tourism front and in sports diplomacy are immense. We have seen that from our own experiences of sending teams to Asia.
"On the back of this announcement, a strong bid and only days away from kicking-off for our competitions across Western Australia, it's a great time to be involved in football in Western Australia."
The benefits to the local game will be significant as it will now mean that the NTC and possibly Perth Glory will finally have a home of their own, rather than sharing facilities with local NPL clubs. The centre will also be a home to showcase local events such as cup finals, Country weeks and exhibition games.
Football West chairman Sherif Andrawes said that:
"The facility will be a Centre of Excellence for our talent squads and a home for our community football programs, referees, regions and coaches."
The centre is expected to be ready in time for the 2023 World Cup, which will see games being played in Perth if the joint FFA and Football NZ bid is successful.