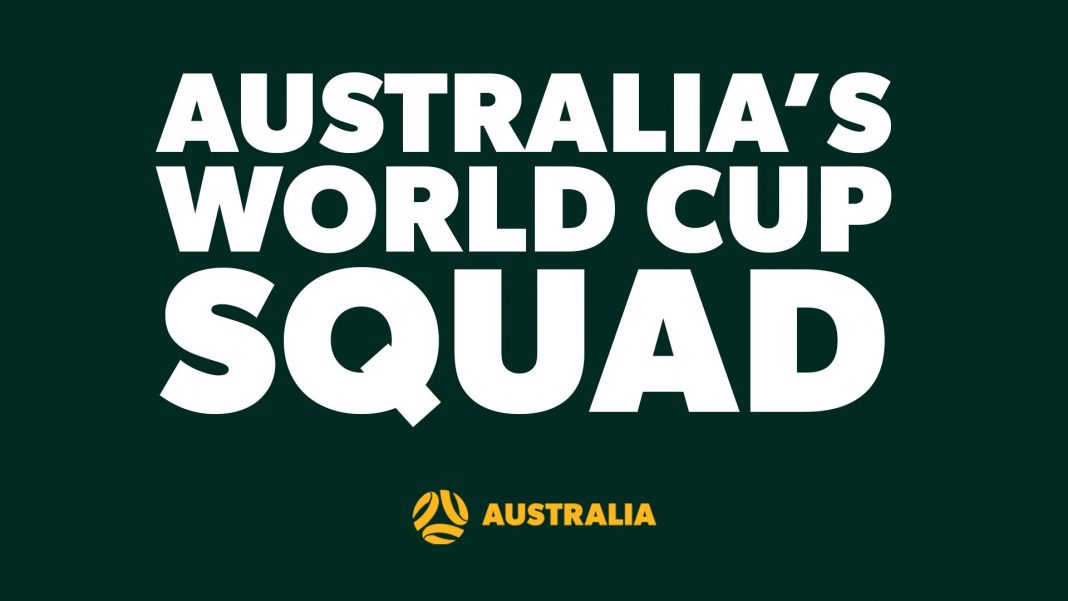 Westfield Matildas Head Coach Ante Milicic today confirmed Australia's 23-player squad for the FIFA Women's World Cup™ France 2019.
Australia's squad for France 2019 has earned close to 1,300 caps at international level, and features numerous players to have appeared at multiple FIFA Women's World Cups™.
Matildas stalwarts Lisa De Vanna, Clare Polkinghorne, and Lydia Williams have each earned their fourth FIFA Women's World Cup™ selections, while a host of players are in line to make an appearance at a third FIFA tournament.
Milicic, who was in Sydney as part of the squad announcement, said he's pleased with the balance of the squad and is excited by the wealth of experience his team will take to France.
"This is a special group of Australian footballers because, as a unit, they have accumulated a wealth of international experience despite the average age of the team being quite young," Milicic said.
"Having players that have appeared at multiple FIFA Women's World Cups in our squad will help to guide the eight players traveling to their first Women's World Cup, and I believe we will have genuine competition for starting positions across all areas of the pitch.
"I don't like to single out individuals, however I would like to congratulate Lisa (De Vanna), Clare (Polkinghorne), and Lydia (Williams) for earning selection in their fourth FIFA Women's World Cup™ squads.
"I am really looking forward to joining the squad in Turkey, and believe we can make significant progress before our first match is played in Valenciennes," he said.
Two additional players – Kyah Simon and Kyra Cooney-Cross – will join the Matildas in Europe on standby ahead of the tournament.
The FIFA Women's World Cup France 2019™ will begin in just under a month with hosts France taking on Korea Republic at the Parc des Princes in Paris, while the Matildas will play their first match against Italy at the Stade du Hainaut in Valenciennes two days later.
Australia will play the Netherlands in a pre-tournament friendly in Eindhoven on Saturday, 1 June 2019.
Sam Kerr will captain the Westfield Matildas at the FIFA Women's World Cup France 2019™, with Steph Catley named as vice-captain.
Westfield Matildas Squad | FIFA Women's World Cup France 2019™
| | | | | |
| --- | --- | --- | --- | --- |
| Squad Number | Name | Club, Country | A-International Caps (Goals) | Previous FIFA Women's World Cup™ Selections |
| 1 | Lydia WILLIAMS (GK) | Reign FC, USA | 77 (0) | 2007, 2011, 2015 |
| 2 | Gema SIMON | Newcastle Jets FC, Australia | 11 (0) | |
| 3 | Aivi LUIK | Levante UD, Spain | 21 (0) | |
| 4 | Clare POLKINGHORNE | Houston Dash, USA | 116 (9) | 2007, 2011, 2015 |
| 5 | Laura ALLEWAY | Melbourne Victory, Australia | 60 (2) | 2011, 2015 |
| 6 | Chloe LOGARZO | Washington Spirit, USA | 37 (6) | |
| 7 | Steph CATLEY (VC) | Reign FC, USA | 71 (2) | 2015 |
| 8 | Elise KELLOND-KNIGHT | Reign FC, USA | 106 (1) | 2011, 2015 |
| 9 | Caitlin FOORD | Portland Thorns, USA | 71 (16) | 2011, 2015 |
| 10 | Emily VAN EGMOND | Orlando Pride, USA | 85 (18) | 2011, 2015 |
| 11 | Lisa DE VANNA | Sydney FC, Australia | 147 (47) | 2007, 2011, 2015 |
| 12 | Teagan MICAH (GK) | UCLA, USA | 0 (0) | |
| 13 | Tameka YALLOP | Klepp IL, Norway | 78 (10) | 2011, 2015 |
| 14 | Alanna KENNEDY | Orlando Pride, USA | 77 (7) | 2015 |
| 15 | Emily GIELNIK | Melbourne Victory, Australia | 28 (7) | |
| 16 | Hayley RASO | Portland Thorns, USA | 34 (4) | 2015 |
| 17 | Mary FOWLER | Bankstown City Lions, Australia | 4 (0) | |
| 18 | Mackenzie ARNOLD (GK) | Brisbane Roar FC, Australia | 23 (0) | 2015 |
| 19 | Katrina GORRY | Brisbane Roar FC, Australia | 73 (14) | 2015 |
| 20 | Sam KERR (C) | Chicago Red Stars, USA | 76 (31) | 2011, 2015 |
| 21 | Ellie CARPENTER | Portland Thorns, USA | 31 (1) | |
| 22 | Amy HARRISON | Washington Spirit, USA | 10 (0) | |
| 23 | Teigen ALLEN | Melbourne Victory, Australia | 40 (0) | 2011 |