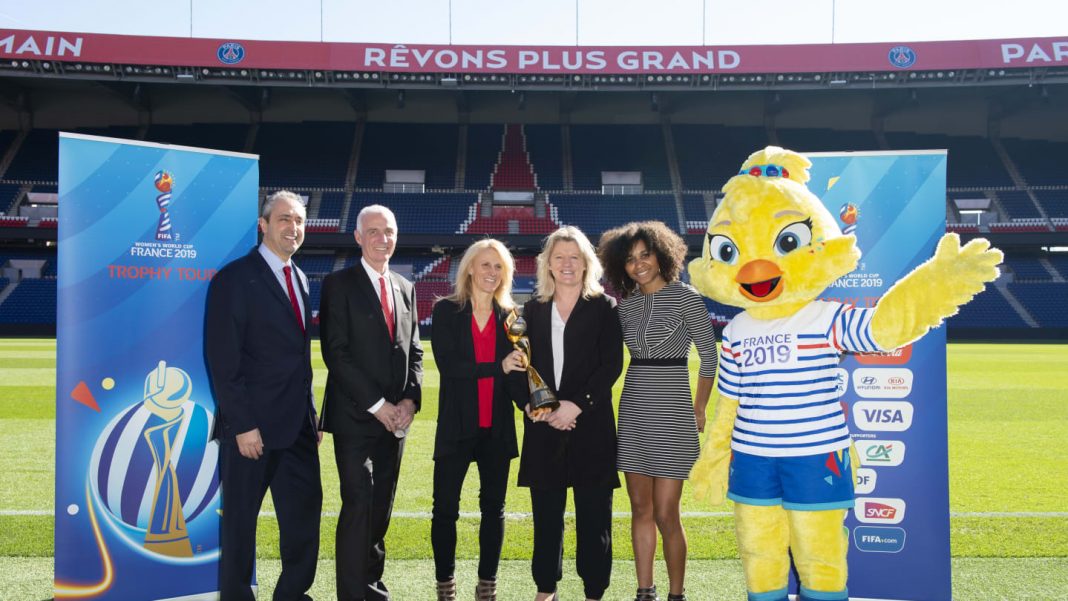 The FIFA Women's World Cup trophy will make its quadrennial tour of the globe as it visits all 24 FIFA Women's World Cup 2019 nations.
Australians and Matildas' supporters will get their opportunity to see the trophy on 31 March as it makes a stop in Sydney.
Launched in Paris with women's football legend Kristine Lilly and former France defender Laura Georges on hand, the trophy will make a two month tour before making its way back to France.
During the tour, several FIFA legends including former internationals Alex Scott (England), Aya Miyama (Japan) and Vero Boquete (Spain) will join the tour.
Details about when and where you can see the trophy in Sydney will be announced by the FFA soon.
---
FIFA Women's World Cup™ Trophy Tour schedule
24 February: Kick-Off in Paris, France
3 March: Montego Bay, Jamaica
7 March: Santiago, Chile
9 March: Buenos Aires, Argentina
11 March: Rio de Janeiro, Brazil
13 March: Miami, USA
15 March: San Francisco, USA
18 March: Los Angeles, USA
22 March: Seoul, Republic of Korea
24 March: Tokyo, Japan
27 March: Shanghai, China
29 March: Bangkok, Thailand
31 March: Sydney, Australia
3 April: Auckland, New Zealand

6 April: Stockholm, Sweden
7 April: Durban, South Africa
9 April: Yaounde, Cameroon
11 April: Abuja, Nigeria
13 April: Oslo, Norway
14 April: Dortmund, Germany
15 April: Coverciano, Italy
23 April: London, England
23 April: Brighton, England
25 April: Edinburgh, Scotland
27 April: The Netherlands
29 April: Madrid, Spain
30 April: Toronto, Canada
2 May: Paris, France