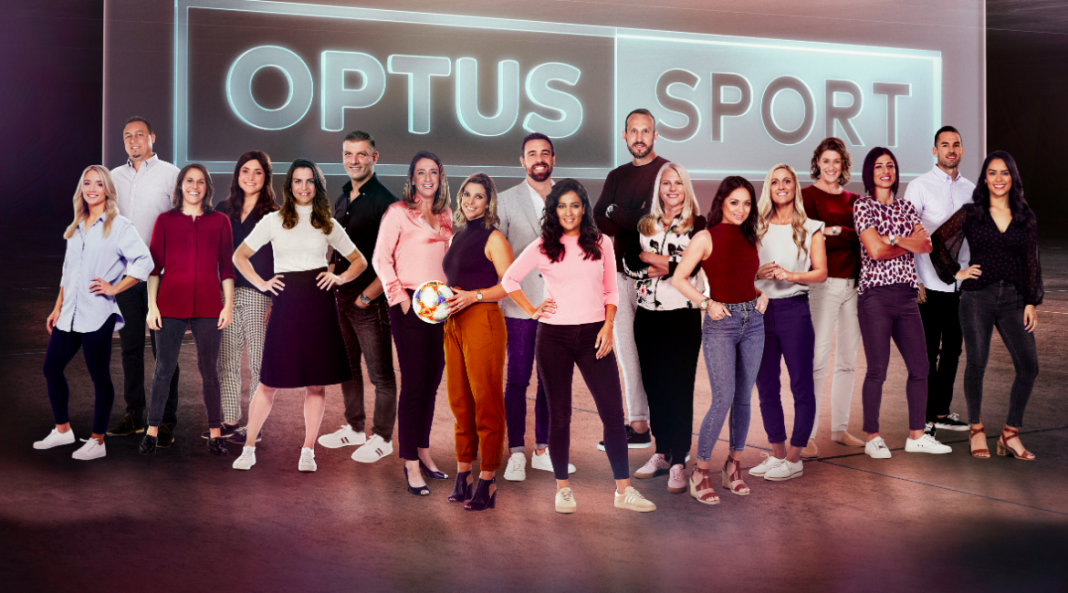 With just two weeks to go until kick-off for the 2019 Women's World Cup, broadcasters have announced their own schedules and broadcast teams who will take you through all the action.
Below are the different options available in Australia to watch the tournament.
Free-to-air channel SBS have recently confirmed that they will be broadcasting several World Cup matches on TV and online at The World Game website, while all 52 matches can be listened to on SBS Radio in several languages including Mandarin, French, Japanese, and Italian.
SBS will broadcast the opening match between France and Korea Republic, the quarter-finals, semi-finals, and the final, as well as all Matildas matches, live, free and in HD.
Their coverage will be hosted by sports journalist Tracey Holmes alongside former Socceroo captain Craig Foster, with special commentary by former Matilda Joey Peters. Live match commentary from France will be done by journalist David Basheer and former Matilda Sarah Walsh.
Radio coverage will include former Matilda Melissa Barbieri, who will be bringing all the highlights and behind-the-scenes atmosphere from France, while live commentary will be done by former Socceroo goalkeeper Clint Bolton and broadcaster Steve Pearce.
SBS Schedule
LIVE MATCH SCHEDULE: SBS & SBS ON DEMAND
DATE
MATCH
KICK-OFF (AEST)
Saturday 8 June

 from 

4am

*  

France v Korea Republic LIVE

 

5am
Sunday 9 June

 from 

8.30pm*

Australia v Italy LIVE
9pm
Friday 14 June

 from 

1.30am

*

Australia v Brazil LIVE
2am
Wednesday 19 June

 from 

4.30am

* 

Australia v Jamaica LIVE

 

5am
SBS's coverage of the Round of 16 will be announced throughout the tournament.
Friday 28 June 

from 

4.30am*

Quarter-Final 1 LIVE  
5am
Saturday 29 June 

from 

4.30am*

 

Quarter-Final 2 LIVE 
5am
Saturday 29 June 

from 

10.30pm

*

Quarter-Final 3 LIVE 
11pm
Sunday 30 June 

from 

2am

*

Quarter-Final 4 LIVE
2:30am
Wednesday 3 July

 from 

4.30am

* 

Semi-Final 1 LIVE 
5am
Thursday 4 July

 from 

4.30am

* 

Semi-Final 2 LIVE 
5am
Sunday 7 July

 from 

12.30am

*

Playoff for 3rd LIVE 

If Matildas are playing

1am
Monday 8 July

 from 

12.30am

* 

Final LIVE

   

1am
All times are subject to change.
SBS will also be delivering the FIFA Women's World Cup Today™ daily highlights show on SBS TV at 6pm every match day.
All live matches, replays, and daily highlights shows can be watched any time at SBS On Demand.
Optus Sport are the primary broadcaster of the 2019 FIFA Women's World Cup, and customers with a subscription will be able to watch every match from the tournament live and on demand on the Optus Sport website and app.
Alongside broadcasting every match, Optus Sport will also provide preview and review shows, 25-minute mini-matches of all the best bits from each game, as well as highlight packages.
Optus Sport will have a female-led broadcast team. The overnight coverage of all 52 games will be hosted by journalist Mel McLaughlin and former Matilda Amy Duggan, while broadcaster Richard Bayliss will lead the highlights show each morning.
Coverage will be complemented by a wealth of Australian women footballers including Cheryl Salisbury, Ash Sykes, Georgia Yeoman-Dale, Alicia Ferguson-Cook, Amy Chapman, Catherine Cannuli, Tal Karp, and Heather Garriock.
Joining them will be former Socceroos Mark Schwarzer and John Aloisi, as well as two current W-League head coaches, Dean Heffernan (WSW) and Ante Juric (SYD).
To celebrate the growth of women's football and to inspire the next generation, Optus have also made subscriptions to Optus Sport free for school-aged children.
Kids can redeem the complimentary offer by visiting their nearest Optus store, but children aged under 17 will be required to visit the store with a parent or guardian.
Optus Sport Schedule
Date
Match
Time (AEDT)
Saturday 08 June
France v Korea Republic

Germany v China PR

5:00AM

11:00PM

Sunday 09 June
Spain v South Africa

Norway v Nigeria

Australia v Italy

Brazil v Jamaica

2:00AM

5:00AM

9:00PM

11:30PM

Monday 10 June
England v Scotland
2:00AM
Tuesday 11 June
Argentina v Japan

Canada v Cameroon

New Zealand v Netherlands

2:00AM

5:00AM

11:00PM

Wednesday 12 June
Chile v Sweden

USA v Thailand

Nigeria v Korea Republic

2:00AM

5:00AM

11:00PM

Thursday 13 June
Germany v Spain

France v Norway

2:00AM

5:00AM

Friday 14 June
Australia v Brazil

South Africa v China PR

Japan v Scotland

2:00AM

5:00AM

11:00PM

Saturday 15 June
Jamaica v Italy

England v Argentina

Netherlands v Cameroon

2:00AM

5:00AM

11:00PM

Sunday 16 June
Canada v New Zealand

Sweden v Thailand

5:00AM

11:00PM

Monday 17 June
USA v Chile
2:00AM
Tuesday 18 June
China PR v Spain

South Africa v Germany

Nigeria v France

Korea Republic v Norway

2:00AM

2:00AM

5:00AM

5:00AM

Wednesday 19 June
Jamaica v Australia

Italy v Brazil

5:00AM

5:00AM

Thursday 20 June
Scotland v Argentina

Japan v England

5:00AM

5:00AM

Friday 21 June
Netherlands v Canada

Cameroon v New Zealand

Thailand v Chile

Sweden v USA

2:00AM

2:00AM

5:00AM

5:00AM

Sunday 23 June
Group B Winner v Third Place Group A/C/D

Group A Second Place v Group C Second Place

1:30AM

5:00AM

Monday 24 June
Group D Winner v Third Place Group B/E/F

Group A Winner v Third Place Group C/D/E

1:30AM

5:00AM

Tuesday 25 June
Group B Second Place v Group F Winner

Group F Second Place v Group E Second Place

2:00AM

5:00AM

Wednesday 26 June
Group C Winner v Third Place Group A/B/F

Group E Winner v Group D Second Place

2:00AM

5:00AM

Friday 28 June
Round of 16 (1) Winner v Round of 16 (3) Winner
5:00AM
Saturday 29 June
Round of 16 (4) Winner v Round of 16 (5) Winner

Round of 16 (7) Winner v Round of 16 (8) Winner

5:00AM

11:00PM

Sunday 30 June
Round of 16 (2) Winner v Round of 16 (6) Winner
2:30AM
Wednesday 03 July
QF (1) Winner v QF (2) Winner
5:00AM
Thursday 04 July
QF (3) Winner v QF (4) Winner
5:00AM
Sunday 07 July
Semi-final (1) Loser v Semi-Final (2) Loser
1:00AM
Monday 08 July
Semi-final (1) Winner v Semi-Final (2) Winner
1:00AM