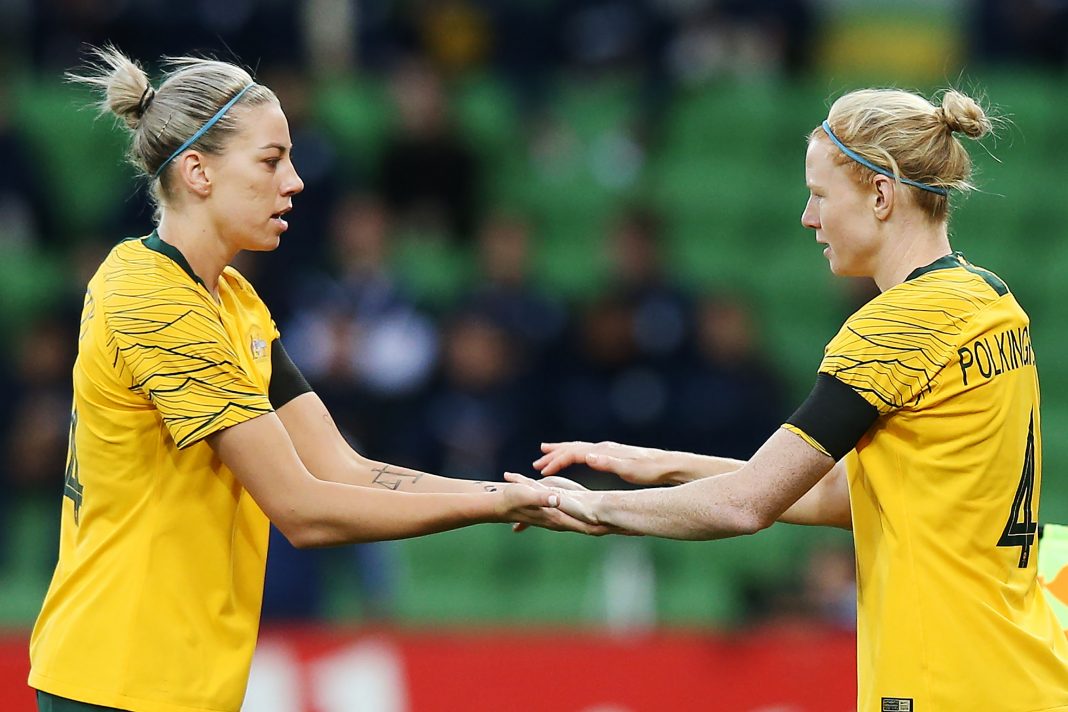 With the FIFA Women's World Cup only a few months away, we decided to take a look at each position on the field in depth and discuss the various player options available for the Matildas.
While there are some certainties, other spots on the field are up for grabs for anybody who can make their mark before June.
THE CURRENT POOL
There is no doubt who the pool of centre backs are for the Matildas right now. It's limited, but solid as a rock with Alanna Kennedy, Clare Polkinghorne and Laura Alleway.
Whilst marvellous to have the same centre back pool as 2015, worryingly things like niggles, lack of form or having options to tactically make a change at centre back is a problem when there are only three options, and two of them need to be on the field.
Add on neither Polkinghorne and Alleway are at the start of their careers and the amount of game time Kennedy has had this cycle across the board, it would be foolish to not see some form of cover come in.
THE OUTSIDERS
There are some real contenders here. This season's W-League provided some excellent centre back performances, and that's not even considering the full backs who can also provide cover centrally. One player who rose to the top of the pile this season was Jenna McCormick. Often outshining her Matildas counterpart, Polkinghorne, in matches, McCormick showed she is raring to go, super fit and up to win any challenge ahead of her. Add in the odd centre back run, and presto.
To have McCormick in the World Cup squad is a no brainer and would provide the cover needed at centre back.
Other outsiders for a spot include Cassidy Davis, Emma Checker and Elizabeth Ralston. All three worked their socks off this season for their respective clubs and were brick walls. Additionally, these are the players who often get the hard work done, unfused without any fanfare.
Davis has been consistent for the Newcastle Jets and a fighter, not giving up on any ball. Could this be transferred to the next level? Is she able to play with her feet and control the tempo of play like the Matildas defence is expected to do?
For Checker, it's a matter of remaining fit. Two seasons at Adelaide United have shown she is capable of going through full seasons without injury. Both seasons she's been essential in the back, pulling out some strong displays.
While Ralston has won many over with her game smarts, and ability to compensate for her lack of pace. But again, could this be switched over to the Matildas? Lack of pace at international level is a whole other world than at club level.
This trio definitely deserve a better look in the Matildas environment. However, if Milicic is limiting the amount of centre backs in the squad, McCormick has to be the first choice to make the pool deeper.