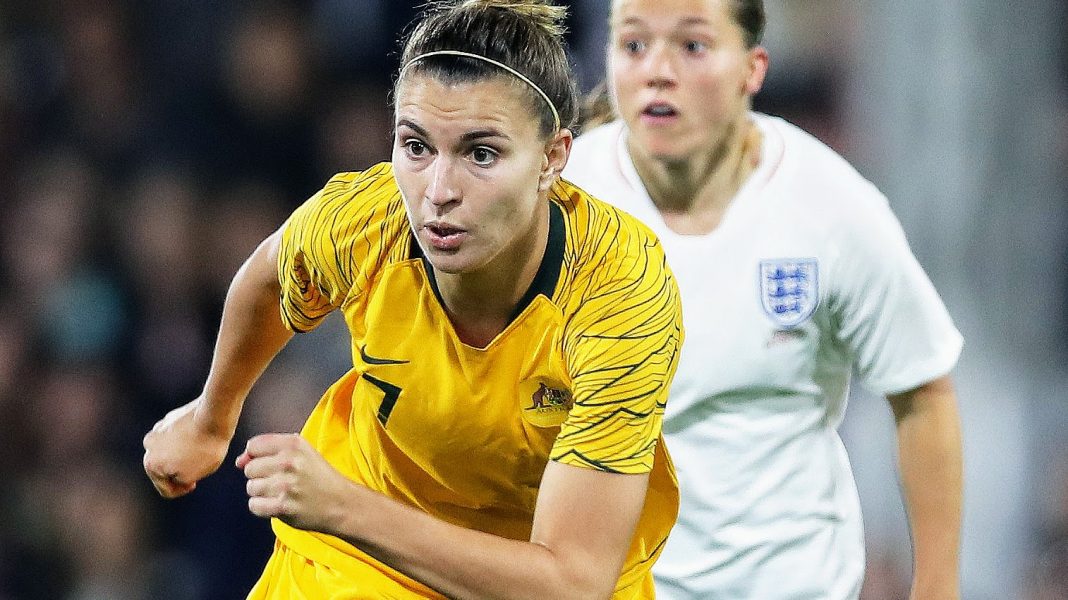 With the FIFA Women's World Cup only a few months away, we decided to take a look at each position on the field in depth and discuss the various player options available for the Matildas.
While there are some certainties, other spots on the field are up for grabs for anybody who can make their mark before June.
CURRENT POOL
Steph Catley is undisputedly the Matildas best full-back. At left back she can change a match at either end of the pitch. For cover on the left flank, Gema Simon has been the selector's choice in recent Matildas squads. Whilst she's struggled to find her Newcastle Jets form for the Matildas, Simon does bring experience and consistency.
Right back is the current struggle for the Matildas. Ellie Carpenter is the first choice, and based on the untested contenders, she looks the strongest. Whilst Carpenter may be better utilised further up the flank, and is an area other teams will look to expose, she remains the first choice right back.
Teigen Allen returned to the Matildas squad as cover for Carpenter, rather than rely on Caitlin Foord to shift back there. Unfortunately, Allen's outing against Argentina was rough. If the Matildas want their fullbacks to provide attacking options plus defend, Allen doesn't look the ideal fit at this level right now.
THE OUTSIDERS
Digging deep, while there are some options without the necessary experience to warrant a World Cup spot, there are still some quality contenders to consider.
Left Back
For left back you've got Angela Beard, Karly Roestbakken and Laura Johns. Roestbakken, who can also play right back, and Johns both really flourished in the 2018/19 W-League season. Meanwhile Beard was part of the Premiership-winning Melbourne Victory side. All three put in some really exciting performances at full-back for their respective clubs.
It's likely that Catley will be played at left back for the majority (if not all) of the World Cup, so the covering player won't necessarily see much pitch time. If this is the case, all three of these players could earn considerable experience attending the tournament, even just in the train-on squad. Based on their recent form they wouldn't be too shabby if called upon.
Angie Beard in particular has shown her quality in defence this past W-League season, being physical in one-on-one battles while also able to whip in a good ball from the flank. The only downside is her tendency to put in an erratic challenge, making the level-headed Gema Simon the stronger option.
Still, the youth? Throw them in, Milicic! That's how the Matildas' current generation got here.
Right Back
Right back has been a sore point for a while, but depth is available, even if it's untested. Hannah Brewer has to be a contender. Solid at right back all season for the Jets, she can also play at centre back – another position where cover is sorely needed for the Matildas. Brewer is more of an out-and-out defender than Allen or Carpenter. However, to shore up the defence, Brewer needs to be in consideration.
Another outside chance could be Nikola Orgill. Whilst lacking Matildas experience, Orgill continues to perform consistently in the W-League and again could provide cover at centre back if absolutely necessary.
Orgill is another more defensive option than the current pool of players at right back. If Catley is pushing forward at left back, a more defensive right back could help hold down the fort against teams with a quick transition.