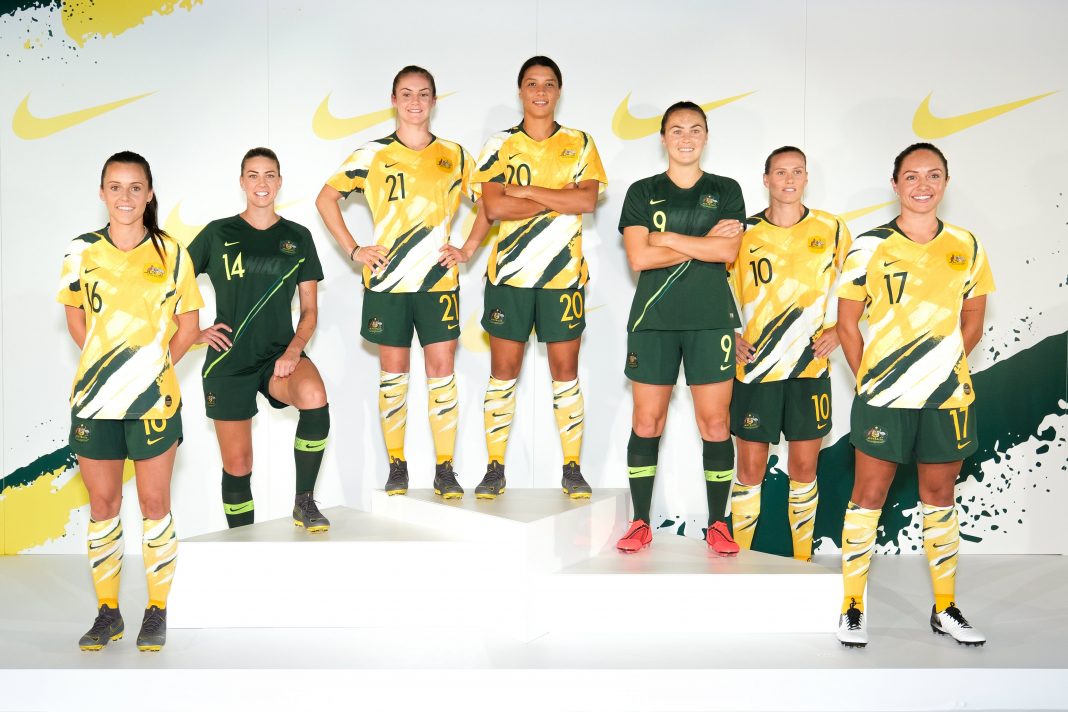 The Matildas will be heading into the 2019 FIFA Women's World Cup with a brand new and unique-looking kit after Nike unveiled its national team collection in Paris.
Part of the first-ever national team collection designed exclusively for the Matildas by Nike, the kit is aimed to channel "an exuberant aesthetic born in the early '90s".
"The kit is unreal, it's such a different take on what we've seen in the past and we couldn't have hoped for a better looking home jersey," says Matildas captain Sam Kerr.
"This is something we've wanted for ages and I think it represents our team pretty well, what the public sees of us and how we think of ourselves as out there and a bold team.
"To have a kit designed just for the Westfield Matildas to play in, it's a dream come true, and we are honoured to be pulling on the green and gold. The socks are pretty wild too."
In a graphic style reminiscent of the Melbourne street art scene, the jersey also draws inspiration from "the famed Golden Wattle and its sickle-shaped stalks" and Nike believes it is one that "serves to encapsulate contemporary Australia."
The Matildas rallying cry "Never Say Die" is printed inside the kit as a nod to the past and present plays who have pulled on the jersey.
GALLERY
Kerr and defender Ellie Carpenter were present for the launch as the global giant provided fans with a first look at the World Cup kits for several nations including hosts France, current world champions USA, European champions the Netherlands, Brazil, and many more.
The last time the Matildas had a bespoke kit was back in the 1990s when Asics was the kit supplier for the women's national team. The kit was designed by former Australian Women's Soccer Association CEO Peter Hugg (now Head of Football at Football NSW) and former Asics rep Lawrie McKinna (current Newcastle Jets CEO).
The Matildas will debut the new kit in April against the United States.