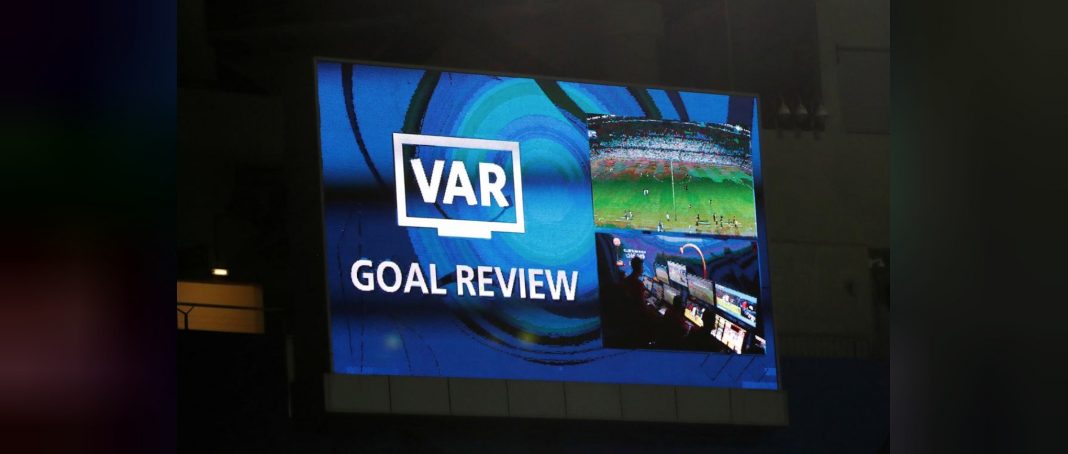 After months of speculation FIFA has confirmed that the Video Assistant Referee system will be used at this year's FIFA Women's World Cup.
This will be the first time the VAR system has been used in a senior women's domestic or international tournament.
CONFIRMED: The FIFA Council today ratified that Video Assistant Referees (VAR) WILL be used at the #FIFAWWC this summer in France. pic.twitter.com/qSX10wIGjL

— FIFA Women's World Cup (@FIFAWWC) March 15, 2019
With the VAR system making its debut at the men's World Cup last year in Russia, one of the key topics of discussion has been whether FIFA would ratify the use of VAR for the Women's World Cup.
Chairman of the FIFA Referees Committee Pierluigi Collina welcomed the decision.
"We are very happy that the FIFA Council take this decision as recommended by us, the FIFA Referee Committee," Collina said.
"We have worked with our match officials during the past month.  We had some seminars in Abu Dhabi and Doha where we checked how they were able to work with this new tool."
"I think it is something very important.  It is also consistency shown by FIFA to use the VAR in the main tournaments
The VAR training camp in Qatar involved the 27 referees and 48 assistant referees selected for the Women's World Cup including Australians Kate Jacewicz and Casey Reibelt.
Hi Rachel. Many referees who will be in France have been working with VAR at workshops since 2016. At the most recent workshop, the officials used it throughout a tournament for more match experience. We do care. Which is why the decision also took time. https://t.co/nwmGcxhpHr

— FIFA Women's World Cup (@FIFAWWC) March 15, 2019
The decision to equip the referees with the VAR system has been well received by experienced referee Bibiana Steinhaus.
"I'm sure 100% it will be a really good use and a good help," Steinhaus said.
"What we all want aT the end of the day is the correct decision."
VAR can be used for four types of incidents – goals, penalties, straight red cards and mistaken identity.
When an incident occurs, the referee informs or is informed by the VAR that a decision needs to be reviewed.
The referee then decides whether to review the video footage at the side of the pitch before they accept or reject the information from the VAR.
The FIFA Women's World Cup commences on 7 June 2019.