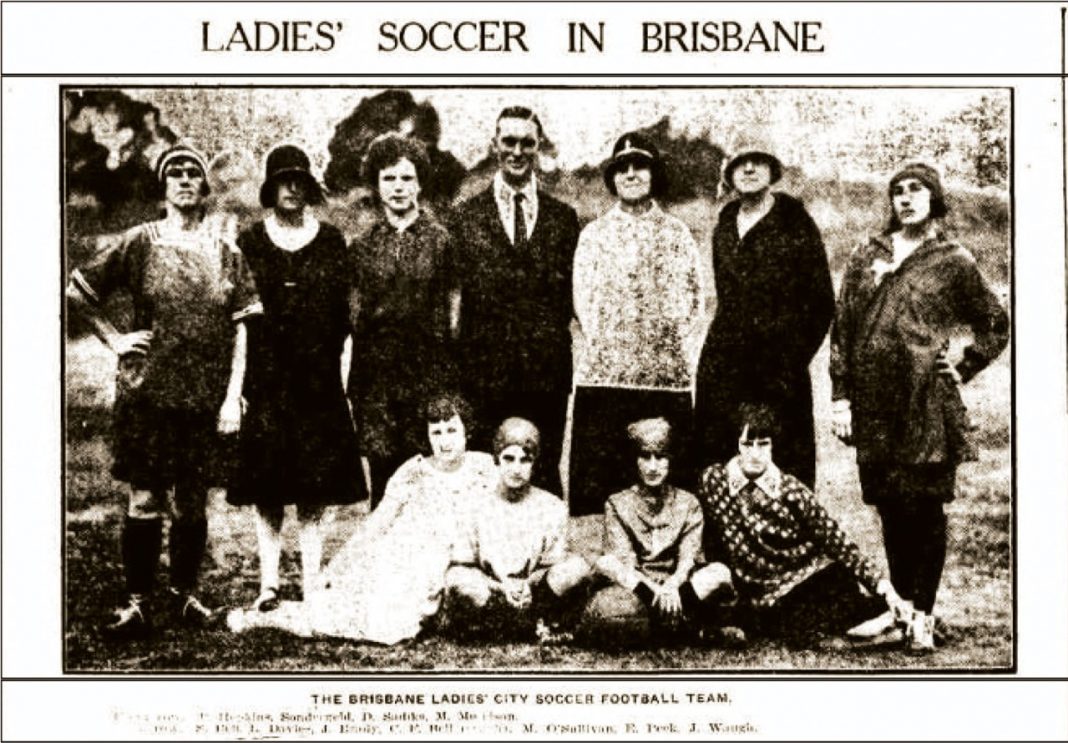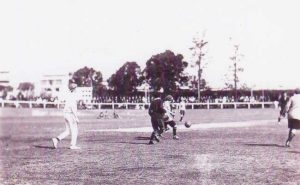 Australian women have played football in Australia for over 100 years. It's time we know more about the women on whose shoulders we stand; the women who, in spite of the obstacles, pioneered, played and eventually established the game we love.
Sadly, much of their, and if you're reading this – your, story has been lost. Or is at least hidden away. We want to change that. As Dr Katie Liston (@kliston14) recently wrote:
To know ourselves we have to face ourselves. To do this, we have to understand our collective past, with all the challenges this brings…it is appropriate to keep one eye on the past…critical for those women's sports with relatively recent (and as yet incomplete) histories.
This short series attempts to: keep one eye on the heritage of women's football; to map it, in rough detail; and break some ground on missing histories of the Australian women's football within our fair shores, girt as they are by sea.
The story so far
The efforts of our earliest footballers are discussed by: woman's sport historian and former footballer Marion Stell; Jean Williams, the world's leading authority on wo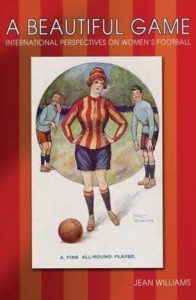 men's football history (among other things); big Greg Downes has a book coming; and auld Roy Hay has been a great supporter of the game. That said, outside of Paul Nicholls' piece, which includes some crackin' photos from the 40s, very little is known of the football played by women between the early 1930s and the early 1970s.
Fiona Crawford and I managed to cover some of the ground in the imperfect, though (I am proud to say) worthy conversation starter, our @newsouthbook Never Say Day: The Hundred-Year Overnight Success of Australian Women's Football. I only say imperfect because there's so much more to tell; material we couldn't include and details to be mulled over. To my shame, there's also a couple of mispelled names to correct (Theresa Deas, Chris McAlister, I really am very sorry).
Through new discoveries, in newspapers and oral histories, we now know matches took place in rural Victoria in the early 1930s, of matches in Rockhampton to raise money for an ambulance in the late 40s, and of the first indigenous player, Iris, who took to the field in Brisbane in the 1960s. We may even get a chance to celebrate a new book focused on the 70s and those amazing women who formed the first Matildas side.
The 1920s
There's a fair bit of detail available on the game's development in the 1920s. We know for instan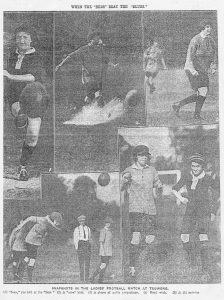 ce, in 1921, teams played regularly in Toowoomba, Brisbane, Ipswich, Sydney and in the Hunter Valley. And that, the game rose and faded on the crippling impact of the ban in England. We know too of Jean Campbell and G. 'Fatty' Wenlock, the game's earliest superstars. The exploits of Jean, a 16-year-old talented midfield play-maker, and 'Fatty', with experience playing for English military teams, featured in numerous local newspaper reports.
On the basis of her performance and the first goal, Jean's name was chanted by a 10,000 strong crowd at the Gabba September 24, 1921. Fatty was captain, her defensive efforts saved her team-mates from disaster more than once. Sadly we know little more about these women. Same goes for Ms A. Molloy who scored 7 goals in a single match in Brisbane in 1922.
We know that male coaches recomm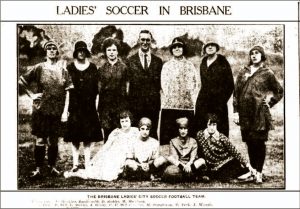 ended the women 'borrow their brother's togs' for their first training session in Sydney; that the Brisbane team trainer, a Mr G.W. Betts, painted the heavy leather ball with aluminium to make it sparkle in what light could be mustered during evening training sessions; and that the Queensland newspapers reported matches being played weekly through the larger part of 1926.
With big crowds attracted in Brisbane (10,000) and Ipswich (3,000) in 1921 and a match in Sydney drawing over 7,000 in 1929, we know the game was as popular in the 1920s as it is now.
There are more stories from the 20s when the crowd like the game really did roar. Next up, the 1930s. A period when at first glance women's football appears to disappear.
---
Guest contributor, Lee McGowan is the co-author of Never Say Die.