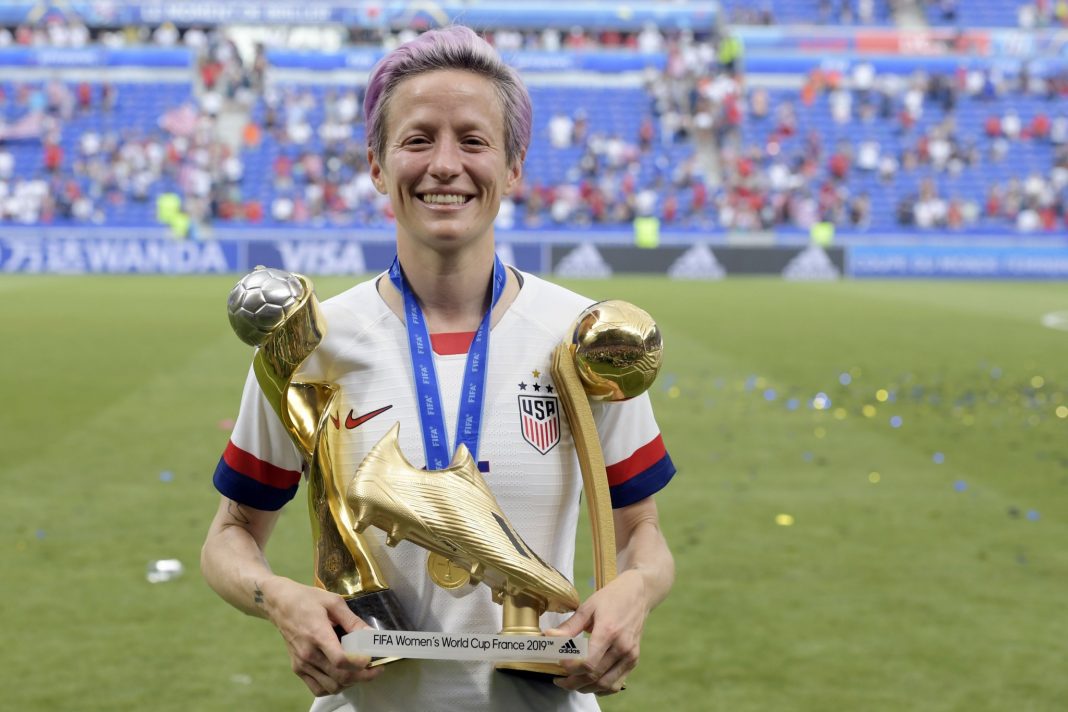 The 'equal pay' chant that lit up Stade de Lyon as the official party took their places on stage for the FIFA Women's World Cup presentation was initiated by an Australian.
Kerry Harris, former treasurer for the Australian Women's Soccer Association and long time sport administrator in Australia, had the idea when she saw some US fans who had creatively personalised their national kits with 'Equal Pay' on their backs.
She introduced herself and asked the fans to request that the broader US fan group, the American Outlaws, start the chant at half time. They agreed, but instead chose the more impactful time of the presentation ceremony to have 62,000 fans join them.
"Equal Pay, not just for athletes, but across the board, is near and dear to me," Harris said.