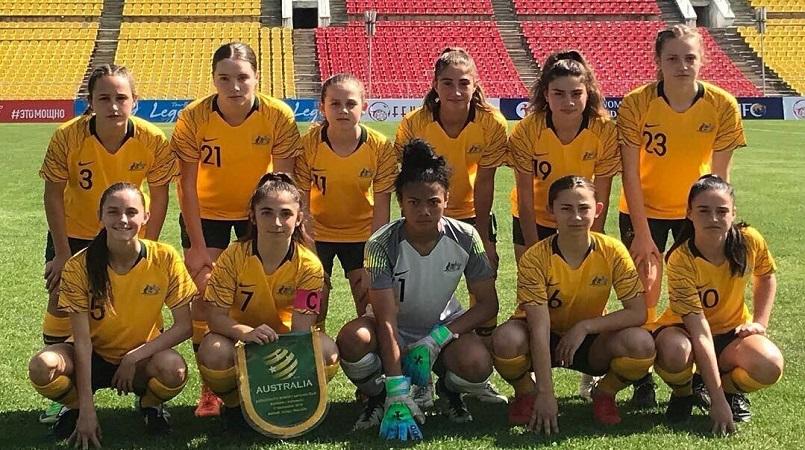 The Junior Matildas will tour the Pacific in the second half of 2019 as part of the Australian Government's Australia-Pacific Sports Linkages Program. 
The announcement was made by the Prime Ministers of Australia and Vanuatu today and will see the Junior Matildas participate in international friendlies against several Pacific nations.  
Junior Matildas Head Coach Rae Dower spoke about the benefits of the tour for the playing group.  
"We're very excited by the announcement of the Prime Minister for the upcoming tour to the Pacific nations for the Westfield Junior Matildas." said Dower.  

"The tour will represent an excellent opportunity to extend our preparation towards qualification for a place at the 2020 FIFA U17 Women's World Cup."
"It will also provide a massive educational and cultural opportunity for these young girls from all the participating nations to utilise football as a tool for health, fitness and empowerment."
While in the Pacific, the team will support the growth of women's football and build relationships across the region through the delivery of coaching clinics and community engagement activities, as well as collaborate with Australian High Commissions and Embassies in-country. 
"We welcome the Australian Government's support for this initiative," said FFA CEO David Gallop. 
"This tour provides us an opportunity to strengthen the relationships we have with our counterpart Member Associations in the Pacific, and continue our efforts in supporting the development of women's football internationally.

Minister for Foreign Affairs Marise Payne said the passion for sport remains a strong bond between Australia and Vanuatu.

"The Junior Matildas will be our first national football team to tour the region since 2006 and this builds on our efforts to support the extraordinary growth that we have seen in female participation in sport in recent years," Minister Payne said.
Football Federation Australia's involvement in the Australia-Pacific Sports Linkages Program continues a longstanding partnership with the Department of Foreign Affairs and Trade (DFAT) which has seen FFA deliver programs involving more than 30 countries across Asia, the Pacific, Europe and North America. 
Match details around dates and opposition will be announced at a later date.