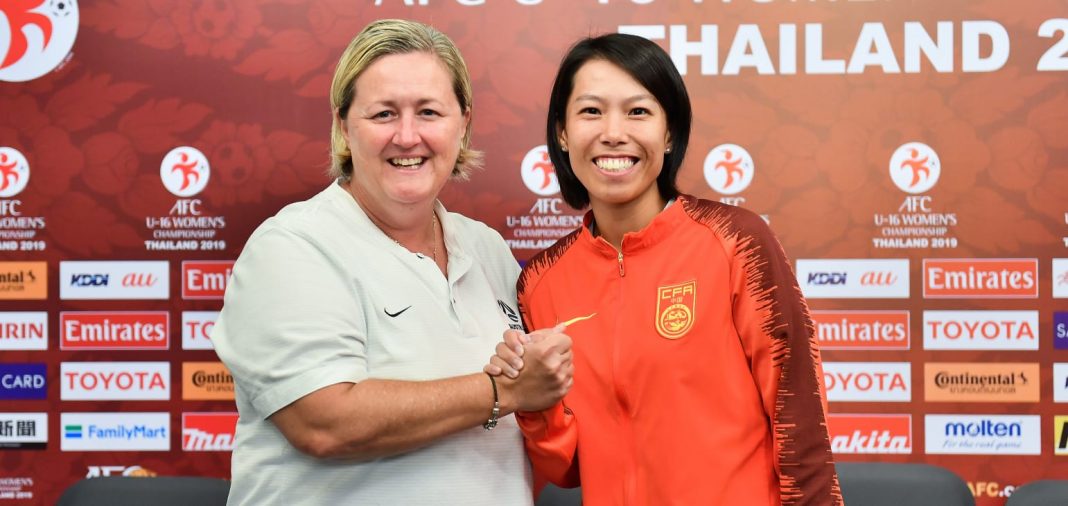 "The tournament was awesome!" – Rae Dower.
The AFC U-16 Women's Championship was a bittersweet rollercoaster for the Junior Matildas, as coach Rae Dower reflects.
"In a lot of respects, it was highly successful, in terms of making the semi finals for the first time in over a decade. We drew with the eventual winners in Japan and there was some very good individual performances, with players who really rose to the occasion," Dower covers off on some significant milestones worthy of applause before picking out some harsh realities.
"But ultimately, we all wanted to go to that World Cup next year and so from that perspective, the girls and the staff are obviously really disappointed that we fell short of our ultimate goal."
The three weeks in Thailand was the product of twelve months of travelling the globe throughout qualification. Over 30 players were involved in the year long process, which also covered a tour of the Pacific Islands as part of the Federal Government's 'Step-Up' in the Pacific program.
Exposure of international competition, touring, training and playing in different time zones, climatic conditions and dealing with different foods including bouts of food poisoning, were all part of the experience for the Junior Matildas. 
"They were well and truly taken out of their comfort zone regularly over the course of this journey. We had 6 players and 4 staff down with food poisoning in Thailand, including yours truly, and that affected some of our team selection and performance," Dower says after sharing the range of realities that international competitions bring.
Finding the rhythm of being on the road is an important element for the modern footballer. For the Junior Matildas squad, that rhythm included keeping up with school work and working on some creative arts like dancing and singing.
"There is a lot of downtime during a tournament…you're using time together to have team meetings, discuss tactics, previewing opposition, reviewing performances, but the players need to relax as well and keep their minds fresh and the girls enjoyed conjuring up some artistic performances along the way," the head coach explains.
"Exposing players to that kind of daily routine is important because if you want to be an international footballer; the game lasts for only 90 minutes so you need to occupy the rest of your time."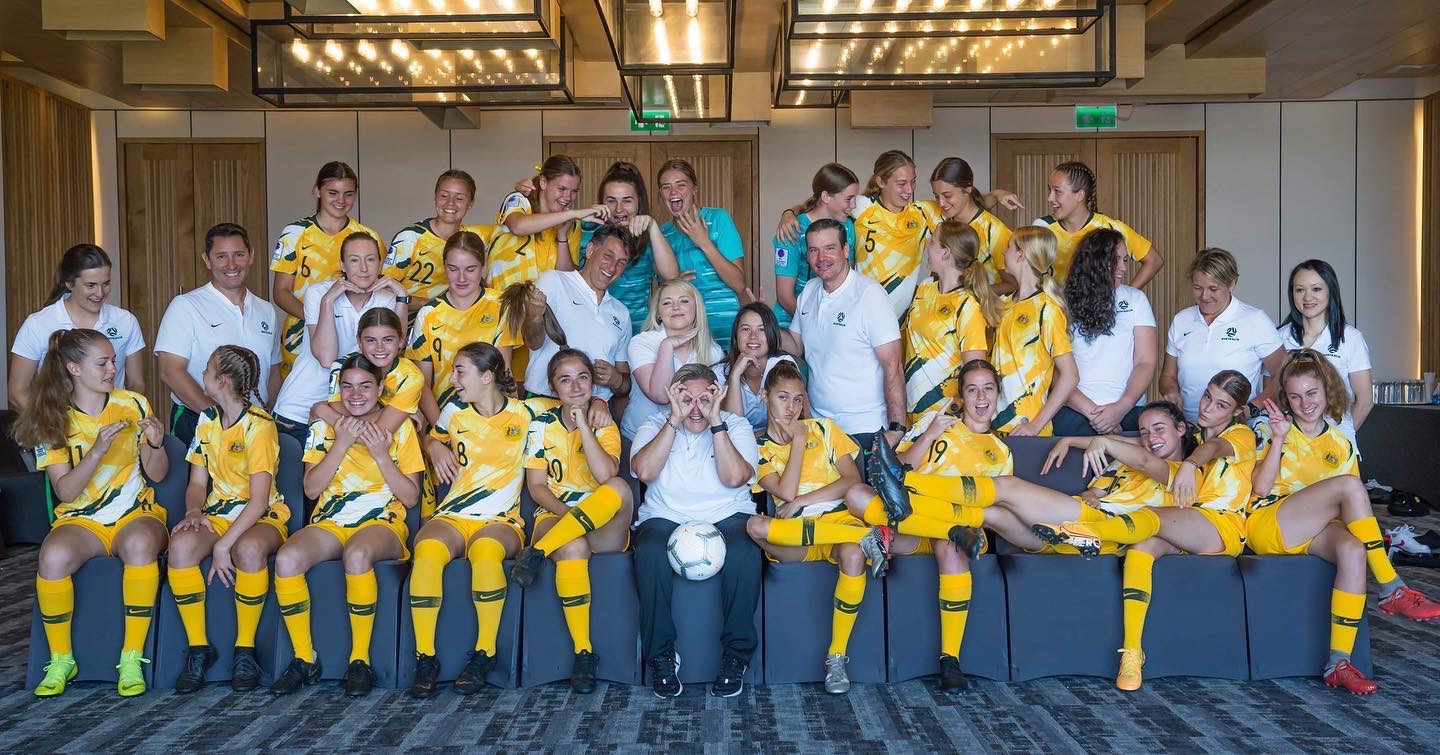 One element this squad has in abundance is a culture of family. Dower describes it as their little 'bubble', but there's a real emphasis to embrace external people who come in, along with the notion that being in the squad is a privilege and that everyone is treated equally. This culture proved to be a real positive throughout the tournament.
"Nobody expected us to get a result out of that Japan game, including some former players who were there 2 years ago when we were humbled 5-0 against Japan," Dower explains, using the result against Japan as an example of the self confidence only a group could conjure up within themselves.
"So the only people that thought [we could get a result] was us ourselves. If you have that culture of family, of togetherness and belief that helps to galvanise players…there's a real emphasis on not wanting to let each other down. They're a special group this lot," Dower says fondly.
Unfortunately, the Class of 2019 Junior Matildas won't have the opportunity to play at a World Cup together next year in India and that realisation that they won't play together again as a team hit home at the end of the tournament with more than a little sadness. There is still plenty of chances to impress both at home and nationally.
"I think for some of these girls, they're already on the radar for the Young Matildas, which is wonderful. Obviously some of the performances in Thailand caught the eye of [Young Matildas coach] Leah Blayney," Dower speaks with the hope the Young Matildas can go one further than their Junior counterparts and seal a spot in the U-20 FIFA Women's World Cup.
The W-League provides another important stepping stone to develop the players who lit up the stage in Thailand.
"A number of players will return to their W-League teams and there'll also be a number that get W-League contracts for this upcoming season, whether a scholarship or a full one. That means a higher level and intensity of training during the summer period which they would generally have off, which is a great reward for their strong showing in Thailand," the former Canberra United coach says.
"That's developing them as more year round footballers, which is also really, really important and necessary if we want to continue to develop players to go on to play on the world stage in years to come."
The AFC has shifted the format of the women's youth competitions with the next edition of the continental championships being played in the same year as the corresponding FIFA World Cup.
"The players change so much in the space of three weeks, let alone 3, 6 or 12 months in this age group, their development is constantly changing,"  Dower reflects positively to the decision. 
Looking to the future, the question now turns to resourcing. The achievement of narrowly finishing fourth is more astounding in the context of Australia being the only side at the tournament without a full time program.
"There's a number of countries, all across Europe and certainly in Asia, who are pouring a lot of resources into the women's game and particularly into their youth football."
"For example, the Bangladesh team we played were a full time programme for 9 months when we played them two years ago. We won that game 3-2 and it was a very, very close game. We knew this time round would be the same because that team has now been together full time for 16 months," Dower lamented, "and we had to fight hard for a 2-2 draw".
The resources to fund a full time program for future cycles of Junior Matildas might be 'Utopia' for now, however, it's pivotal if we want to build on the success of this squad's accomplishments and increase the level of competition.
There's no need to look too far afield to know the level necessary to leave a mark on the world stage in women's youth football.
"Our own backyard is the most successful continent in under 17's and under 20's. Japan and North Korea have really had a stranglehold on World Cup performances since the inception of the tournaments". 
Dower points out the reality of the challenge we're facing.
"We have to find some sort of competition structure or training environment where we can start developing at that same level intensity of the AFC finals earlier if we want to keep pace and remain internationally competitive," Dower says.
"That's our real challenge… if we want this group of players and the next ones to go on, continue to develop and look to transition into Young Matildas and the Matildas. We need to increase the depth of our playing squad and we can only do that if we can keep this current group developing and playing and training at the highest level reaching their potential".