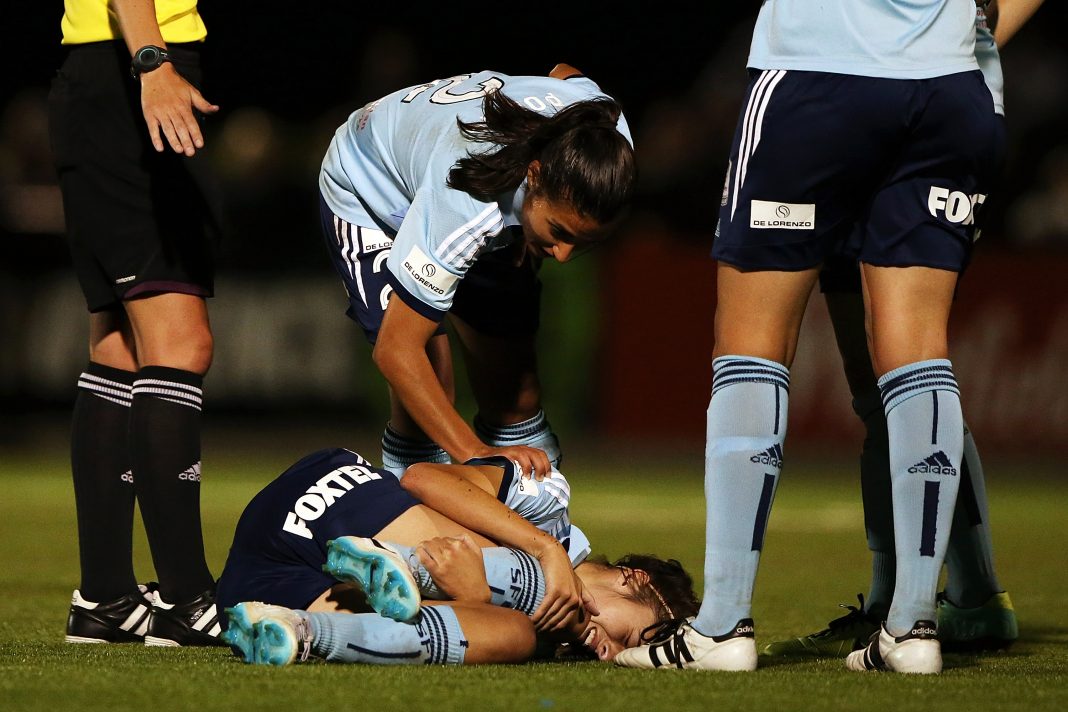 An interesting topic that tends to crop up whenever we see women sustaining an ACL (Anterior Cruciate Ligament) injury is the prevalence of ACL injuries in women, and if women are more likely than men to suffer from this particular injury.
In the W-League specifically, two women stand out over the last few years, Western Sydney Wanderer Amy Harrison and Sydney FC's Taylor Ray.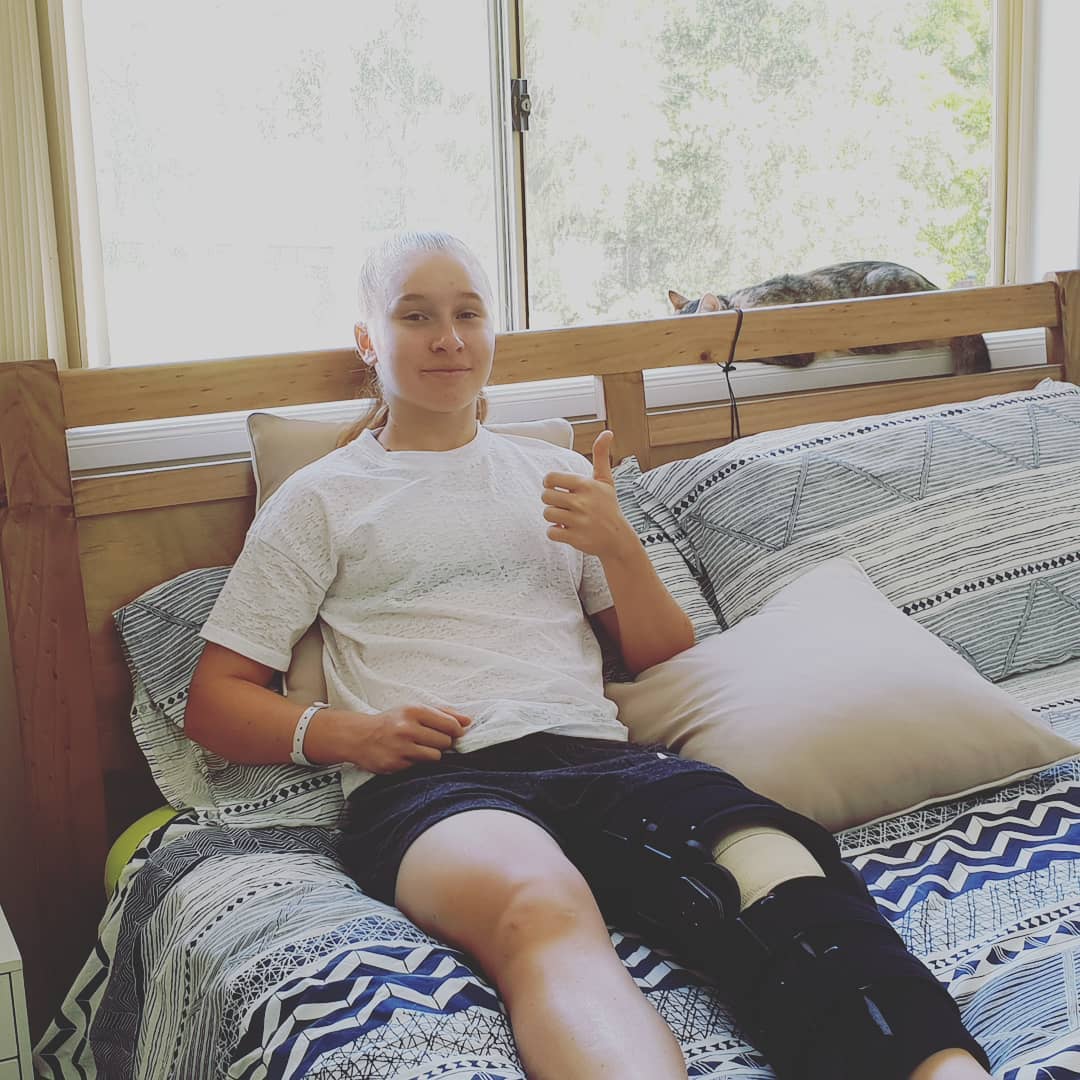 Both are impressive midfielders in their own right and both have also been unlucky enough to tear not one, but both of their ACLs within less than two years – Harrison in 2015 & 2017, and Ray in 2016 & 2018.
It poses a few reasonable questions:
Are women more prone to this injury and if so, why?
Is someone more likely to do a second ACL, if they've done a first?
Are we lacking in our approach to how we understand, prevent and treat ACL injuries in the women's game?
Beyond90 spoke to Future and Young Matildas Physiotherapist Olivia Powell for her insight on the above questions.
"Yes, females are more likely to sustain an ACL injury than males, especially in that peak age group of 16-23 years old," Powell confirmed.
"The majority of research papers suggest around four times more likely and this is for a number of reasons."
Powell described muscle bulk in younger girls, hormonal changes and genetics as small factors that contribute to why women tend to suffer more ACL injuries than men, but says the hip to knee ratio is the main factor.
"The biggest difference between men and women is the pelvis and the relationship between the hip and the knee," she explained.
"Women have wider hips and thus the relationship with the mechanics of the hip to knee, means that is it easier for the knee to fall into a position where the ACL is easily torn."
As for whether or not it is common for an athlete to injure both ACLs, Powell confirmed that it is.
https://www.instagram.com/p/BeIIA4QBEWL/
"Most definitely, suffering one torn ACL puts you at high risk of future ACL injuries," she said.
"It is more common, especially for females to tear their contralateral or 'good' leg within 2-3 years after their first ACL injury. A large part of this is the mechanics of the female body and the sport (as outlined above).
"Unfortunately, younger aged girls are more common to tear both, although their first rehabilitation is usually sufficient, it can be suggested that their ACLR knee is now stronger and better equipped with the new ligament.
"Although most ACL rehabilitations are aimed to strengthen and correct both knees, there is an element of underlying susceptibility that cannot be ignored with this demographic," she explained.
"Unfortunately, it is the nature of the sport."
Powell said she doesn't believe there is a gap in how we understand, prevent and treat ACL injuries in the women's game at an elite level, in fact she has noticed a reduction, but that may not be said for NPL down to grassroots levels.
"Working in the highest level of women's football for three years, there are a lot of programs and effort put in to place to prevent ACL injuries," Powell said.
"As part of the W-League and National team, it is a mandatory requirement to perform some type of injury reduction program daily. It is also a requirement to perform musculoskeletal screenings on all players prior to beginning any season or tour.
"Unfortunately, due to the fact that women are more likely going to sustain ACL injuries, there is simply just more of them occurring.
"I've been keeping track of ACL injuries in the W-League and statistics have shown that they have been reducing since its inception," Powell continued.
"I think a small argument could be said that women or girls playing football are unfortunately not getting access to this level of medical support and further into their careers.
"Men's clubs have a lot of money and can fund good medical support for their academies of young boys and men, however with the girls in state level (NPL) the funding can be less and they may not receive these assessments or prevention programs until they reach a high level such as national team or W-League.
"It would be great to see an implementation further down to grass roots."
A question has been posed by some, along the lines of, 'if women are more prone to ACL injuries, doesn't that mean they should avoid sport?'
The answer is absolutely not. After all, no one expects men to avoid playing sport just because they need to wear a groin protector when playing cricket or other ball sports.
The solution is to educate to mitigate the risk of injury, although ACL injuries will remain a risk for both men and women in football.
"Educating athletes around landing and change of direction mechanics can play a large role in retraining the injured knee, as well as improving the mechanics of the uninjured knee.
"One day, it will be great to see no ACL injuries, but it is unlikely this will be the case. It is still prevalent in Premier League, A-League and it's simply a part of the sport."