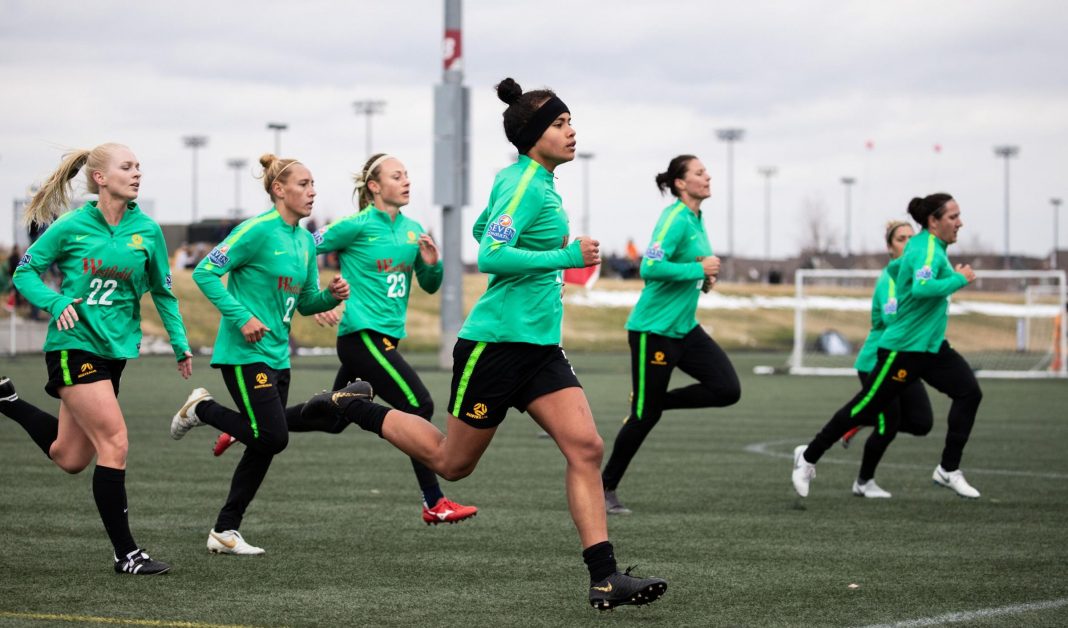 Ahead of Australia's important World Cup warm up against defending champions USA, Matildas head coach Ante Milicic has hinted that a few key players will not be up for selection.  
In a teleconference and media call just a day before clash with the world number one, Milicic cited a duty of care for player wellbeing as his key reasoning for leaving out Chloe Logarzo, Laura Alleway and Steph Catley from the match day squad.
Midfielder Logarzo and defender Alleway both continue to recover from their pre-existing injuries, while Seattle Reign defender Catley will also miss the match due to calf soreness sustained during preparations.
The absence of those players hasn't dampened the squad's spirits or expectations ahead of the  encounter.
"We know it's going to be a difficult game but that's what you get at this level and I think it's a very good experience," said Milicic.
"These are the types of games we need to play and, at the same time, a lot of players are going to be getting an opportunity tomorrow on this kind of stage."
"I am sure that the girls will put in a decent performance."
Striker Mary Fowler is one player who is set to get a run and due to get game time as she continues to impress as an "extremely explosive player and genuine finisher".
Overall Milicic's aim is not so much the result of the match, but more importantly, to build towards being ready for the first World Cup match against Italy. Milicic believes Australia will be one of the best prepared teams in France.
"I have been very happy with the way the new girls have settled in," he said.
"They have handled themselves exceptionally well.  Their training has been good. They have taken in the information as quickly as possible."
In just his second camp with the team, Colorado has provided Milicic with an opportunity to continue to embed not only his style but to learn how players want to play "our" type of football.   
"[It's been about] building a playing style, the girls understanding the way we want to play and myself understanding the girls a bit better; it's a process we are working towards."
"We are building towards a World Cup and we need be prepared.  That's where the results are going to be most important. This is all just a part of that process."
https://www.instagram.com/p/Bv0lPjWAPyv/
USWNT Head Coach Jill Ellis is understood to have suggested the Matildas biggest weakness is their new manager, specifically adapting to the new culture and approach to football. Milicic conceded that Ellis had a valid point.
"It hasn't been easy. The way they [the players] have responded has been fantastic. They're still getting to know me. I'm still getting to know them".
When asked how the altitude has affected the Matildas, Milicic indicated players have mentioned becoming fatigued more quickly, but through managing the tempo of play and with six substitutes available, the team will adapt.
The US have tried a slightly different approach, arriving at altitude only recently as it's thought the altitude doesn't affect players in the first few days.
It was an approach that worked well for them the last time they played Australia in Denver as they came away with a comfortable victory.