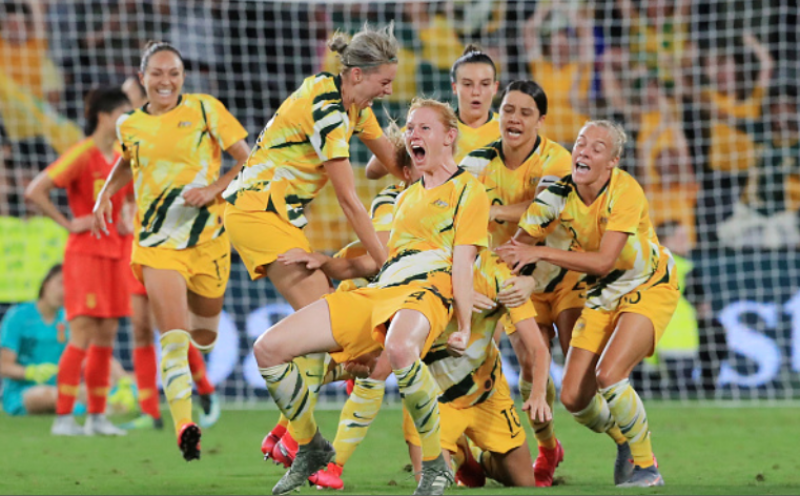 Australia and New Zealand were officially confirmed as joint hosts of the FIFA Women's World Cup 2023 after a meeting of the FIFA Council, held via video-conference on Thursday evening Zürich time (Friday morning AEST).
The winning bid, officially named As One 2023, secured 22 votes to rival Colombia's 13, giving the two nations the right to host the biggest women's sporting event on earth in three years time.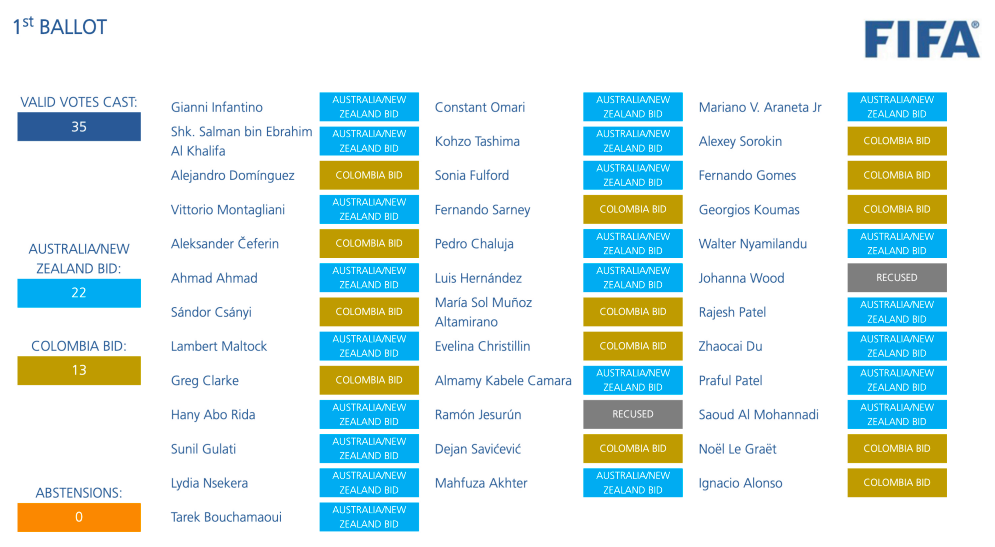 The 2023 tournament will become the first to be held in the southern hemisphere, the first to be shared between two confederations, and the first to be held in the Asia-Pacific region, as well as the first to feature 32 teams, expanding from the 24 teams in the 2015 and 2019 editions.
Speaking after the Council meeting, FIFA President Gianni Infantino explained that As One's superior technical report was a major factor in his decision to vote for the bid.
"I studied carefully the files," Infantino said.
"It was a difficult decision for me, of course, but it's our responsibility."
"It is difficult for a FIFA President to choose, of course, between one or the other of the members of FIFA, because for me they are all obviously equal."
"I love Colombia as well, and I'm sure that they would have been able to organise a fantastic tournament, but at the end of the day we have to look and analyse the bids, and that's what I did – I studied it."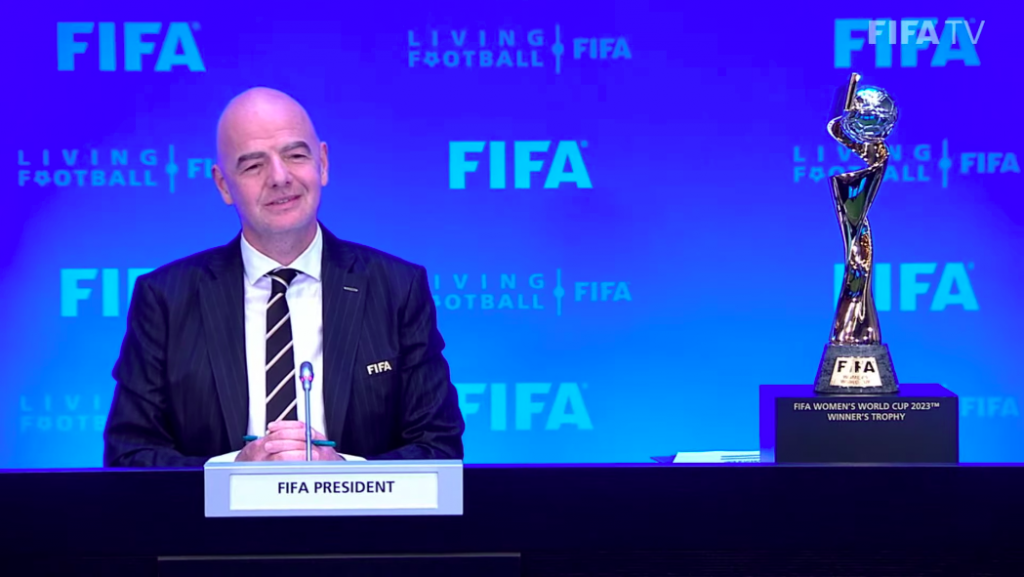 Infantino also praised the bidding process as a whole for its increased transparency and reliance on technical reports after years of controversy surrounding major FIFA decisions.
"[The media] was criticising… FIFA in the past not giving enough attention to the technical evaluation, to the technical report," he said.
"We showed it for the 2026 men's [World Cup] bid, we showed it again for the 2023 women's [World Cup] bid, that these reports have to mean something, because otherwise we have to stop organise organise bidding and we just appoint someone based on a vote based on other criteria.
"So obviously the technical report will have to be taken into account as an important element in order to assess the decision.
"It was not the case in the old FIFA, well it is the case in the new FIFA, [and] I'm proud of that."