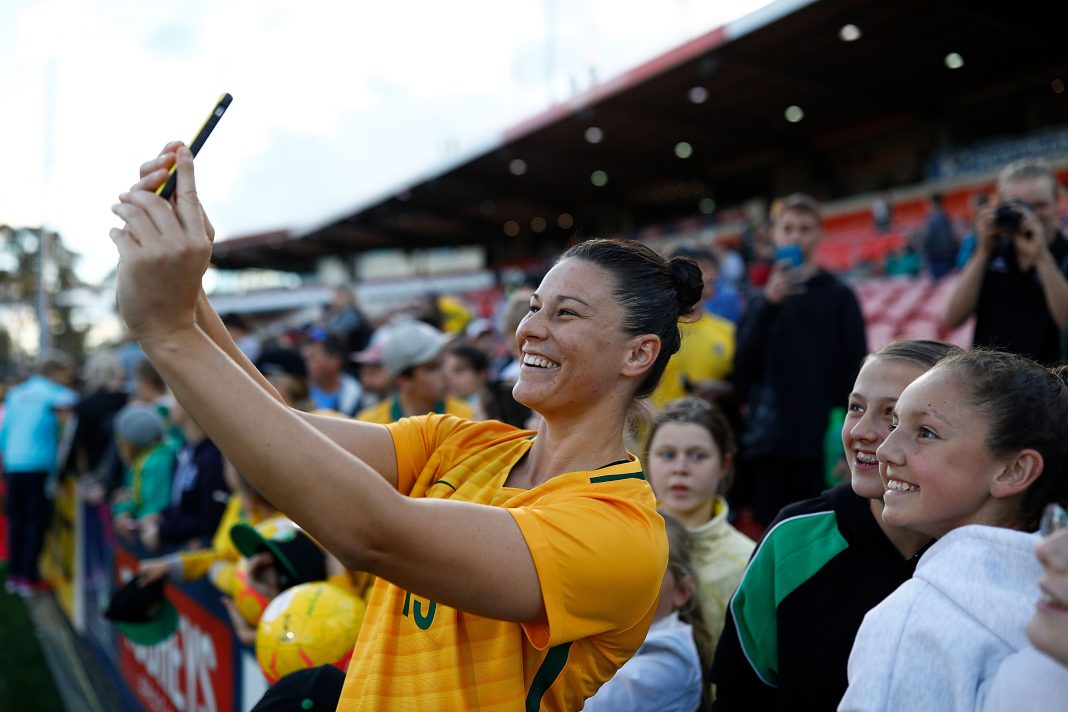 Emily Gielnik's road to the national team from a 14 year old in the stands to a 20 year old Matildas debutante was the prologue.
The main feature would begin once she reached her dream. It also meant that reality would hit quickly and often as she moved in and out of the national team program.
"My first couple of years in the Matildas, I had some big ups and some really big downs," she shared.
"I was just very inconsistent. I lost that sense of self-belief and I questioned whether or not I belonged in the team anymore."
Like many women's footballers in the Australian system, Gielnik was juggling working and football.  Unlike many others, Gielnik had decided go out on her own by creating a small fitness business, Shred Em fitness.
Started in her garage, it quickly grew to become a thriving business that kept the young entrepreneur occupied.
However, the success off the field began to impact Gielnik's success on it.
"At one stage, Staj (Alen Stajcic) left me out of a tournament against China, which was actually the best thing for me. He had every right to do that because I didn't believe I was worthy of being there," she remembered.
"I wasn't training or performing the way I should've been and representing your country is a performance-based privilege."
"It served as a good chance for me to consider if and how I could come back from that. I was in and out of the squad for a couple of years and was juggling my personal training business, Shred Em, and was just not choosing football, so I had to make a tough decision."
Gielnik made the call and put her business aspirations on hold to fully commit to football.
"If you want to be at the top level you need to make those changes and really live at the top level, there is no 50/50 you are either all in or all out," she said.
"So in the end I gave up Shred Em, which I loved, but once I fully committed and just indulged myself into living and breathing the game, that's when everything changed.
https://www.instagram.com/p/BreDwIXB7bS/
Re-finding focus
Despite her re-commitment to the football, Gielnik found her form just a little too late ahead of the 2015 World Cup.
While there were big changes occurring for the 24 year old off the pitch, there were more subtle but no less career altering changes occurring on the pitch.
At six feet, Emily Gielnik cuts a commanding figure on the football pitch.  As a striker, there is the inclination to play her in the traditional centre forward role to utilise her height and strength.
That number 9 role was basis of her early success and selection in the Matildas.  The problem with pigeon holing the forward into that traditional mindset is that it didn't utilise all of Gielnik's attributes.
As well as her height, Gielnik has always possessed deceptive pace.  Running Shred Em Fitness and practicing what she was preaching saw her increase her aerobic capacity and become a more honed athlete.  Along with her fitness work, she was also refining her football skills and touch and developing her final ball.
Speed, stamina, dribbling, crossing and goal scoring; Emily Gielnik was no longer a centre forward, she was a now built to be a winger.  And out wide she went.
A familiar theme
By the time 2016 Rio Olympic Games qualification came around in February 2016, the 24-year-old was back to feeling like she belonged.
"I really got back into it after the World Cup, I was playing good football. I was happy and Alen brought me back into the squad."
The Matildas had a barnstorming run to qualify for Rio.  They finished the qualifiers undefeated,  on top of the standings and, for the first time, the number one ranked team in Asia.
Right in the thick of the action was Emily Gielnik, in her new role out wide.
"We went to the Olympic qualifiers and did really well, it was the first time I'd felt good in a long time. My coach was positive and I was in the best physical condition I'd ever been in."
What followed next was six months of intense preparation for the chance at realising another lifetime dream – becoming an Olympian.
Scoring goals, playing her best football, with her confidence at an all-time high and her body in peak condition, Gielnik wasn't prepared for what was to come.
"I had that dreaded meeting where I was told I was the first player on standby for the Rio Olympics and had missed out by one spot," she remembered.
"That wasn't just a tournament I was missing out on, the Olympics are so special and so prestigious, every kid dreams of being an Olympian one day, so to miss out was completely devastating.
"That was the biggest emotional toll football has ever taken on me. I was genuinely heartbroken."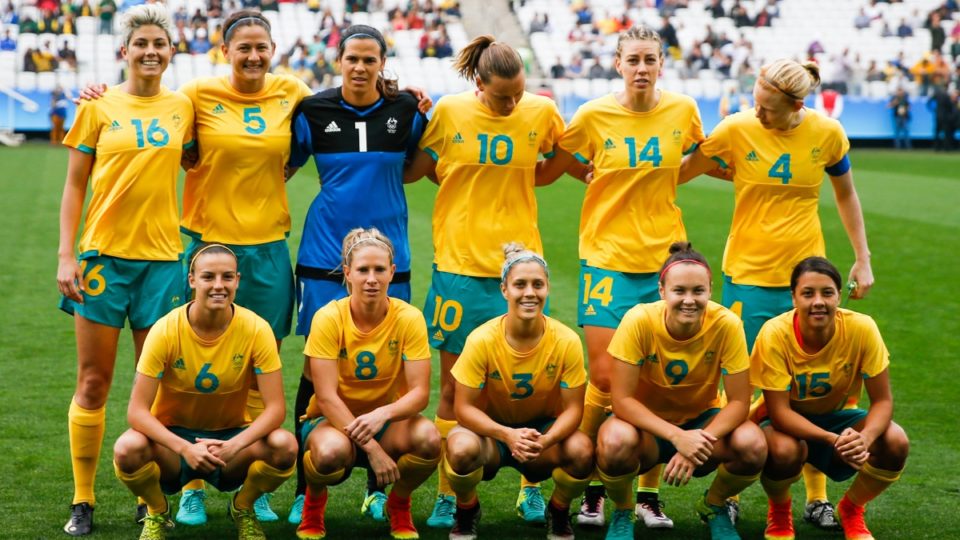 Moving forward, again
After all the sporting adversity, the blow of missing out on the Olympic Games could have been the final straw for Gielnik.
When asked if she considered throwing in the towel she said, "Not for a second." In fact, it spurred the Queenslander on once again.
"From that point on, I chose to never feel that again. I wanted to be in a position where, 'No, you're not coming,' wasn't an option anymore."
The tenacious forward carried on with this mindset and into the 2017 Algarve Cup.
The tournament proved to be another breakthrough moment where she reminded naysayers why she deserved to be in the squad.
Scoring three goals during the Matildas campaign, the 2017 Algarve Cup was a tournament where Gielnik used everything in her arsenal to demonstrate why she is an imposing figure for full backs to contend with.
While an ankle injury ruled Gielnik out of the 2018 Algarve Cup, by the time the AFC Women's Asian Cup around, the winger was ready for her first major senior international tournament.
Gielnik played in three of Australia's matches helping the Matildas qualify for the 2019 FIFA Women's World Cup.
Victorious mentality
The months following the 2018 AFC Women's Asian Cup have been Emily Gielnik's best yet.
Football was again the focus when the 26 year old moved her life from Brisbane to Melbourne to play for the Melbourne Victory.
It also saw a reunion with Jeff Hopkins, her first senior coach at Brisbane Roar.  The result was a stellar season with her four goals and two assists helping her new side transform from two-time wooden spoon winners, to 2018/19 W-League Premiers.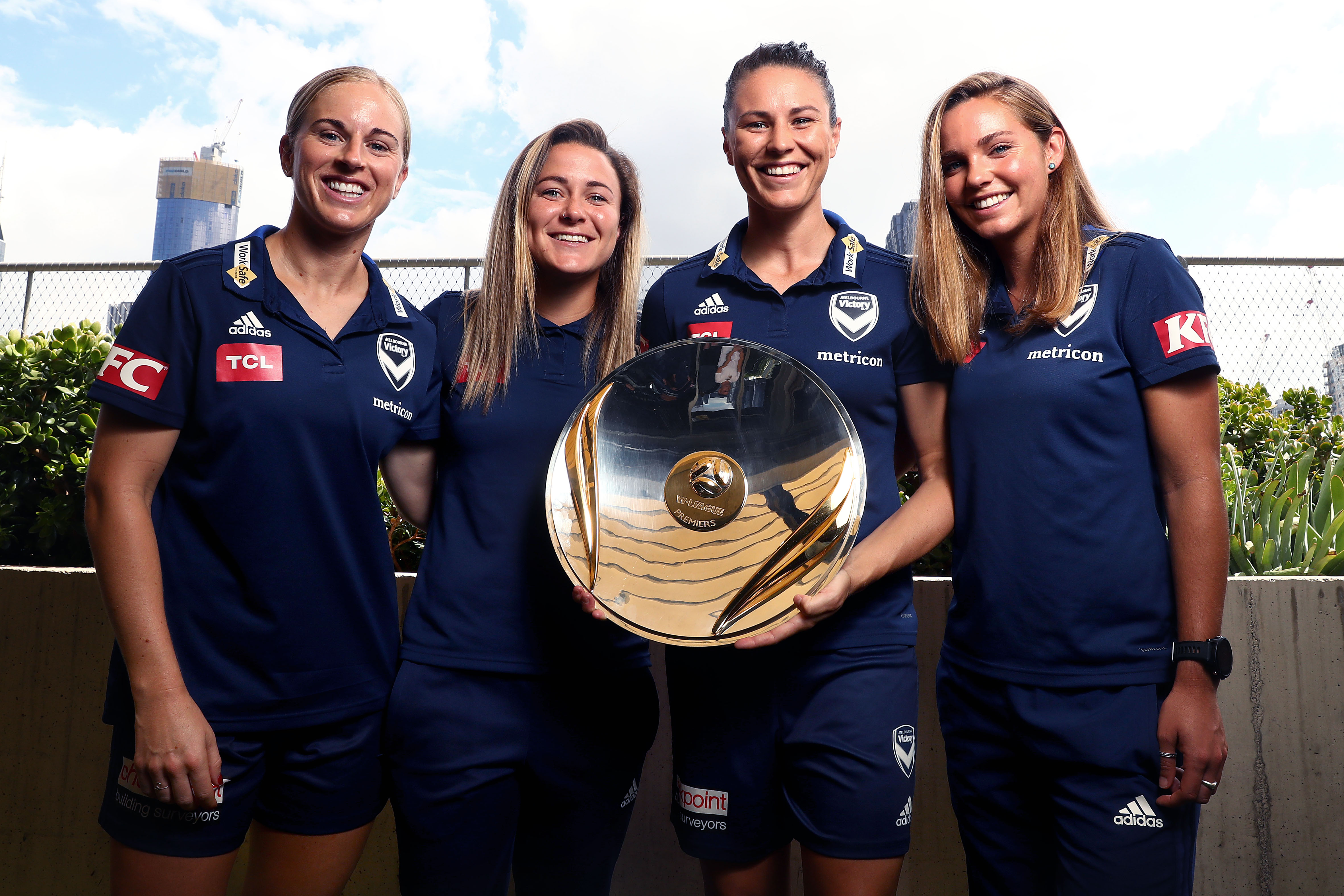 It's clear that although her athletic abilities are considerable, Emily Gielnik's path to a Matildas regular is really a story about mindset.
As every inspirational sports instagram quote will tell you, sport is about mentality.
When asked where her upbeat outlook and mental toughness comes from, Gielnik says it was something she needed to learn.
"I was always my harshest critic and put so much pressure and expectation on myself," she said.
"I had to learn to take a step back and just enjoy the game without worrying what others think about me or how I should play."
"The shift came when I just got back to doing what's natural and playing my own game.
"When I got back to the old me, I realised how happy that made me both within and outside of football," she said.
And her mindset extends to beyond just herself, also wanting the best for her team as a whole.
"I think I am just a positive person, towards myself and towards other players. Even if someone plays over me, I genuinely want them to do well, I want that player to feel so good and I want us to win together.
"As much as I love scoring goals, I love setting others up, so they get the glory."
The next time Emily Gielnik pulls on the green and gold jersey, there will be an inscription on the inside that reads 'Never Say Die.' It is fitting for the poster girl for perseverance.
If Gielnik's evolution is any indication, her greatest feats are yet to come.