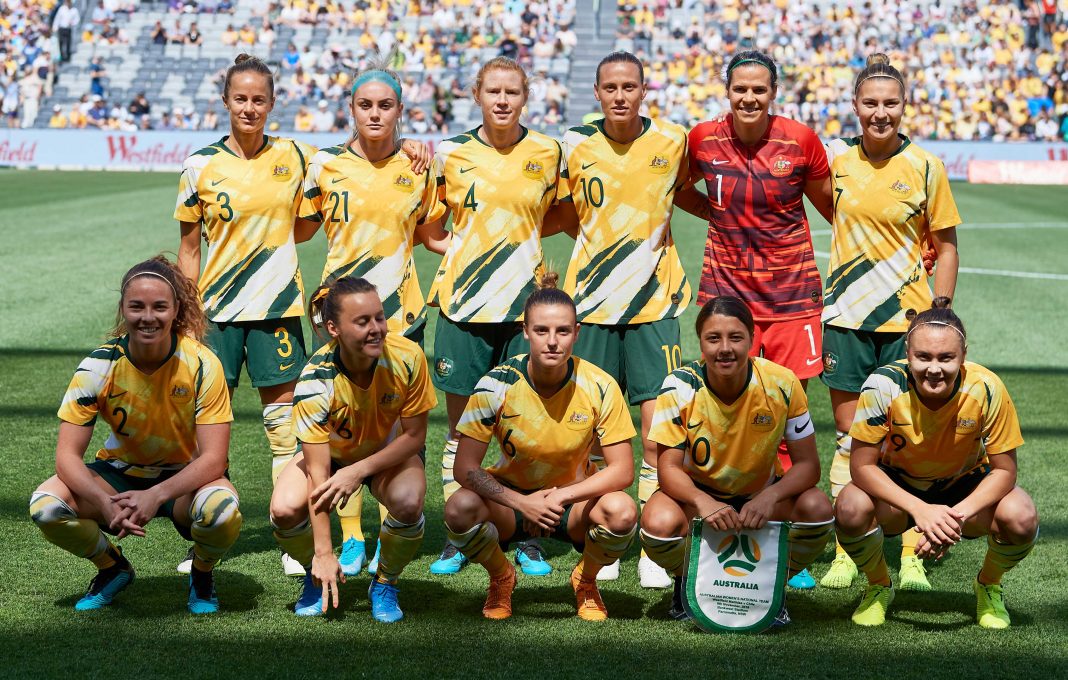 Update Wednesday, January 29th 6:45 pm AEDT.
Following advice from Australia's Chief Medical Officer, tickets for the matches will not be going on sale tomorrow. The updated advice follows confirmation that health experts believe the coronavirus is contagious before people show symptoms, and contacts of any confirmed cases must now be isolated following exposure.
FFA is working with the Australian Government and AFC to explore the ramifications of this advice and how it may affect the staging of the Women's Olympic Football Tournament Qualifiers.
FFA will provide a further update as soon as possible.
---
Football Federation Australia today confirmed the venues and kick-off times for the upcoming Women's 2020 Olympic Football Tournament Qualifiers, to be held in Sydney next week.
The first two matchdays will be played at Campbelltown Stadium on Monday 3 February and Thursday 6 February, with the third matchday to be held at Western Sydney Stadium in Parramatta on Sunday 9 February.
FFA CEO James Johnson thanked stakeholders for working quickly and collaboratively with FFA to accommodate the matches.
"The collaboration between FFA and various stakeholders including the State and Federal Governments, as well as the two venues, over the past forty-eight hours has been fantastic," Johnson said. "All parties have brought a real energy to the discussions to ensure that we could, as efficiently as possible, lock in the matchday details."
"Our staff are continuing to work on the operational and logistical requirements for these fixtures in anticipation of the arrival of the participating nations, however securing the venues and kick-off times was paramount for the planning of the teams and fans," he said.
Next week's qualification tournament will feature hosts Australia, China PR, Chinese Taipei, and Thailand, with the two highest-placed teams in the group progressing to the knock-out round later in February.
Campbelltown City Mayor George Brticevic said the matches being played at Campbelltown Stadium demonstrated the importance and popularity of football within the Macarthur region.
"We're delighted to welcome the Matildas to Campbelltown for these important fixtures and be part of their journey towards Olympic Games qualification," Brticevic said.
"Football in our region has never been stronger as we prepare to host Australia's favourite sporting team in competitive action and get ready to welcome our new A-League team later this year."
Western Sydney Stadium CEO Daryl Kerry said the venue was looking forward to hosting the Matildas again.
"It's fantastic to have the Matildas back in Sydney for such an exciting Olympic Qualification event," Kerry said.
"I'd like to acknowledge Venues NSW and the NSW Government for embracing the opportunity to make the Stadium available for such a major event at short notice."
"When the Matildas were here in November they set a new record crowd of 20,029 for a standalone international women's football game in Australia and I'm sure the people of NSW will turn out in force to support their bid for Tokyo 2020."
Women's Olympic Football Tournament Qualifiers – Group B
Matchday 1 – Monday, 3 February 2020 – Campbelltown Stadium, Leumeah
China PR v Thailand – 4.30pm AEDT
Australia v Chinese Taipei – 7.30pm AEDT
Matchday 2 – Thursday, 6 February 2020 – Campbelltown Stadium, Leumeah
Chinese Taipei v China PR – 4.30pm AEDT
Thailand v Australia – 7.30pm AEDT
Matchday 3 – Sunday, 9 February 2020 – Western Sydney Stadium, Parramatta
Thailand v Chinese Taipei – 3.10pm AEDT
Australia v China PR – 6.10pm AEDT
All matches will be broadcast live on FOX SPORTS, Kayo Sports, and the My Football Live App, and delayed on ABC TV; ticket sales will open at 11am AEDT on Thursday 30 January via matildas.com.au.