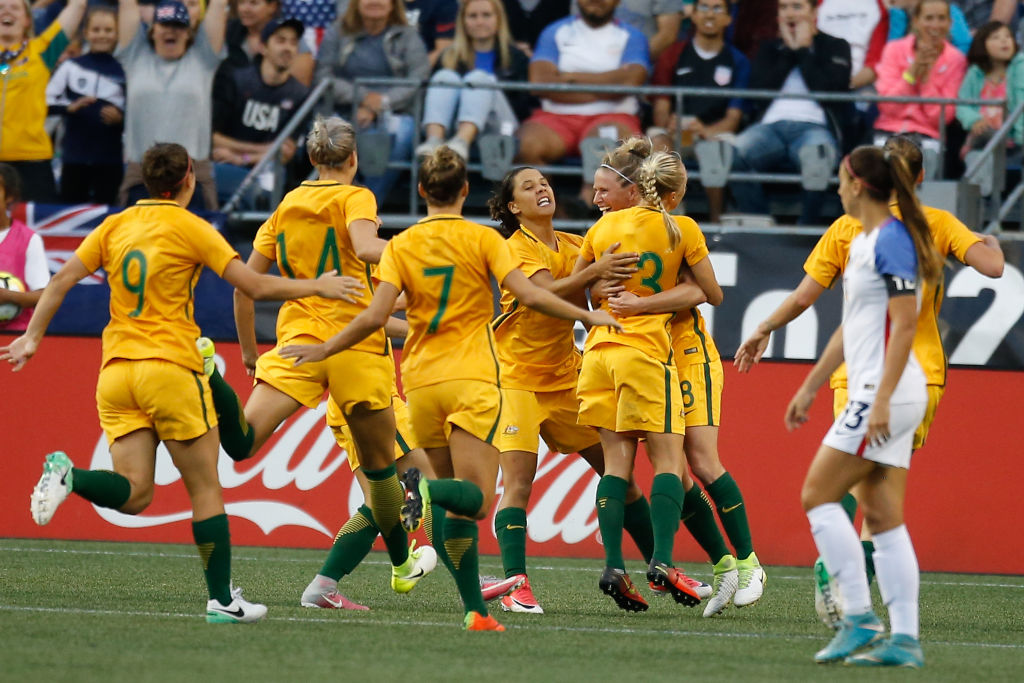 Football Federation Australia today announced the Matildas will play home and away matches against reigning World Champions the United States, to be played over the next two years.
Australia will play the United States at Rio Tinto Stadium in Sandy, Utah – home of NWSL team Utah Royals – on Friday 10 April 2020, before taking on Canada at BC Place in Vancouver four days later.
The United States will then tour Australia for a two-match series in November 2021.
FFA CEO James Johnson said FFA was excited to confirm the fixtures against the four-time World Champions, and expected the series will smash attendance records for Matildas matches in Australia.
"This really is an exciting announcement for football fans in Australia," Johnson said. "The Westfield Matildas have developed a great rivalry with the USA and to be able to face them three times before the end of next year is a serious boost to the game in this country."
"Last November we had a record crowd of 20,029 at Bankwest Stadium in Parramatta to see the Westfield Matildas defeat Chile, and we fully anticipate that record to be surpassed in the games against the United States next year," he said.
Matildas manager Ante Miličić said that the matches will provide exactly the kind of test that the side needs as they work towards a potential Olympic tournament in Tokyo.
"It is important we focus on the job we have to do to qualify for Tokyo 2020, however should we be successful in our aim to reach the Olympics playing the USA, as well as Canada, this April will form a key part of our preparations," Miličić said.
"Securing two matches in Australia against the USA next year is also a major milestone for football in Australia and will provide our players with strong opposition as they embark on the next AFC Women's Asian Cup and FIFA Women's World Cup cycle."
The matches will be the first time the USWNT have played in Australia since the side's silver-medal-winning display at the Sydney 2000 Olympics, with the two sides having played pre-tournament friendlies that year in Adelaide and Newcastle, and three games in 1997 in Melbourne, Bathurst, and Canberra.