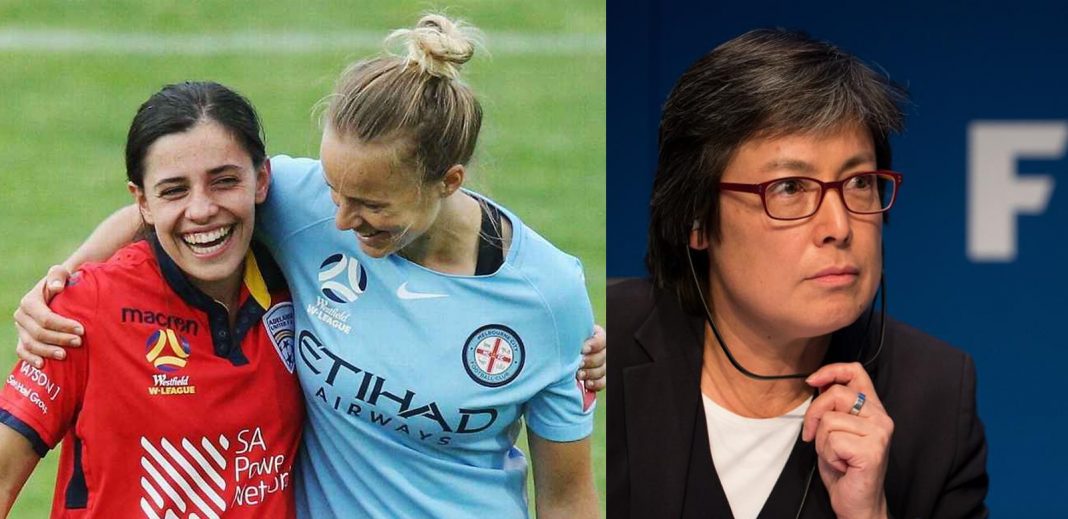 The first Matildas have joined Common Goal as the movement reaches 100 players.
Spanish league champion Alex Chidiac and World Cup midfielder Aivi Luik become the first Australian women players, as Common Goal reaches gender parity for the first time.
Alex Chidiac and Aivi Luik have become the first Australian women to pledge 1% of their salaries to Common Goal. Chidiac has just become Spanish league champion with Atletico de Madrid, while Levante midfielder Luik is part of the Australia FIFA Women's World Cup squad due to take on Brazil, Italy and Jamaica this summer.
With the addition of the 20 year-old striker Chidiac, and midfielder Luik, 34, Common Goal has now reached 100 players. Plus for the first time, the membership of the collective movement has reached gender parity – with exactly 50 male and 50 female players. Since launching 20 months ago with a single player, Juan Mata, Common Goal has so far generated US$1.4 million for football charities empowering youth around the world.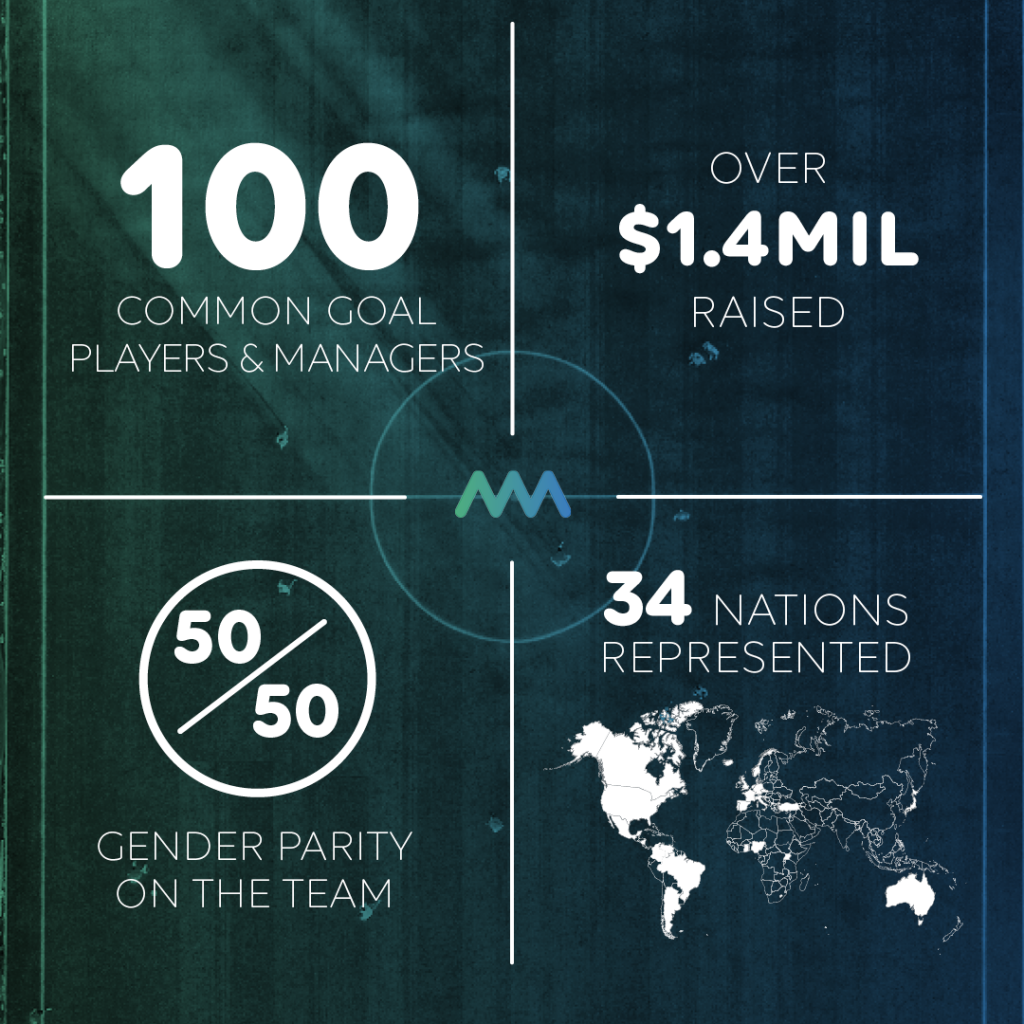 Chidiac and Luik join fellow Australian, former Sydney FC captain Alex Brosque, who became part of the Common Goal team in October 2017 and has represented the Australian men's national team more than 20 times. Another Common Goal connection to Australia is Moya Dodd, Chair of the Common Goal Management Committee. Dodd, a lawyer, is the former Vice-Captain of the Australian National Team and was one of the first women on FIFA's Executive Committee (2013-2016).
Chidiac and Luik join a growing number of leading female players in Common Goal, including Chidiac's club teammates, Olga Garcia and Esther Gonazalez of Atlético de Madrid and Spain, and Luik's Levante colleague, Claudia Zornoza. The first female players to join the movement were US World Champions Megan Rapinoe and Alex Morgan. Last week, Canadian legend Christine Sinclair and 14 of her international teammates joined the movement. Despite the huge disparity in earnings, female players now make up 50% of the membership of the Common Goal movement, many of whom, like Luik, will be taking part in this summer's World Cup. This latest first for Common Goal means that 5 teams at the Women's World Cup have Common Goal players in their squad, with more female players expected to join soon.
Before joining Levante in Spain, Luik has enjoyed an incredible career playing across the globe for teams in USA, Australia, Denmark, England, Sweden, Norway and Iceland. She has 21 caps for Australia, winning the Women's Asian Cup in 2010.
"As I head to France with Australia this summer, it's fantastic to be able to join another team in global soccer, Common Goal, and unite behind the shared goal of creating positive impact through the sport," said Luik. "Just as I have experienced the growth of the women's game during my career, I want to to be part of this innovative movement that is tackling social challenges through the power of the sport we all love, regardless of our gender or how much we earn."
At just 20 years of age, Chidiac is one of the rising stars of Australian football. She has 15 senior caps for Australia and has just signed a two year contract extension with Spain's women's league champions, Atlético de Madrid.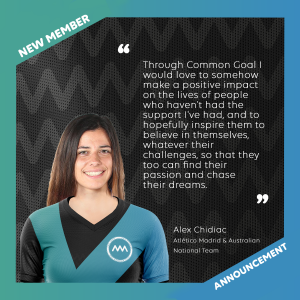 Chidiac said: "I feel so privileged in finding my passion early in life. This was possible because of the love, belief and support that I received from my family and my football community back home in Australia. Through Common Goal I would love to somehow make a positive impact on the lives of people who haven't had the support I've had, and to hopefully inspire them to believe in themselves, whatever their challenges, so that they too can find their passion and chase their dreams."
Common Goal co-founder Juan Mata says, "When I became the first player to make the Common Goal pledge 20 months [ago] I hoped that this would spread through the player community. To welcome our first two Australian women to the team is a great pleasure and shows the global reach of this sport. But I'm especially happy as Aivi and Alex are the 99th and 100th player to join this incredible team and we have now reached a complete gender balance between female and male members in Common Goal."
Dodd said: "I'm delighted to see more Australians, and especially our Matildas, joining Common Goal. We are a nation that believes in the power of sport, so it's a perfect fit for Aivi and Alex to be part of a player movement that supports football programs as a tool for social change. At a time when women's football is on the rise in Australia, this shows how much our game means beyond the pitch, and beyond our shores.
"The gender balance of the Common Goal team is remarkable. Our women players are committed to playing their part despite the enormous pay gap they face in football. And our male players are very active in supporting football programs with gender equality at their heart. This solidarity towards our common goal is our hope for a better, fairer world."
ABOUT COMMON GOAL
Common Goal is a global movement in which the football community pledges a minimum of 1% of its earnings to football for good organisations that use the game to advance the Global Goals. Common Goal is the creation of streetfootballworld, the international leader in football for good. Over the past 15 years, the organisation has assembled a global network of more than 120 football-based organisations that use football as a tool to tackle social issues ranging from gender equality in India to peacebuilding in Colombia to refugee integration in Germany.
streetfootballworld supports Common Goal's members by aligning their donations with social initiatives that generate the greatest impact around the world.