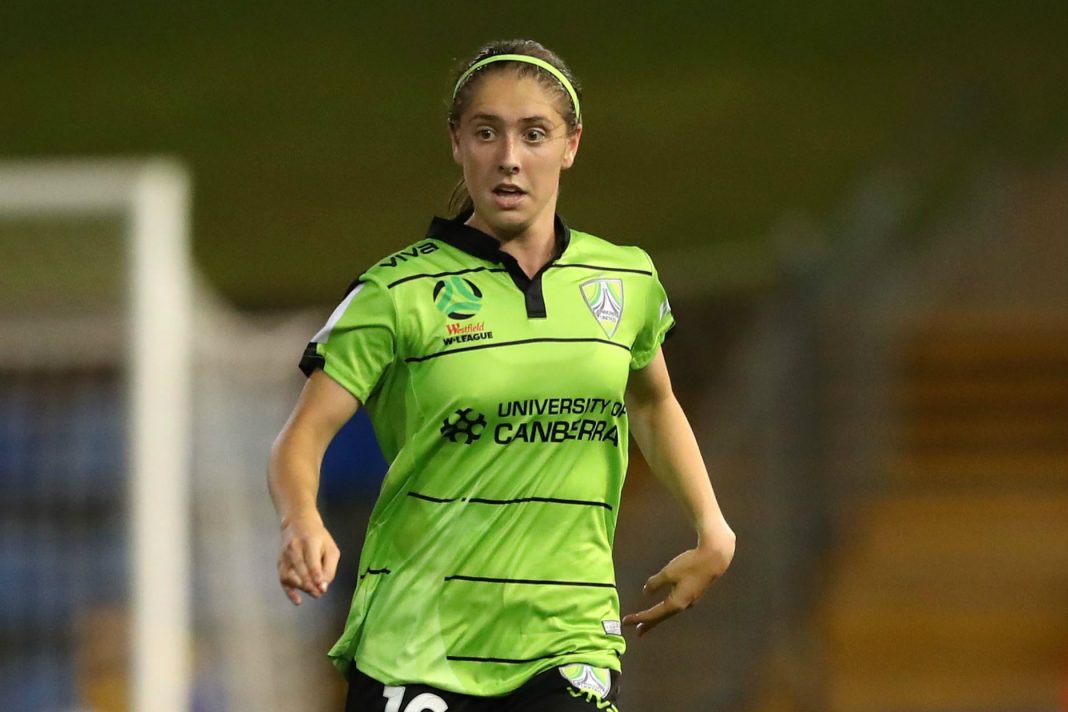 Canberra United's Karly Roestbakken has replaced Laura Alleway in the Matildas squad for the World Cup after the Melbourne Victory defender was ruled out due to injury.
Roestbakken, who has played with Canberra United for the last three seasons, joined the squad two days ago on standby. The 18 year old has previously played for the Junior Matildas, and was also a member of the Young Matildas squad which qualified for this October's AFC Under-19 Championship.
Matildas Head Coach Ante Milicic expressed his sympathy for Alleway, who had multiple scans on her injured foot in the buildup to the World Cup.
"This is an unfortunate situation for Laura and as a group we feel for her. We have given her every opportunity to return to full fitness ahead of the tournament, but with our first match now just days away we needed to make a call, which has provided Karly with a fantastic opportunity."
Matildas upcoming fixtures
Australia v Italy (World Cup Group C)
Venue: Stade du Hainaut, Valenciennes, France
Date: Saturday June 9
Kickoff: 1:00pm (local), 9:00pm (AEST)
Broadcast: Live in Australia on SBS TV & Optus Sport
Australia v Brazil (World Cup Group C)
Venue: Stade de la Mosson, Montpellier, France
Date: Thursday June 13
Kickoff: 6:00pm (local), 2:00am Friday June 14 (AEST)
Broadcast: Live in Australia on SBS TV & Optus Sport
Jamaica v Australia (World Cup Group C)
Venue: Stade des Alpes, Grenoble, France
Date: Tuesday June 18
Kickoff: 9:00pm (local), 5:00am Wednesday June 19 (AEST)
Broadcast: Live in Australia on SBS TV & Optus Sport