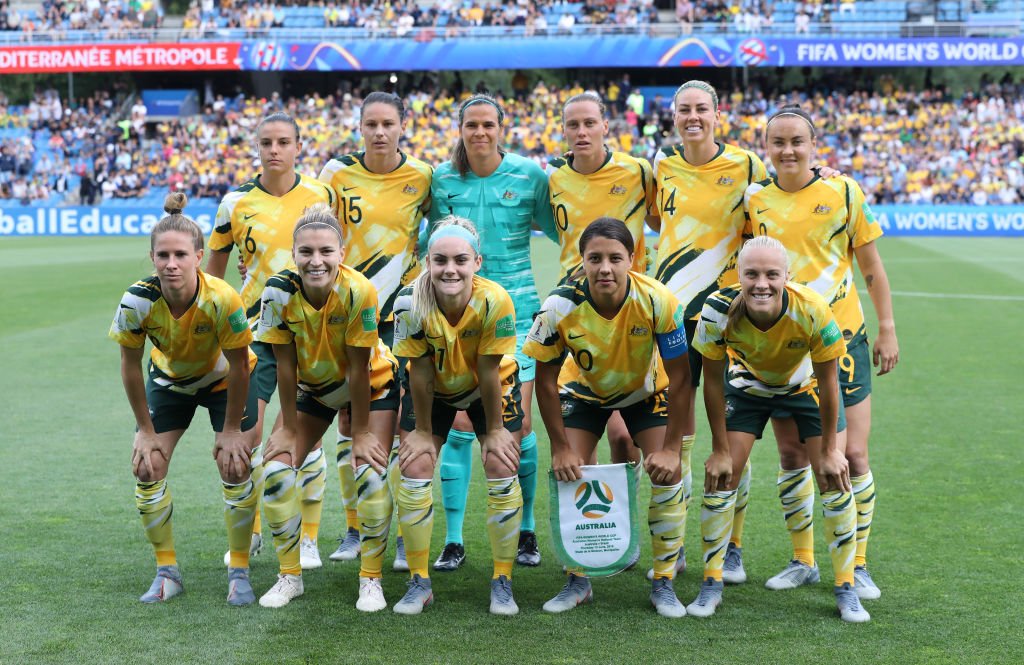 The Matildas are set to play Chile on November 9 and 12, with Bankwest Stadium in Sydney and Coopers Stadium in Adelaide announced as the venues for their first matches in Australia since the 2019 World Cup.
Matildas head coach Ante Milicic is delighted to have secured two valuable fixtures which serve as preparation for the 2020 Olympic Games qualifiers, and praised Chile for their performance at this year's World Cup.
"Chile performed admirably in a difficult group at this year's FIFA Women's World Cup in France and will provide a strong challenge for us as we seek to develop as a unit leading up to our Tokyo 2020 Olympic Qualifiers which commence in February next year."
This means the Matildas will be the first Australian national team to play at Bankwest Stadium. Football Federation Australia Chief Executive David Gallop expects many international fixtures to be played at the new venue in the future.
"We are sure that this will be the first of many successful national team matches that Bankwest Stadium will play host to over the coming months and years," Gallop said.
The Matildas have not played in Adelaide since the 2006 Asian Cup Final. Milicic stated that the squad and staff are looking forward to playing an international match in the South Australian capital.
"In my time as Head Coach of the Westfield Matildas we have played fixtures in New South Wales, Queensland, and Victoria, so it is great that our team will now have the opportunity to play in front of passionate fans in South Australia," he said.
Gallop expressed his happiness at the return of the Matildas to Adelaide.
"The Matildas belong to the people of Australia, so it is fantastic that we have been able to take this match to Adelaide as we continue to work on our bid to host the Women's World Cup in Australia in 2023."
Meanwhile, South Australia Premier Steven Marshall spoke of the positive effect that the Matildas are having on younger fans.
"This team is inspiring young women around the nation, and it's fantastic that we'll have another opportunity to see some world-class football right here in our state."
Tickets go on sale to the Football Family on Tuesday 3 September, and to the general public on Thursday 5 September – further details are available at www.matildas.com.au.
The games will also be broadcast live in Australia on FOX Sports, Kayo Sports and the My Football Live app.
Fixture Details
Matildas v Chile
3:00pm, Saturday, 9 November 2019 (local time)
Bankwest Stadium, Sydney
Matildas v Chile
7:00pm, Tuesday, 12 November 2019 (local time)
Coopers Stadium, Adelaide