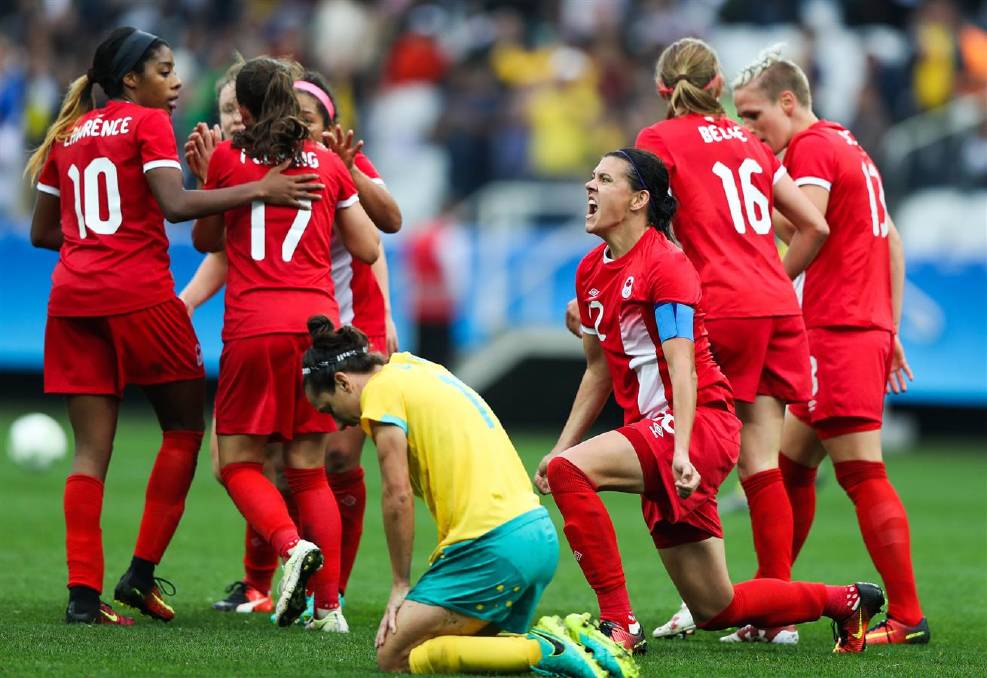 Football Federation Australia (FFA) have announced that the Matildas will head to Vancouver in April to face 2016 Olympic bronze medalists Canada. The game will be played at BC Place on Tuesday 14 April (Wednesday 15 April AEST).
This match will be the 17th time that Australia have played Canada in an 'A' International, and the first time since Canada defeated the Matildas 2-0 in the Group Stage of the 2016 Olympic Tournament.
It has also been announced that Canada will travel to Australia next year to play two more fixtures which will be held before the end of November 2021.
Matildas Head Coach Ante Milicic is relishing the prospect of playing Canada, and said "The game in April will be an important test for the team, and form a crucial part of our preparations for the Tokyo Olympic Games, should we get through the forthcoming qualification process.
"Canada is a real powerhouse in the women's game. After defeating Australia in our opening match of the 2016 Rio Olympics, they went on to claim their second straight bronze medal.
"The quality of the Canadian team should not be under-estimated, it will be a fiercely fought series of matches and fans can look forward to two good matchups here in Australia next year."
James Johnson, Chief Executive of FFA, spoke of his joy at being able to arrange these matches with Canada Soccer.
"FFA is delighted to have secured these three matches against such a strong and formidable opponent. Canada is currently ranked eighth in the world, and with the Matildas seventh, we can look forward to three great games.
"Canada hosted a very successful FIFA Women's World Cup in 2015, and I know many of our Matildas will relish the thought of heading back to Canada, and to playing in a superb stadium that hosted a classic final between USA and Japan.
"The last time we played Canada here in Australia was back in 2008 at Sydney Football Stadium, so I'm sure Australian football fans are looking forward to their return."
Canada v Australia
Date: Tuesday 14 April (Wednesday 15 April AEST)
Venue: BC Place, Vancouver, Canada
Kickoff: 7:30pm (local), 12:30pm (Wednesday AEST)
Broadcast & ticketing information to be advised