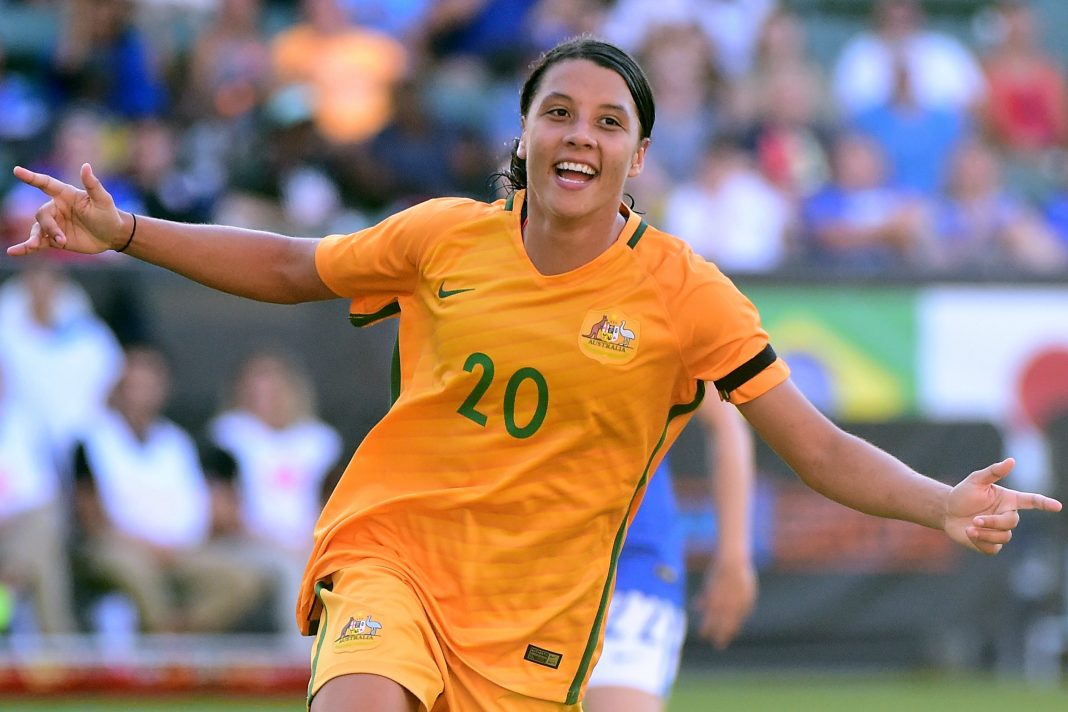 With the FIFA Women's World Cup only a few months away, we decided to take a look at each position on the field in depth and discuss the various player options available for the Matildas.
While there are some certainties, other spots on the field are up for grabs for anybody who can make their mark before June.
CURRENT POOL
For the Matildas centre forward no one can go past Sam Kerr. Her form and credentials speak for themselves. There is no doubt the captain is first pick at centre forward.
For a matter of depth, our other centre forward in the Cup of Nations was Caitlin Foord. Given the competition for the wide forward position, Foord being an option to play more centrally, providing cover for Kerr, is a simple solution to changing things up during a match. The Cup of Nations squad didn't consist of any other out and out centre forwards, most being more comfortable and better utilised on the flank.
When fit, Kyah Simon is a player who is best deployed at centre forward. Questions need to be raised over her fitness and form. If fully fit, with games under her belt and showing some of the deadly form in front of goal that she can provide, Simon is an excellent option to change things up and comes with a wealth of World Cup experience. However her form over recent years has been hindered by injuries and difficult to come by. It's going to take a big call from Milicic whether or not to include her in the World Cup squad.
OUTSIDERS
A player who found a good patch of goalscoring form in the W-League, and loves playing on the last line of defence is Allira Toby. Already on Milicic's radar having trained with the Matildas squad in Brisbane, she's got to go down as an outsider. Being able to find the back of the net is a knack Toby seems to have discovered.
To have this type of player come off the bench in an important match could be a winner. Her lack of experience at international level could be a hindrance, as it's unclear her form will smoothly transition to the international stage.
Cortnee Vine is an outside shot here. With limited experience at the Newcastle Jets as a centre forward, she does provide something different and unconventional to the position. Vine could be a versatile option here.
Other outsiders are players who have been in the Matildas squad past, but haven't quite found the form in the last few months to really warrant a proper looking. Leena Khamis struggled all season as centre forward.
While Michelle Heyman struggled to find the back of the net this season in Adelaide United, rather transitioned more into a number ten role to become a supplier. Neither are serious contenders to get back into the Matildas squad right now.
Given the depth of forwards who can play out wide, that Kerr has made a home at the number nine position and Foord seems to be next in line, it's probably not the worst thing to not have many other out and out centre forwards raring to make it into the squad.
Although having a goal hanger like Toby in the squad could be fun, right Milicic?