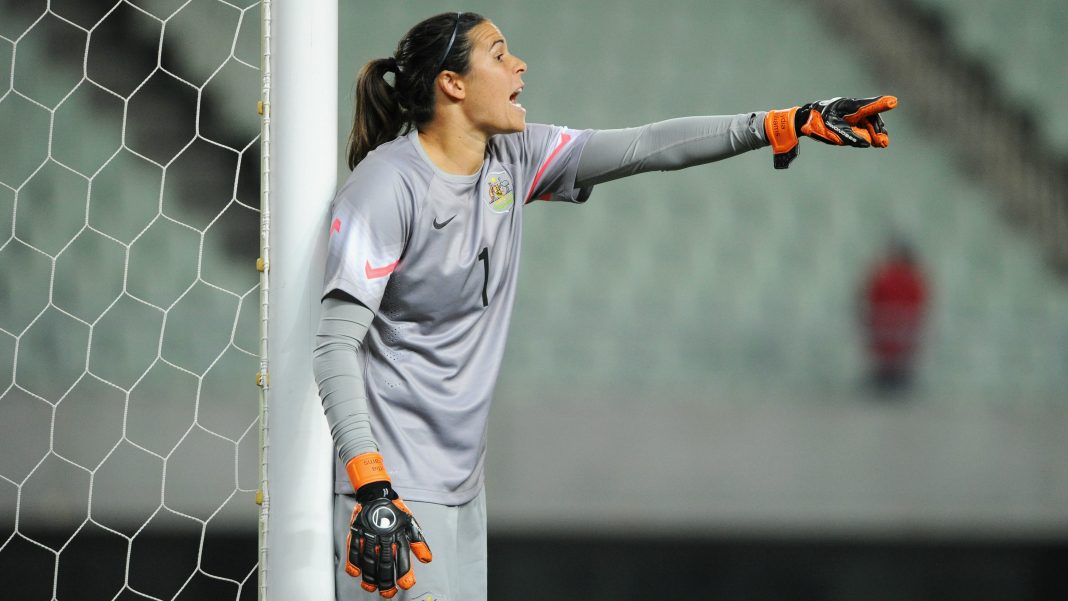 With the FIFA Women's World Cup only a few months away, we decided to take a look at each position on the field in depth and discuss the various player options available for the Matildas.
While there are some certainties, other spots on the field are up for grabs for anybody who can make their mark before June.
CURRENT POOL
Lydia Williams
Lydia Williams is undoubtedly one of our finest-ever keepers. Experience for goalkeepers is priceless and Williams comes with buckets of it, touring as part of the Matildas squad as far back as the 2007 Women's World Cup. She's consistently held down the number one jersey for more than five years, and her performances in a Matildas jersey speak for themselves – plus her spider-like arms can reach the balls aiming for the cobwebs.
Mackenzie Arnold
Along with Williams, Mackenzie Arnold is also a shoe-in for the World Cup squad. Williams' more-than-able deputy since the 2016 Olympics, Arnold is no doubt still growing in her game, but has earned her position with consistent performances for Brisbane Roar the last few seasons. When given the confidence to do so, Arnold can marshal a defence better than most goalkeepers around.
THE OUTSIDERS
Where it really heats up is for the third spot. This W-League season was stellar for goalkeepers, all proving their worth in gold. Among the players wanting to nab the third spot is a talented bunch of Eliza Campbell, Sarah Willacy and Casey Dumont. The trio of goalkeepers all bring something different to the table. Jada Whyman deserves a mention, but due to injury and the competition, she's not a contender this time round.
Sarah Willacy
Willacy is an excellent shot stopper, with her 51 saves across 12 games for Adelaide United putting her equal-second in the W-League this season. Her ability to deal with crosses may see her miss out on opportunities at international level, but her recent form throws her into contention. Considering Willacy will likely struggle to gain the top spot in the future due to her height, she'll remain an outside chance.
Casey Dumont
Dumont is easily the most experienced of the trio, having been part of the victorious Matildas squad at the 2010 Women's Asian Cup. She can come up with some big saves but at times is vulnerable to the odd "how did that happen" mistake, especially when coming off her line.
Unfortunately for the Melbourne Victory keeper, the third spot is unlikely to get game time so would be a valuable experience to a youngster. Given her contemporaries fit that bill more so, Dumont may likely be pipped to the post for a spot in the current squad.
Eliza Campbell
In the air Campbell has been solid all season, with her average of one clearing punch per game putting her well above other W-League goalkeepers. Tack on she is very good at the long ball out to feed Sam Kerr directly through on goal, and things are looking promising.
Would inexperience be a problem? And would she be able to play out from the back the way the Matildas often do? Still to be seen. However Campbell was the choice for that coveted third keeper position during the Cup of Nations. She's the likely option to stick with.
In addition, the ability to have a goalkeeper who can provide assists to Kerr could be invaluable to change a match up if Milicic is game enough to put her on.