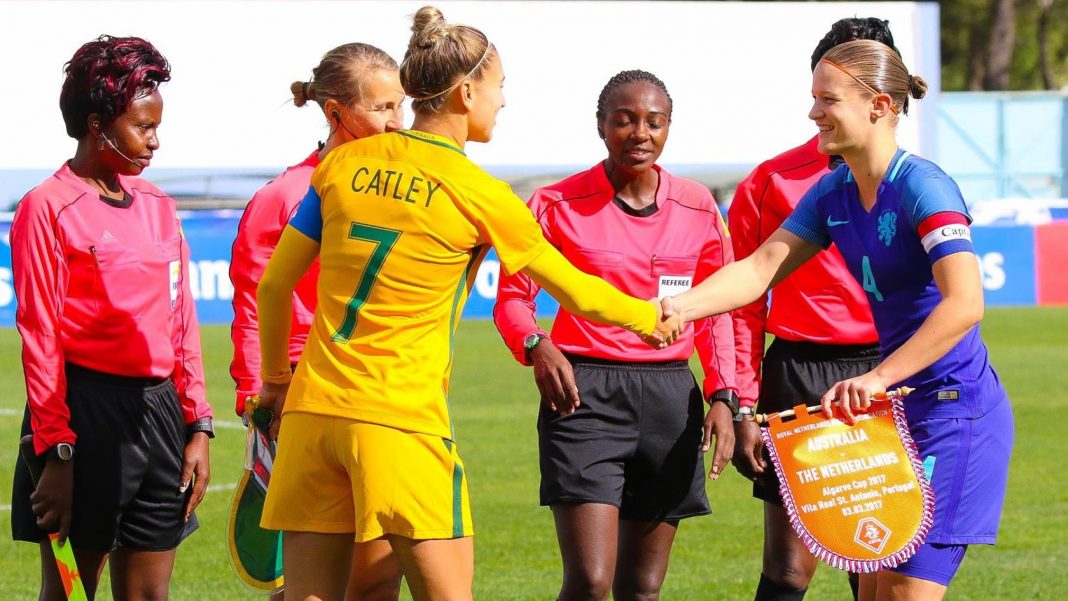 Australia will complete their preparations for the 2019 FIFA Women's World Cup with a final international friendly match against the current European Women's Champions, the Netherlands.
Football Federation Australia (FFA) has confirmed today that the Matildas will face off against the European powerhouse at Philips Stadium in Eindhoven, Netherlands on Saturday, 1 June 2019, once their pre-World Cup preparations have wrapped up in Antalya, Turkey.
This will serve as an important test for both teams ahead of their opening matches of the Women's World Cup, with the Matildas coming up against Italy on June 9 while the Netherlands face New Zealand on June 11.
The match will be broadcast live on FOX Sports.
Meeting the world's eighth-ranked team will be another big test for Matildas head coach Ante Milicic after Australia suffered a 5-3 loss to the current world champions USA last Friday.
Milicic will be looking to use the match as another chance to fine-tune the squad ahead of Australia's World Cup campaign.
"We believe that this match against the Netherlands will come at a perfect time for our team," Milicic said.
"We will have completed our ten-day training camp in Turkey where the focus will be on embedding our style of play and tactical principles.
"With this match against a strong opponent coming a week before our first game in France, we will be able to get a good gauge of what aspects of our approach need to be fine-tuned prior to the start of the Women's World Cup."
The Matildas have won their last two outings against the Netherlands, during the 2015 Cyprus Cup (winning 2-1) and at the 2017 Algarve Cup, where an Emily Gielnik brace and an Alanna Kennedy header were enough to see off the Dutch 3-2.
At that point, the Matildas were ranked sixth while the Netherlands were 12th, compared to today's sixth and seventh respectively.
The Matildas will head into a pre-World Cup camp on 19 May 2019 in Turkey.
---
MATCH DETAILS
Netherlands v Australia
Date: Saturday, 1 June 2019
Venue: Philips Stadium, Eindhoven, Netherlands
Kick-off: 6:15pm (local); 2:15am – Sunday 2 June 2019 (AEDT)
Broadcast: Live in Australia on FOX SPORTS
Last 4 meetings
04/03/17 Australia 3 – 2 Netherlands (Algarve Cup)
05/03/15 Netherlands 0 – 1 Australia (Cyprus Cup)
05/03/14 Netherlands 2 – 2 Australia (Cyprus Cup)
30/06/13 Netherlands 3 – 1 Australia (Friendly)