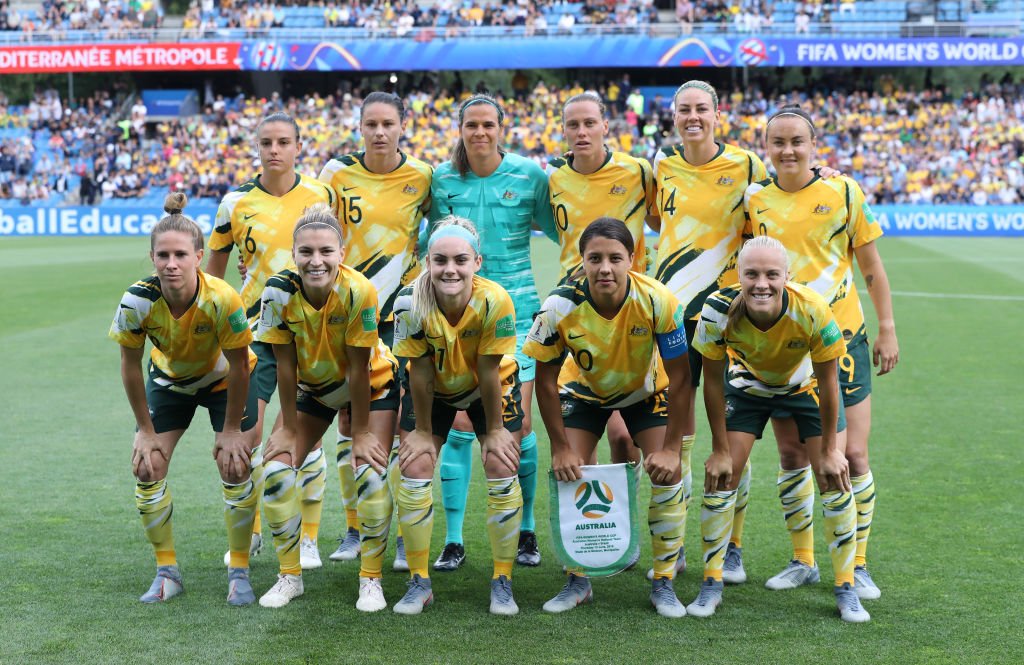 In preparation for their upcoming friendlies against Chile in November, the Matildas will meet in Sydney in early October for their first training camp after the completion of the 2019 FIFA Women's World Cup.
12 of the 23 players who travelled to France have been recalled for the camp, along with several other players looking to return to the Matildas or crack into the team for the first time.
"This camp will provide a great chance for numerous players on our radar to impress leading up to our November friendly series against Chile in Parramatta and Adelaide," head coach Ante Milicic said.
"As we look ahead to next year's Tokyo 2020 Olympic qualifiers, and beyond that to the new AFC Women's Asian Cup and FIFA Women's World Cup cycle, it is important that we build more depth in the Matildas' playing ranks, and this camp will provide a good starting point for that.
"Some players are missing from this camp, and there are a variety of reasons for that including individual loads, injuries, and personal circumstances, however we will be selecting what we believe will be our strongest possible squad for November's matches against Chile in Australia."
The Westfield Matildas will play Chile on Saturday November 9 at Bankwest Stadium in Parramatta, before meeting the South Americans at Coopers Stadium in Adelaide again on Tuesday November 12.
Squad:
| | |
| --- | --- |
| | Club, Country |
| Mackenzie ARNOLD (Gk) | Chicago Red Stars, United States of America |
| Ellie CARPENTER | Portland Thorns, United States of America |
| Emma CHECKER | Melbourne City FC, Australia |
| Alex CHIDIAC | Atletico Madrid, Spain |
| Kyra COONEY-CROSS | Future Matildas, Australia |
| Caitlin FOORD | Portland Thorns, United States of America |
| Jacynta GALABADAARACHCHI | West Ham United, England |
| Katrina GORRY | Brisbane Roar FC, Australia |
| Annie GROVE (Gk) | Future Matildas, Australia |
| Amy HARRISON | Washington Spirit, United States of America |
| Elise KELLOND-KNIGHT | Washington Spirit, United States of America |
| Alanna KENNEDY | Orlando Pride, United States of America |
| Chloe LOGARZO | Washington Spirit, United States of America |
| Rachel LOWE | UCLA, United States of America |
| Jen MCCORMICK | Fulham United, Australia |
| Teagan MICAH (Gk) | UCLA, United States of America |
| Courtney NEVIN | Future Matildas, Australia |
| Hayley RASO | Portland Thorns, United States of America |
| Karly ROESTBAKKEN | Future Matildas, Australia |
| Kyah SIMON | Houston Dash, United States of America |
| Tameka YALLOP | Klepp IL, Norway |
Upcoming Matches
Westfield Matildas v Chile
Date: Saturday, 9 November 2019
Venue: Bankwest Stadium, Parramatta
Kick-off: 3.00pm (AEDT)
Tickets: Tickets on sale now via matildas.com.au
Broadcast: Live in Australia on FOX SPORTS, Kayo Sports, and via the My Football Live App, Live, Fast, and Data Free for Telstra mobile customers
Westfield Matildas v Chile
Date: Tuesday, 12 November 2019
Venue: Coopers Stadium, Adelaide
Kick-off: 7.00pm (ACDT); 7.30pm (AEDT)
Tickets: Tickets on sale now via matildas.com.au
Broadcast: Live in Australia on FOX SPORTS, Kayo Sports, and via the My Football Live App, Live, Fast, and Data Free for Telstra mobile customers