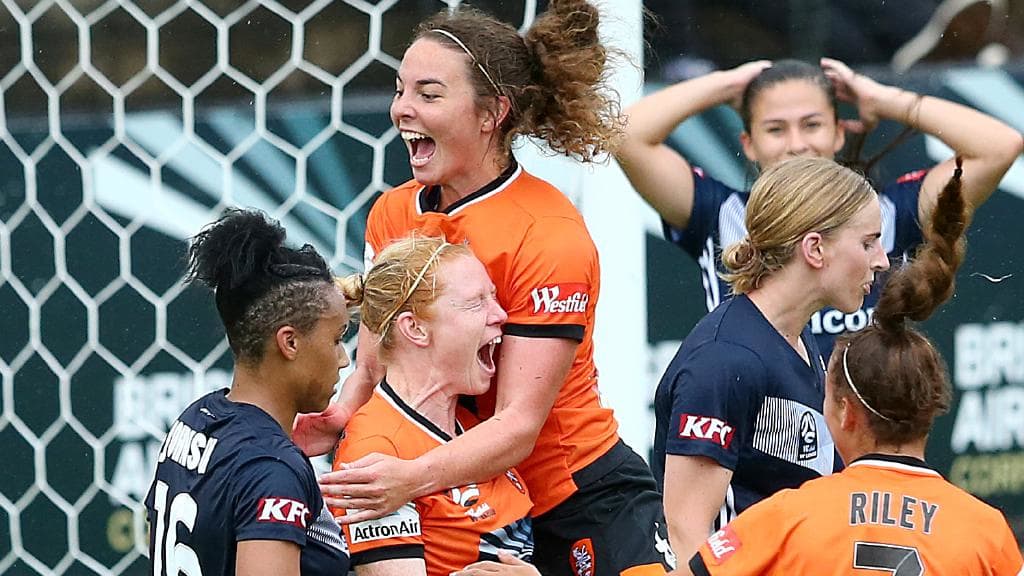 For dual-code athlete Jenna McCormick, there's no doubt she's seen success on both the football and AFLW fields recently.
After a breakout season with the Brisbane Roar, McCormick backed up to win a Premiership with Adelaide Crows, despite the overlapping seasons. Having juggled the two codes since the inception of the AFLW in 2017, the conflicting schedule is nothing new. However, McCormick is hoping to open up more doors for herself with her decision to go on the Crows inactive list for 2020, allowing her to focus purely on football for the next 18 months.
"It was a really easy decision for me, it was clear what I wanted."
The defender insists on the need to go back to the beginning, where, three months out from the W-League season, she told the Crows that football was off the table for this season.
"I don't want to say I hated soccer, but I really, really didn't like it. And I just wasn't enjoying myself… So it kind of just put a bit of a dampener on me and my love for the sport, which sucked," she said.
The last 12 months, however, has been a complete 180 for McCormick. After difficult spells internationally in Norway as well as in Australia with wooden spooner's Adelaide United, Brisbane Roar offered McCormick a lifeline, drawing her back to the game.
Initially planning to play only half a season, McCormick went on to miss just one match for her club.
"It was a bit of a blessing that I took a chance on Brisbane… I had a new lease on the sport and I was loving it again."
"Being with really, really great players… all those great players, it makes you play better," McCormick explains while listing a line up of her Roar teammates including Matildas players, Clare Polkinghorne and MacKenzie Arnold.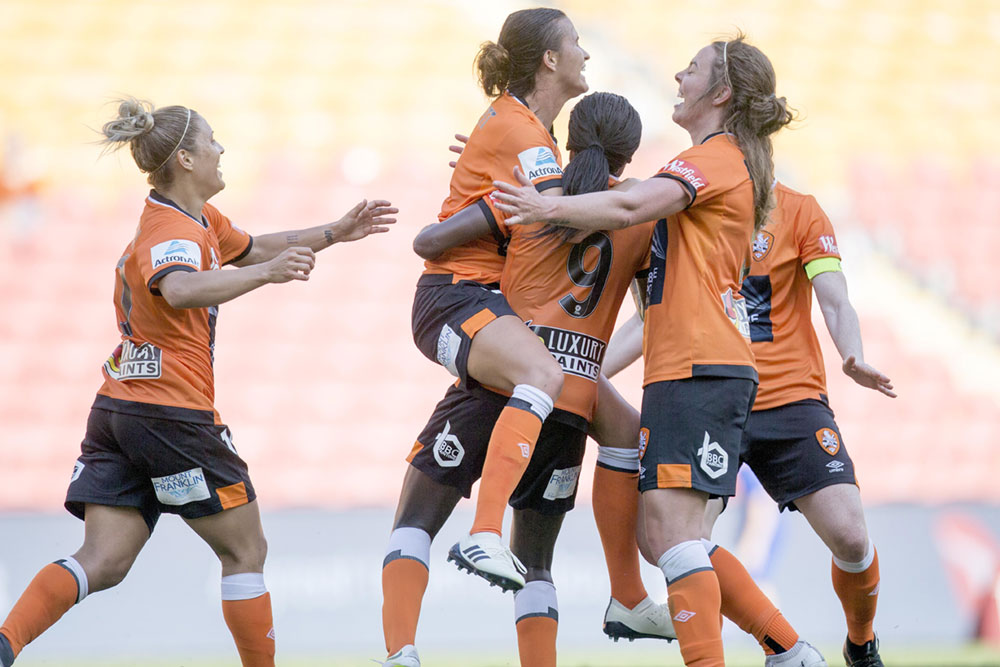 "For the first time in my life I've been so clear on what I wanted and really just passionate about wanting to get it. So it's why I decided to stay and play on [for Brisbane Roar]."
From the outside, it may appear a situation of being torn between duties during this past summer of football and AFLW. However, for McCormick, it was always a clear choice.
"I signed up to play footy again last year because I love the sport and didn't have this goal," says McCormick.
"I didn't have the clarity of where I wanted to be in soccer in my head when I made the decision.
"I tried to put out to the world that if I did get an opportunity following this W-League season, I would drop everything to go and make the most of it. And my footy club was very, very supportive of that."
Much like her form has made a statement on the pitch this season, not playing for the Crows in 2020 is making another statement.
"Fully committing to soccer says to everyone, you know, a hundred percent, that's what I want to do."
https://www.instagram.com/p/BwbchO8lz5z/
Walking away from a Premiership winning team is never easy. Particularly after playing in front of a 53,000 strong crowd at the iconic Adelaide Oval. However, the experience left a broader impact on McCormick as well.
"It was really, really just out of this world unreal sort of feeling."
"It's such a huge statement for the sport and also to women's sport in general. I think that anybody who's still on the hate bandwagon and still doesn't think we're worthy of money, television deals, sponsorship, crowds or big stages is just getting left behind because we're all here to stay."
Whilst a contract in Sweden is in sight, McCormick is remaining sharp for whatever may happen, playing in South Australia's NPLW with Fulham United and training with boys.
"You never know what will happen leading up to the World Cup. So I mean, I'm realistic. I know that there's minimal sort of chances, but at the same time… I'll just do what I can to make sure that I'm prepared if that scenario sort of arises," McCormick admits.
McCormick's name is one in the fray for a potential Matildas berth following a season of commanding displays at centre-back for Brisbane Roar.
"My name's never been thrown around amongst this calibre of players in this group."
"But I'm not satisfied. I want to get to the point where I am in that squad. I'm not just a name getting thrown around. So that's the next thing for me."
On the decision to press pause on her AFLW career, McCormick is philosophical on what the new chapter holds.
"In the end, whatever is meant to be, will be and whatever path I'm meant to be on… I'll be honest."