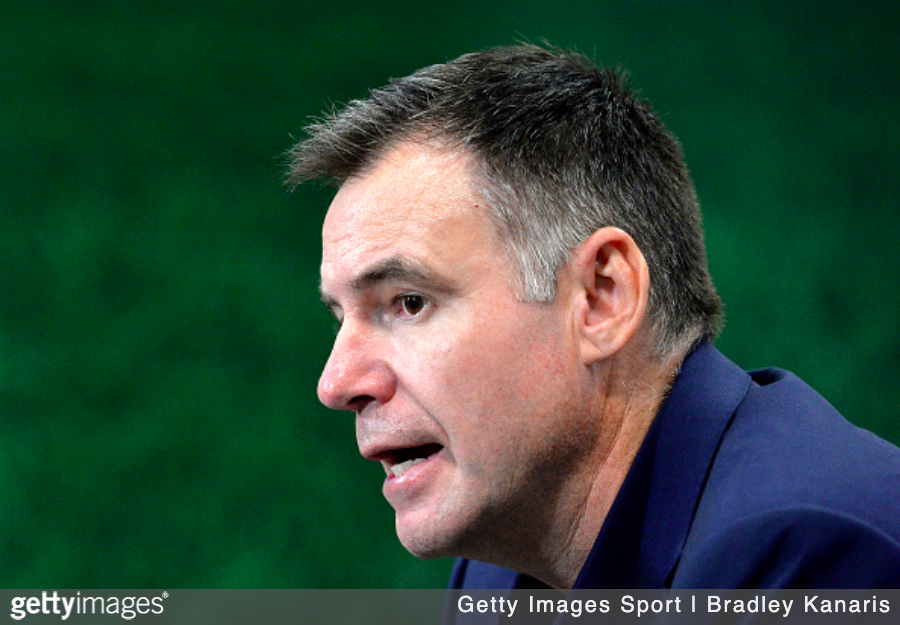 On Friday, Ante Milicic agreed to a one-year contract extension that will see him remain as Matildas Head coach until the end of Australia's 2020 Olympic Games campaign.
Milicic first took charge of the Matildas for the Cup of Nations tournament held in February. He will lead Australia at the 2020 Olympic Games qualifiers, scheduled for early next year.
If successful during the qualifiers, he will coach the Matildas at the 12-team tournament in Japan, which is set to commence in July 2020.
"There is no greater privilege than leading an Australian National Team so I am honoured to serve the Westfield Matildas for a further 12 months," Milicic said.
"The continuity this will foster can only benefit the belief and preparation leading into the Women's World Cup campaign in France, but more importantly I think it demonstrates the deep belief that I have in this special group of players.
"Personally, I want to join the players on this journey. I know that I can help them achieve something special for themselves not only individually, but for this team and for Australian football," he said.
Assistant Coach Ivan Jolic has also been rewarded with a contract extension for the same length of time.
Next week, Milicic is set to name his 23-player squad for the World Cup, before heading to Turkey with his squad for a pre-tournament training camp, which commences on May 19.
Football Federation Australia CEO David Gallop praised Milicic for his management of the squad, stating that feedback from the playing group was the reason for the contract extension.
"The feedback that we have received from those closest to the team over the past three months has been resoundingly positive and helped guide our decision to extend his appointment," Gallop said.
Australia's next match is against the Netherlands in Eindhoven on Saturday June 1, before their World Cup campaign begins when they play Italy on Sunday June 9.
Matildas upcoming fixtures
Netherlands v Australia
Venue: Phillips Stadium, Eindhoven, Netherlands
Date: Saturday June 1
Kickoff: 6:15pm (local), 2:15am Sunday June 2 (AEST)
Broadcast: Live in Australia on FOX SPORTS & SBS VICELAND
Australia v Italy (World Cup Group C)
Venue: Stade du Hainaut, Valenciennes, France
Date: Saturday June 9
Kickoff: 1:00pm (local), 9:00pm (AEST)
Broadcast: Live in Australia on SBS TV & Optus Sport
Australia v Brazil (World Cup Group C)
Venue: Stade de la Mosson, Montpellier, France
Date: Thursday June 13
Kickoff: 6:00pm (local), 2:00am Friday June 14 (AEST)
Broadcast: Live in Australia on SBS TV & Optus Sport
Jamaica v Australia (World Cup Group C)
Venue: Stade des Alpes, Grenoble, France
Date: Tuesday June 18
Kickoff: 9:00pm (local), 5:00am Wednesday June 19 (AEST)
Broadcast: Live in Australia on SBS TV & Optus Sport