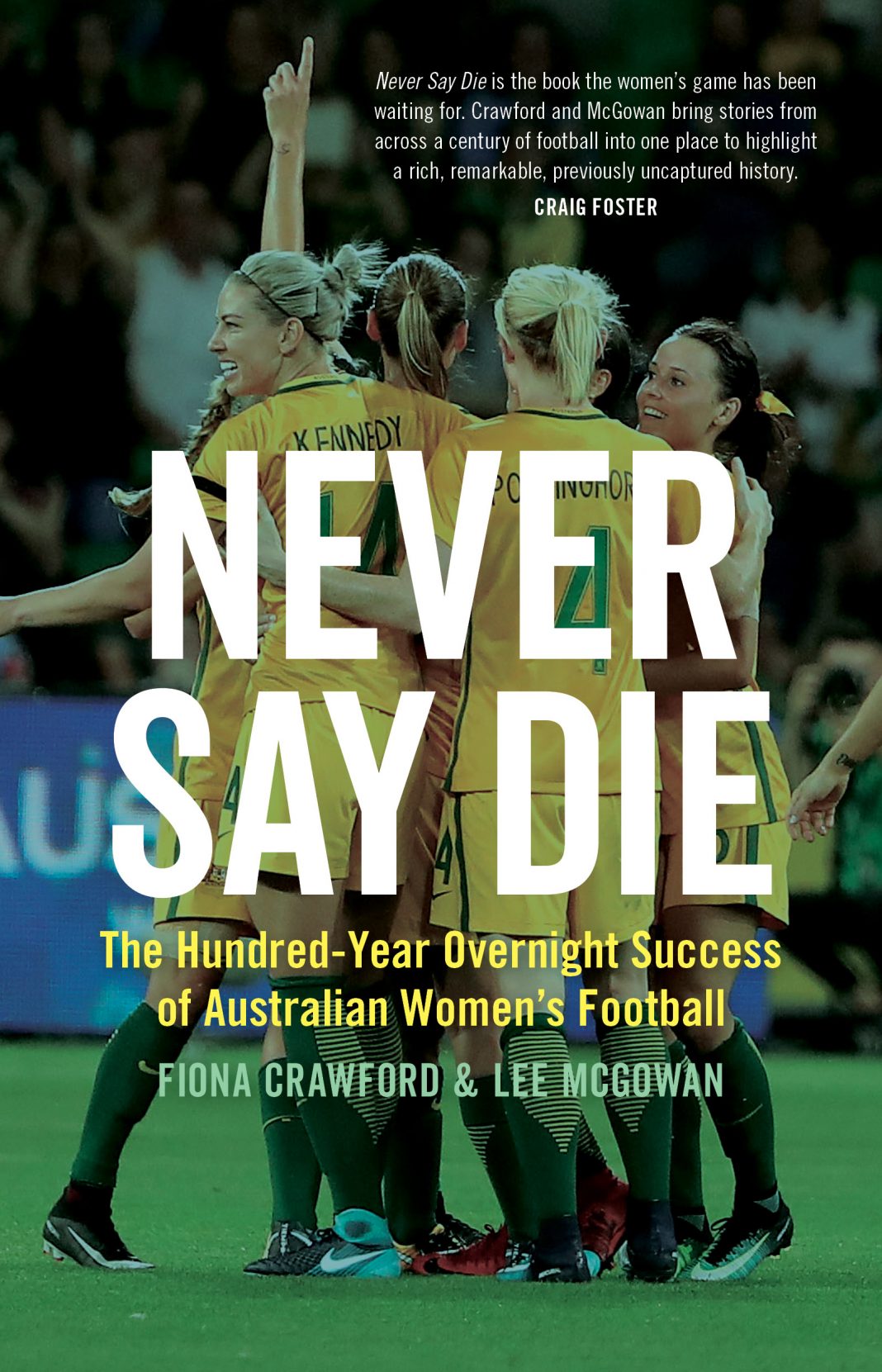 I'm a wee fat white Scottish Dad who deeply loves football. Not indiscriminately. I don't love the cartoonish shine of the EPL. Or the demands of its economic engine that takes so much and gives very little back to the communities on whose heads it squats. I love football for what it can do for us, the people, the community that support it. My favourite football quote is Bill Shankly's parallel of football and socialism; he saw his players striving toward the same goal for an equal share in the reward. His idealism is a long way from Mourinho's EPL. I played a kickabout in Taksim Square, Istanbul with non-English strangers the day I knew I'd met my wife, and settled in Brisbane when the two old fat white Scottish Dads sheltered me within their wings. I tell you these things, because I came to women's football late, very late, but my perspectives on football made it feel inevitable, natural.
My daughters accelerated the process. The eldest, H1, is 17 and most concerned about equality, and like her father, activated by injustice. The youngest, H2 is 12 and curious about context, story and the 'why' of things, particularly why more players don't wear nail polish and coordinated hair ribbons.
H1 and I saw our first W-League match, the inaugural Grand Final at Ballymore stadium in Brisbane, over a decade ago. We shared some fish and chips. I watched the football. She waved a flag big enough to be seen by her mum on ABC TV coverage. She'd just turned six. Mesmerised by the rippling material above her head, she missed the topless streaker rushing onto the pitch a few feet from her. Not knowing better, we regularly attended A-League matches where I watched the football and H1 ate fish and chips (in the first half, ice cream in the second) and focused on the ruckus of The Den. I also completed a football-related PhD (the basis for this book (Football in Fiction) and learned how to research – I've also been working on a digital history called: With the ball at Her feet).
By the time we saw our second W-League match at Perry Park, Brisbane, she was 12. She chose a scarf. Asked about the game. Specifically, why it wasn't as 'good' as the men's football. Initially I struggled, but I suggested it might be because, 'women don't get paid to play; they work all week, train in the evenings and pay their own expenses, including kit and bills. Whereas male footballers get a full-time wage; train a few days a week; receive proper medical support; have dieticians and physios; masseuses and someone to clean their boots…' As I spoke I started to realise the game I loved, that had given me so much, may never do the same for her.
A couple of weeks later, with H1 rolling her eyes and sighing, H2, almost five years her junior, caught wind of the fish and chips and ice cream and joined us in the stand. Besides the food, she wanted to know how long women have played for, when and where they started. This led me to a match at the Gabba in 1921 when 10,000 people watched two women's teams play. It led me to the ban and the barriers to women playing football.
This burgeoning historical knowledge and a growing network of contacts across every level of the football community, led me to working with football writer Fiona, or Fred, Crawford and her highly-informed contemporary knowledge of the game and experience in media liaison for the Matildas. Together we've developed a holistic perspective on the history of the game in this country, which you can read in our new book Never Say Die: The Hundred-Year Overnight Success of Australian Women's Football.
In gathering the stories of women who've played, and coached and managed, who still give more than they will ever receive from the game, the book builds historical and social narratives of our football community. In doing so it highlights the social issues, the challenges and the triumphs as well as the football.
H1 and H2 are now hardcore members of the amazing active support group, @TheRoarCorps. They still go for fish and chips, but these days it's about their football family and what football can and might yet give them.
Enjoying the launch of @shugmcgowan and Fiona Crawford's Never Say Die book tonight! pic.twitter.com/gqZgoEhO39

— The Roar Corps (@TheRoarCorps) November 29, 2019