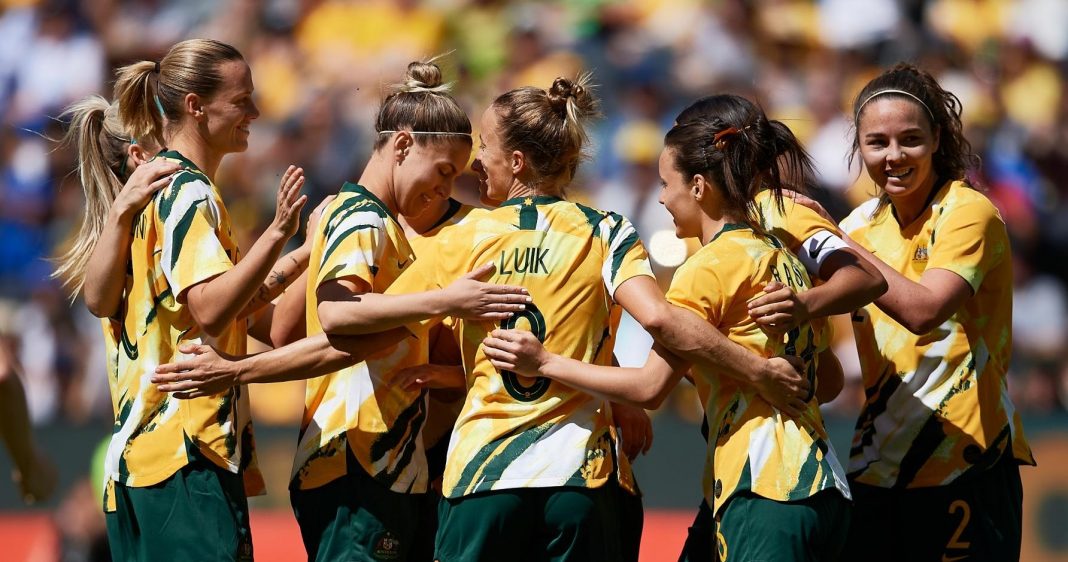 Football Federation Australia today announced that the Women's Olympic Football Tournament Qualifiers will go ahead as planned, with changes to the tournament schedule now confirmed.
Matches will take place on the original dates – 3, 6 and 9 February 2020 – but with re-arranged fixtures, plus an additional matchday on Wednesday 12 February, which will feature the Matildas v China PR at Campbelltown Stadium.
Having already moved the Olympic Qualification Tournament from China to Sydney due to public health concerns, and with the Chinese Women's Football Team currently in isolation in Brisbane and unable to participate until after 5 February, FFA has worked with various stakeholders – including the Australian and Queensland governments, Chinese FA, AFC, FIFA, and European clubs – to re-schedule the games.
FFA CEO James Johnson said he was pleased all parties had been able to work together to find the best solution.
"FFA very much appreciates the collaborative approach displayed by everyone to re-schedule the Olympic Qualification tournament.
"I'd like to thank the CFA for their understanding and cooperation, despite the difficult situation their team and staff have found themselves in since arriving in Brisbane.
"FIFA, AFC and the clubs have also been extremely flexible and supportive of the changes to the match schedule.
"I'd also like to thank the Australian and Queensland Governments, Campbelltown City Council and Venues NSW, along with the many organisations involved in accommodating and transporting the teams.
"As always, the health of everyone involved, from players and officials to the fans and contractors, remains the number one priority. This new format allows us to stage these matches with that priority in mind and we now look forward to welcoming all teams and hosting a successful tournament."
Updated Match Schedule – Women's Olympic Football Tournament Qualifiers – Group B
Matchday 1 – Monday, 3 February 2020 – Campbelltown Stadium, Leumeah
Chinese Taipei v Thailand – 7.30pm (AEDT)
Matchday 2 – Thursday, 6 February 2020 – Campbelltown Stadium, Leumeah
Thailand v China PR – 4.30pm (AEDT)
Chinese Taipei v Australia – 7.30pm (AEDT)
Matchday 3 – Sunday, 9 February 2020- Western Sydney Stadium, Parramatta
China PR v Chinese Taipei – 3.10pm (AEDT)
Australia v Thailand – 6.10pm (AEDT)
Matchday 4 – Wednesday, 12 February 2020 – Campbelltown Stadium, Leumeah
Australia v China PR – 7.30pm (AEDT)
Matildas matches will be broadcast live on Fox Sports, Kayo Sports, and the My Football Live App, and delayed on ABC TV; tickets will be available at matildas.com.au