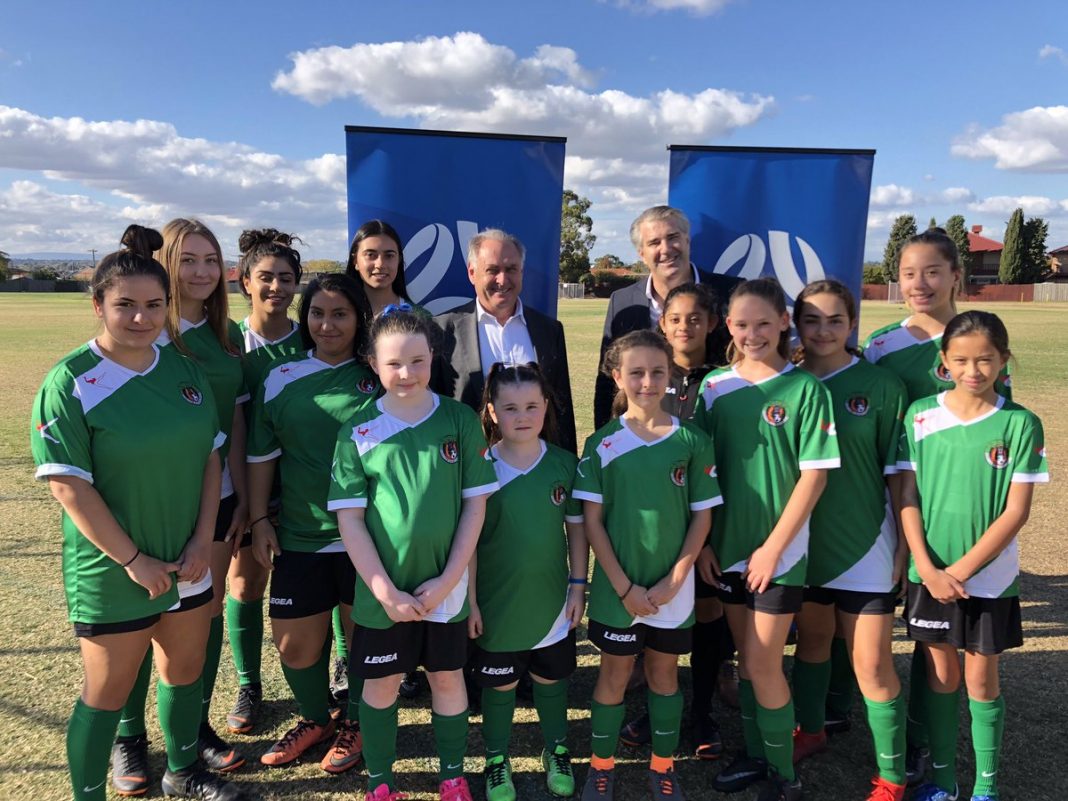 Football Victoria's proposal to create a national home of football for the Westfield Matildas received a significant boost today, with both major parties committing $15m to help establish a full-time training facility in Melbourne should they win the upcoming federal election.
Federal Treasurer Josh Frydenberg and Minister for Sport Senator Bridget McKenzie announced last Saturday that the Coalition would help fund the development of a dedicated home for elite women's football if it were returned to government.
Deputy Leader of the Opposition in the Senate and Shadow Minister for Sport, Senator Don Farrell, said today the election of a Labor Government would see the same amount directed towards the project, to be based in Victoria.
The announcements come ahead of next month's FIFA Women's World Cup in France, with Ante Milicic today announcing the Matildas squad for the tournament.
Kimon Taliadoros, President of Football Victoria, welcomed the funding announcement which he said would help sustain the growth of female participation in football.
"Providing a fully-equipped, high performance base for the Matildas is a game-changer for women's sport. Not only will it help them develop and compete internationally, but the halo effect of a dedicated facility that can be shared with the community, and particularly with female footballers, will be an enormous boost in encouraging even more girls to play the game they love."
"We welcome the support of both the Federal Government and Opposition in enabling such an important initiative – one that will also go a long way towards helping the game in Victoria to meet our stated objective of 50:50 gender participation by 2027."
Football Victoria CEO Peter Filopoulos said the state-of-the-art facility will host training camps and elite pathway programs for our girl's and women's representative teams.
"It will also provide a crucial training and education facility for non-playing roles including specialist programs for girls and women as coaches, referees and club administrators."
Melbourne-born Westfield Matildas vice-captain Steph Catley said the creation of a dedicated facility showed how far the women's game has come in Australia, and will help guarantee a successful future for the national team in years to come.
"It's so exciting knowing that we'll have our own place to come together as a squad, to train and prepare for big matches and major tournaments like the forthcoming World Cup in France. It will put women's football on the map and give girls coming through the system a real impetus to achieve their dream of being a Matilda."
Football Victoria has received expressions of interest from a number of local government authorities, including the cities of Brimbank, Casey, Darebin, Maribyrnong, Maroondah, and Greater Shepparton. La Trobe University has also made a formal submission as part of the redevelopment of its Bundoora campus.