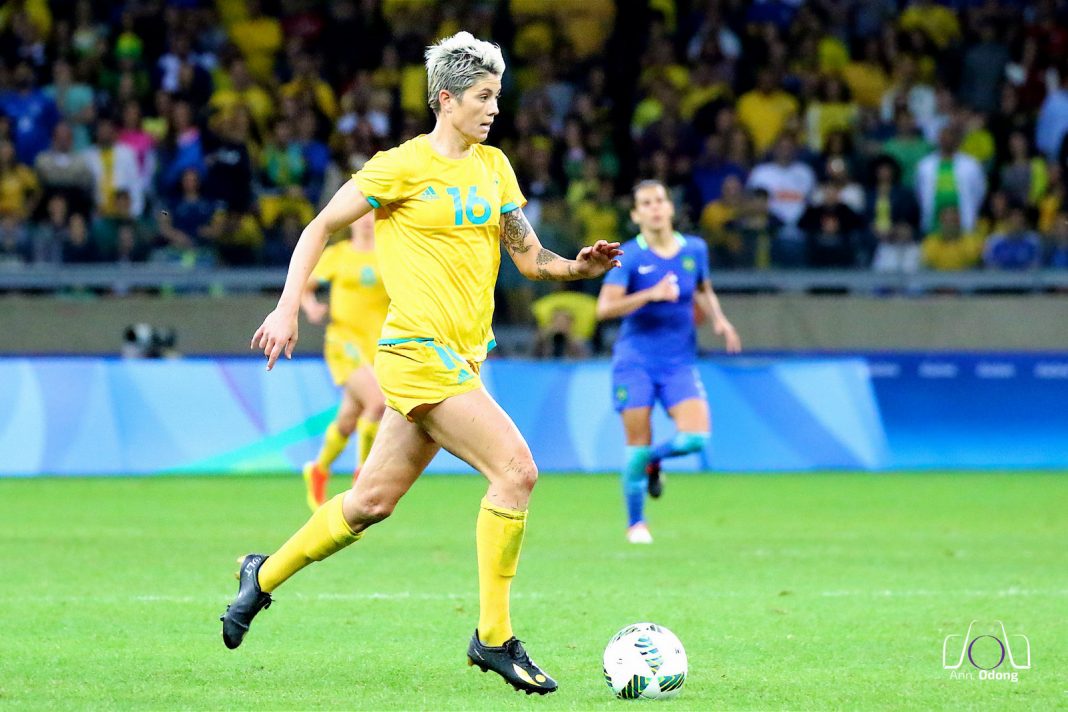 Matildas striker Michelle Heyman has today retired from international football at the age of 30.
Shellharbour-born Heyman made 61 appearances for the national team, scoring 20 goals across her nine years playing with the Matildas.
Heyman announced her decision in an interview with Fox Sports, saying her body simply couldn't keep up with the demands of international football.
"Since 2016 I've had an issue with my ankle, which put me out of the game for nine to 12 months. I was lucky enough to get myself back out on to the field, but straight away I ended up hurting my knee at the Asian Cup in Jordan," she said.
"For myself, I tried to come back and I just didn't feel like myself, and I finally thought that it's the right time now to hang up the boots and focus on the next part of my life."
Matildas player #170, Heyman made her debut for the national team as a substitute in a 2010 friendly against DPR Korea in Brisbane, before going on to make her starting debut in an Olympic qualifier against Thailand in 2011, scoring twice in a 5-1 win.
She would remain a mainstay of the Matildas set-up throughout the following years, often leading the line as a lone striker and using her imposing strength both in the air and with her feet to bully opposing centre-backs into allowing her and her teammates space to play.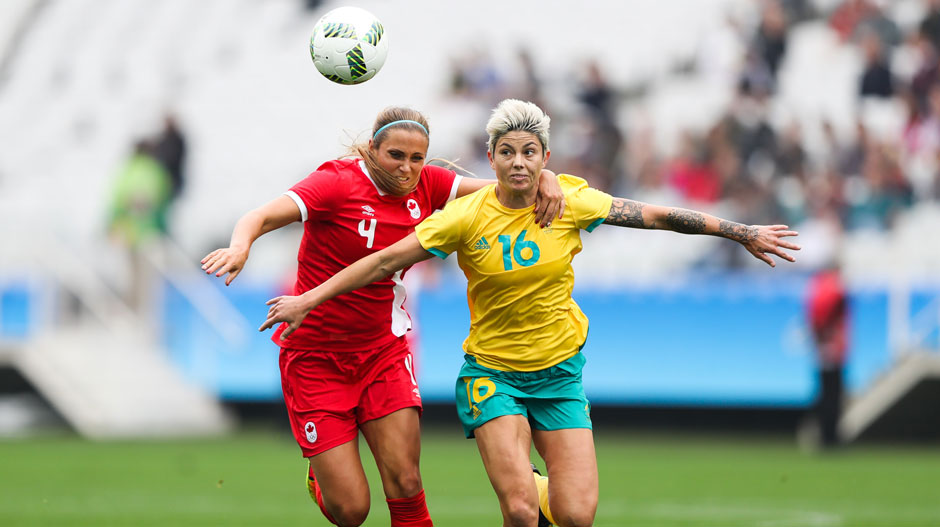 Heyman's international highlights include five appearances at the 2015 Women's World Cup, where she lead the line against both the United States and Brazil, and four appearances at the 2016 Olympics, where she came off the bench to score a brace against Zimbabwe and a penalty in the quarter-final shootout against hosts Brazil.
Her prowess in front of goal currently sees her equal with Heather Garriock in eighth on the all-time scorers list, and she remains one of the only players to have played senior international football for Australia without making an appearance at any junior level.
"I've had an amazing career and I've enjoyed every experience I've been able to have with the Matildas, and it's been one hell of a ride," she said.
"I know I've achieved what I've ever wanted to achieve throughout my sport, I've ticked all my boxes that I set out to tick. The only one I did fail with was bringing home the gold medal from the Olympics, it's something I've always wanted.
"I really wanted to fight for that in the 2020 Olympics coming up, but my body isn't going to allow me to do that, my mind isn't going to allow me to do that, and I'm just ready now to focus on myself, and focus on my career outside of the sport.
"Who knows what's going to happen after this, but for right now I know this is the best decision for myself, and I'm ready to go with it."