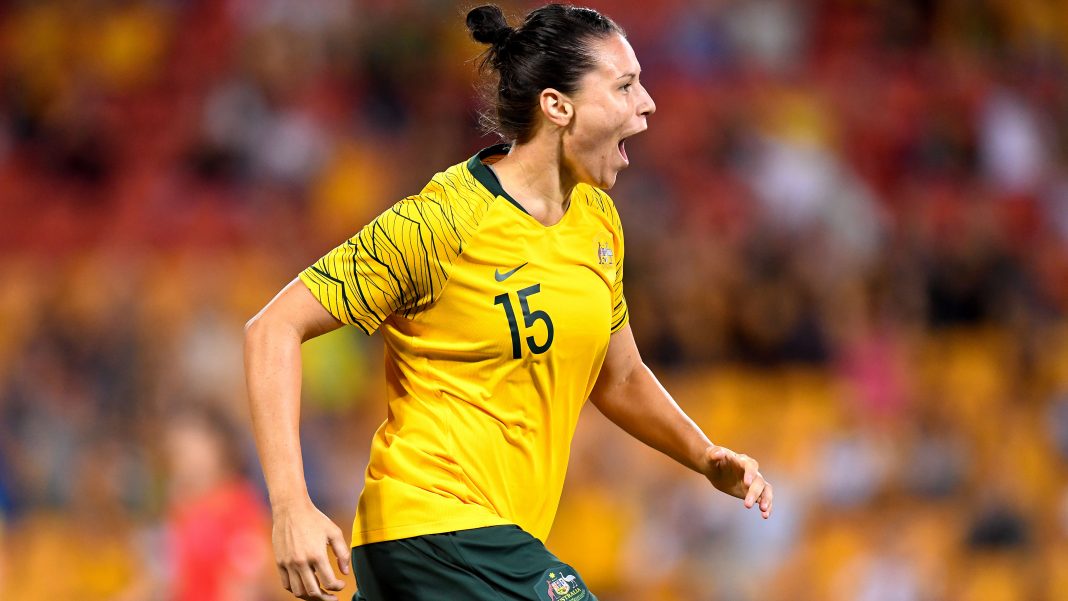 If there was ever a moment that encapsulates the evolution of Emily Gielnik, it was a superb strike against Korea Republic in the 2019 Cup of Nations.
Deep in the match, the 26 year old drifted in from the left wing, sized up the full back, cut inside and rifled a strike at the near post.
It was a strike of a player full of confidence and at the height of her powers.
Gielnik has become a hot topic of conversation for women's football fans of late, with her newly-commanding presence on the pitch leaving those new to the game wondering where this prolific forward came from.
Her story is one of resilience, grit and determination. One of being knocked down and finding your steel.
Making choices
It was not a forgone conclusion that Gielnik would end up in football.  Like many Matildas, Gielnik was a naturally gifted athlete from a young age with a penchant towards competing with the best.
A basketballer to begin with, it was a serendipitous intervention from her mother that led to her finding a ball at her feet.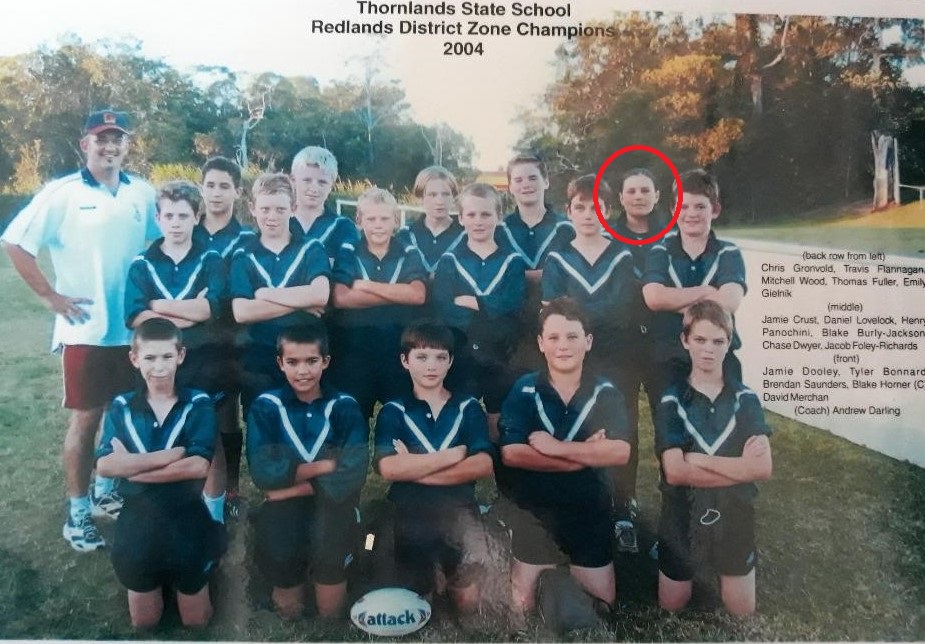 "I was one of those kids who could play any sport, I was very competitive and would play basketball and rugby against the boys," Gielnik said.
"Mum would stress about me getting injured, so as a compromise, I convinced her to let me play football instead and that's where my journey started."
Gielnik realised early on that she had a knack for scoring goals – it would be a theme of her career.
"In the early days, I was never about the discipline or the skill of football, I just played for fun and would score from anywhere and everywhere."
"I actually scored 62 goals the first school season I played and most of them were toe punts because I'd never had a coach to teach me that technique back then."
Once she received the proper coaching her transition to the beautiful game was seamless. Soon the Queenslander would be impressing those around her, resulting in her selection for U12s State Team.
"When I first started playing in a proper team, I had a world of confidence," she remembered.
"I was in my prime. I wasn't the most skilled player, but I had the speed, agility and competitiveness that helped me pick things up really quickly."
This natural athletic ability would continue to guide her to success.
Taking the long road
Cheryl Salisbury, Diane Alagich, Joey Peters, Heather Garriock – they are some of the luminaries of Australian women's football.
And in 2007 in Coffs Harbour, they were preparing for what would be a history making FIFA Women's World Cup campaign in China.
Watching on was a young Emily Gielnik and what she saw on that day changed the trajectory of her life.
"As soon as I saw the Matildas play in Coffs Harbour when I was 14, I knew I wanted to make the team one day," Gielnik said.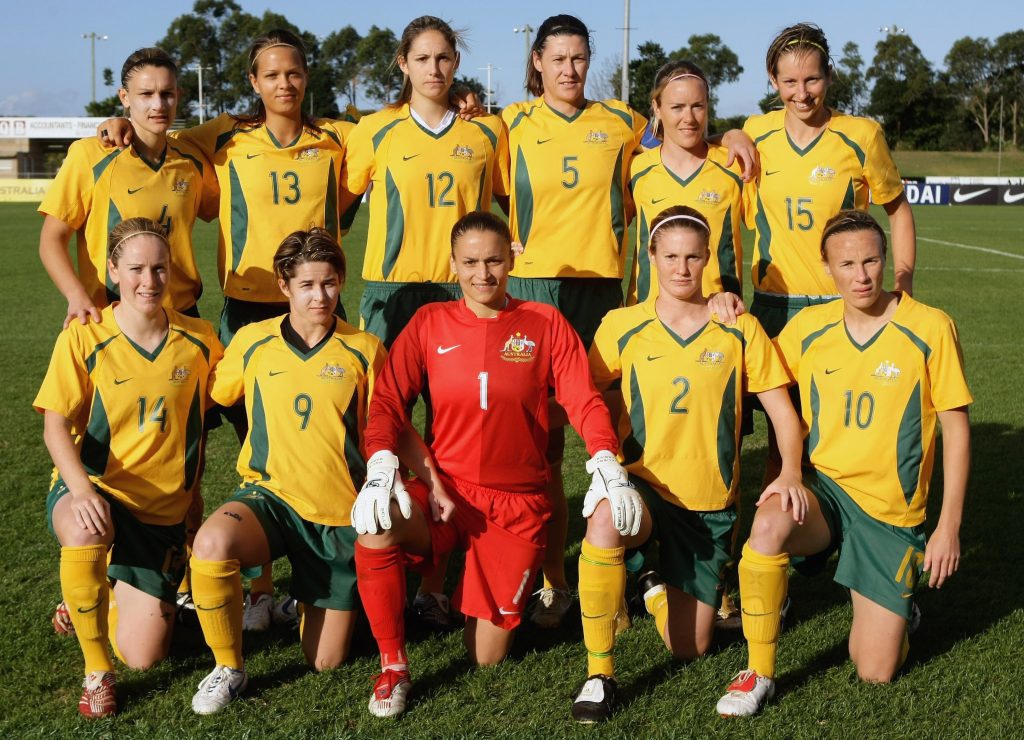 Although the decision was made in her young mind, Gielnik's pathway to elite football was not going to be easy, nor conventional.
She learnt early on, that she was going to have to make the journey her own.
"That year [2007] was really tough for me as I'd had some bad injuries and missed out on selection. So I took a year off, which was really make or break for me."
"A lot of my friends received invitations from the Queensland Academy of Sport (QAS) but having that year off combined with some injuries meant I didn't make it.
"All I wanted was to play in the Young Matildas and the W-League. I saw everyone get ahead of me, which was tough, but it didn't deter me, it motivated me to find another way."
While it felt like doors were closing around the young footballer, in another fortuitous moment, a door opened up for Gielnik. And again, it involved the Matildas.
"After I missed out on QAS, I went on a school tour to the Australian Institute of Sport and the Matildas just happened to be training there with Tom Sermanni. My school coach asked if I could join in and I had an absolute blinder," Gielnik recalled.
"I was 15, totally intimidated and playing against the best female footballers in the country, but Tom called my coach afterwards wanting to get me into the QAS program and that was where I found my way in."
Mastering the art of resilience
Being a part of the QAS program opened new avenues for Gielnik.
That same year she also achieved another one of her goals by making the Brisbane Roar squad for the inaugural W-League season in 2008.
Coached by Jeff Hopkins, it was a Brisbane Roar team littered with some of the greats of Australian women's football in Kate McShea and future stars including Clare Polkinghorne, Tameka Butt and Elise Kellond-Knight-Knight.
Again, the progress was tempered by a setback,  The 16 year old was sidelined for the entire season after sustaining a stress fracture to her ankle.
Not for the first time in her young career, Gielnik would have to call on her resilience. Gielnik didn't have time to grieve, as her eyes were firmly set on recovering and proving herself to her teammates and to herself.
"When I first made the Brisbane Roar squad, I was so nervous and more than anything I just wanted to gain the respect of the older players," she shared.
"It took me a long time to believe I deserved to be there. I was disciplined and just spent the first few seasons earning my spot and spending a lot of time in the grandstands and on the bench."
Gielnik believes it was a change in mindset that led to her performance improving and earning her moniker, the 'super sub.'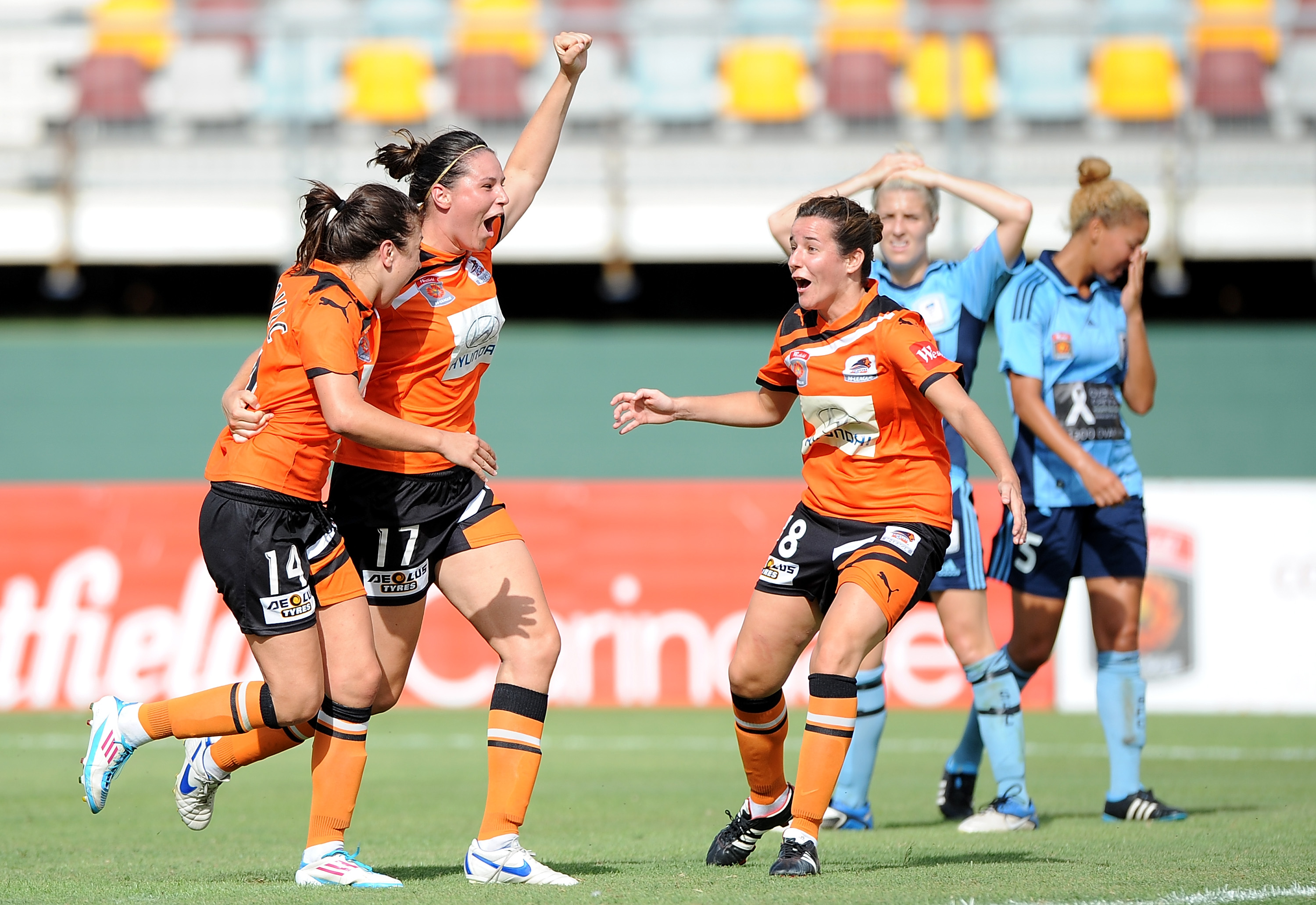 "After years of injury, missing out on squads and spending finals in the grandstands, I finally got my chance in the 2011/12 season."
"I was subbed on in extra time and in that season scored 12 goals, all while only being on for five or 10 minutes.
"It wasn't until I started to believe in myself and prove my worth, that everything came together."
Her form continued and Gielnik ticked another goal off her list, making the Young Matildas squad.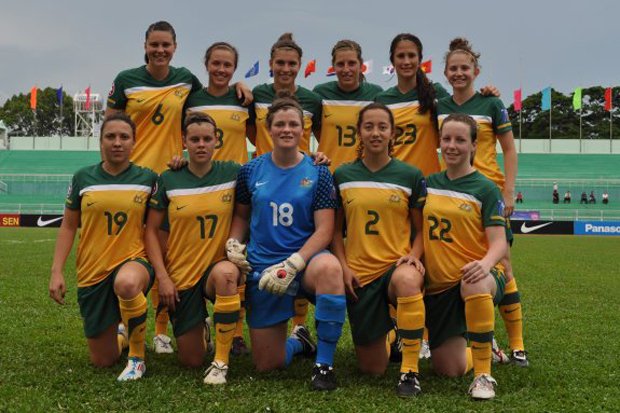 During her junior national team debut at the AFC U19 Women's Championships, the then 19-year-old took the Young Matildas from a 3-1 deficit to a 4-3 win, when she scored an incredible hattrick in the second half.
"During that game, I really felt like I hadn't played a good first half of football," she said of her first match as a Young Matilda.
"We were down 1-0 and I was panicking. I thought to myself, 'I'm going to be subbed off on my debut,' but then I scored that first goal which gave me so much confidence and I just kept scoring."
"That game was a real turning point in my career and one of my key memories in the green and gold."
"For the first time I felt like I belonged and deserved to be in that team. It showed me that even though you may have some bad minutes or a bad half there is always a way to turn it around."
And turn it around she did, making her debut for the senior Matildas the following year in Japan.
"It was so overwhelming because there were so many girls in that team I had idolised and never truly believed I would be up there with," Gielnik recounted of her Matildas debut.
"Instead of looking up to them as a fan, I was now competing for their position which was pretty surreal.
"It came to a point where I had to see myself as an equal and understand that I had a job to do in representing my country.
"Instead of thinking about how lucky I was, I had to embrace that this was now my reality."
The 14 year old who had watched her heroes years before was now playing alongside them in the jersey she dreamed to pull on.
PART II: The making of Emily Gielnik will be published on 17 March