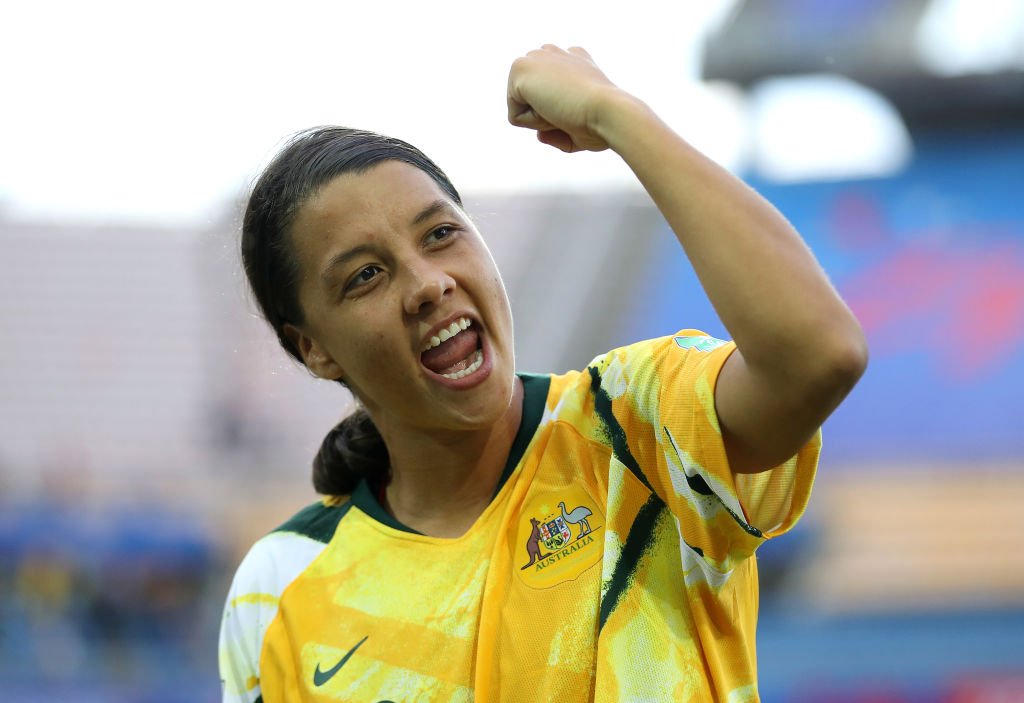 More than just the ball
The Matildas' third group game presented a number of things, but key among them was a display of what can be done with possession. By and large, it is clear the Matildas will need more than just the ball to have an impact in the knockout stages.
With 62% possession, a significant jump on the first two games, the Australians ended up with fewer goal chances against Jamaica than in the game against Italy. Although passing accuracy was also improved, the side only looked threatening for portions of the match. At times the intensity was lacking, with a bit of hesitancy on goal.
Sam Kerr scored three goals from crosses, but some variety will need to come into play if the Matildas are to convert against Norway, and coach Ante Milicic knows it.
"We needed to move the ball a little quicker and get it in the central areas. We were a bit predictable going wide," he said following the match.
Defensive lapses continue
The win over Jamaica was convincing in the end, but there were moments of real vulnerability in the second half. In fact, the game could have shifted quite quickly as both Khadija Shaw and Cheyna Matthews really started to wind up, gathering speed following the Havana Solaun goal. A number of lapses in the back third followed.
More experienced sides will convert on these lapses, so while they weren't as costly this time, it exposed some gaps. These gaps aren't helped by the absence of key defensive personnel, meaning whichever backline is on deck for the next game won't have experienced any continuity in play.
In positive signs, Karly Roestbakken shone in her first start for the national team. Tasked with left back duties, as a late addition to the squad due to injury, the Canberra United player worked her way into the contest, impressing as she went.
Sam Kerr is firing
Nothing new here for NWSL, W-League and Matildas fans, but Samantha Kerr today became the first Australian and first AFC player to score four goals in a World Cup game. The goals tallied came from excellent service, individual brilliance and even some opportunistic work on a defensive error, demonstrating the Australian captain's range.
Having Kerr scoring goals seems key to the Matildas' success, so no doubt there's some relief for Milicic and the team heading into the Round of 16 that the striker is hitting them. The question for 90 minutes on Sunday morning Australian time will be whether Norway can contain her.