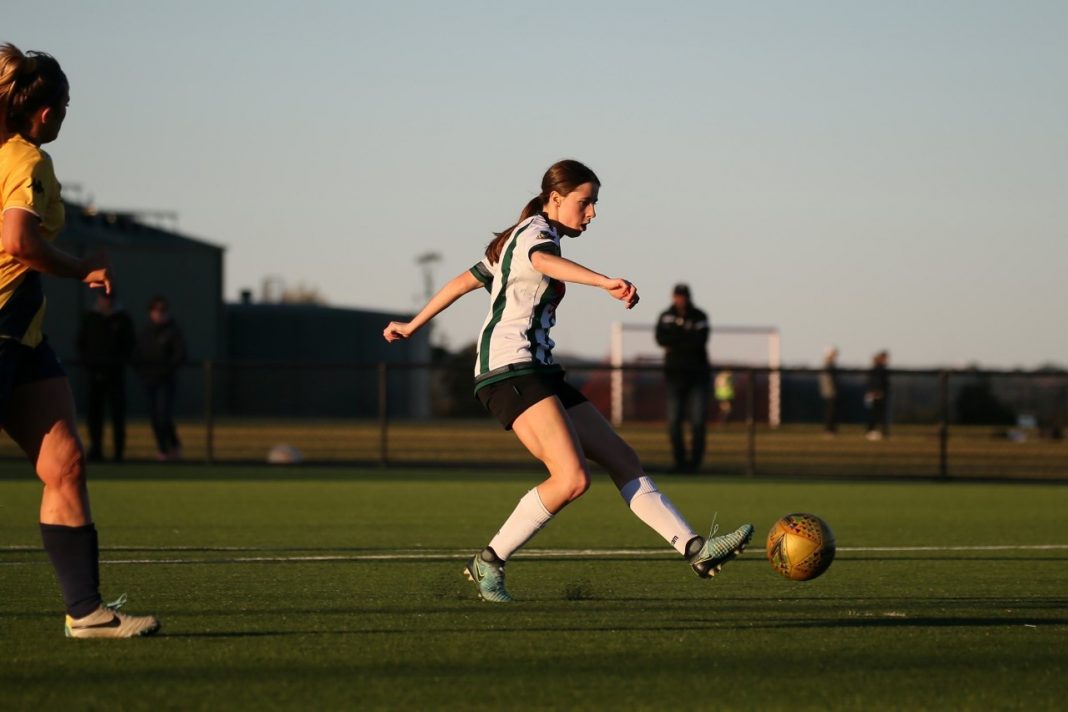 A quick look at the list of players who achieved a double figure goal tally in last year's NSW NPL competition would reveal many names familiar to W-League fans. Canberra United pair Ashlie Crofts (16 goals) and Leena Khamis (12) are present, as are the Western Sydney Wanderers trio of Vesna Milivojevic (15), Cortnee Vine (12) and Alix Roberts (10). Former W-League players Gabe Marzano (10) and Michelle Carney (10) also reached double figures in 2019.
However, there was a less-heralded individual that scored more goals than all of those players. This quiet achiever had never previously scored more than nine times in a season, but she and her team were one of the stories of 2019, exceeding all outside expectations to reach the Grand Final and come within minutes of upsetting NSW NPL powerhouse Sydney University.
Her name is Daisy Arrowsmith. The 21 year old from Sydney's Northern Beaches scored 18 times last year for Northern Tigers, and this is her story.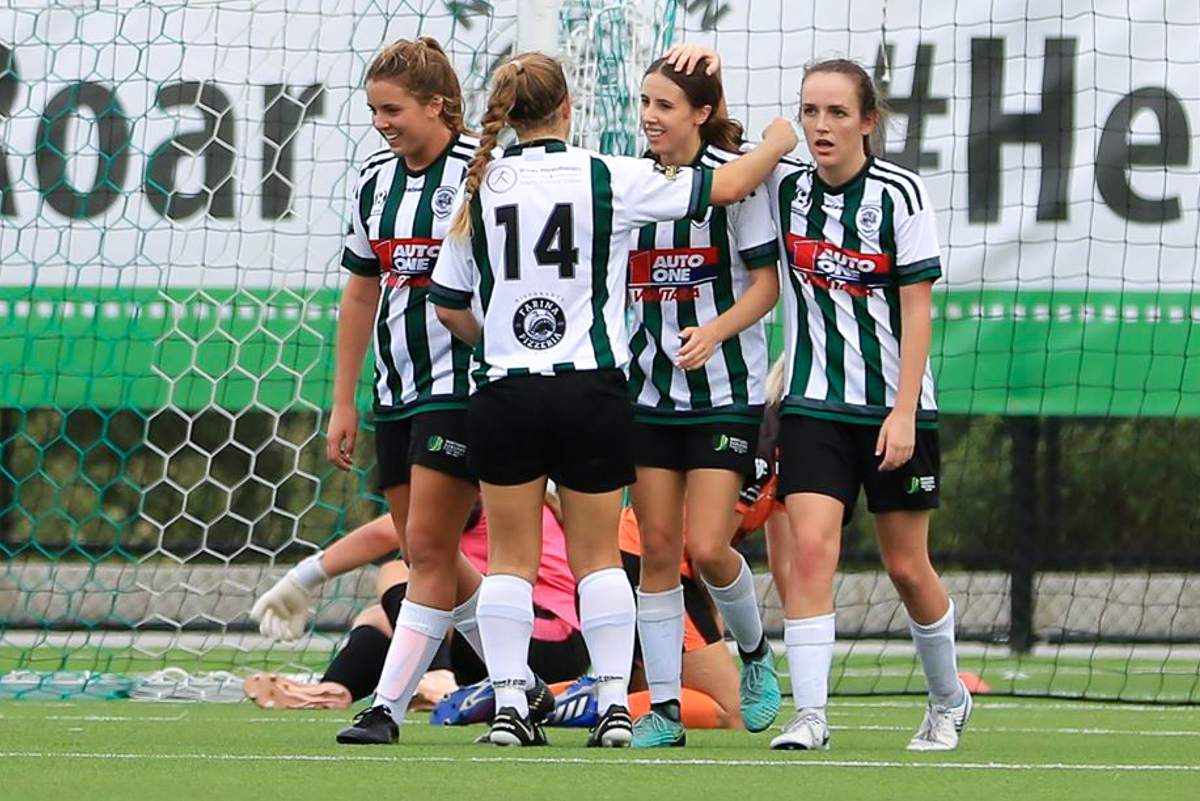 Arrowsmith was a latecomer to organised football. She'd always played informally, but didn't register for a club until she was almost a teenager. When Arrowsmith finally did sign up, however, there was no looking back.
"I started when I was 12. My dad asked me if I wanted to play soccer and I said 'No, not really'. He'd asked me every year but I'd never really wanted to play in a team, and then after the registration date had closed I was like 'Dad, I want to play'. I tried to sign up for my local club, which was Forest Killarney, but they were full, so I went to Northbridge and got into a team there.
"I played for the Northbridge club [in the local association] for two years, in the C Grade and then A Grade. I was 14 the first year that Northbridge had become a rep team, I trialled for that and got into their Under-14s Super League team."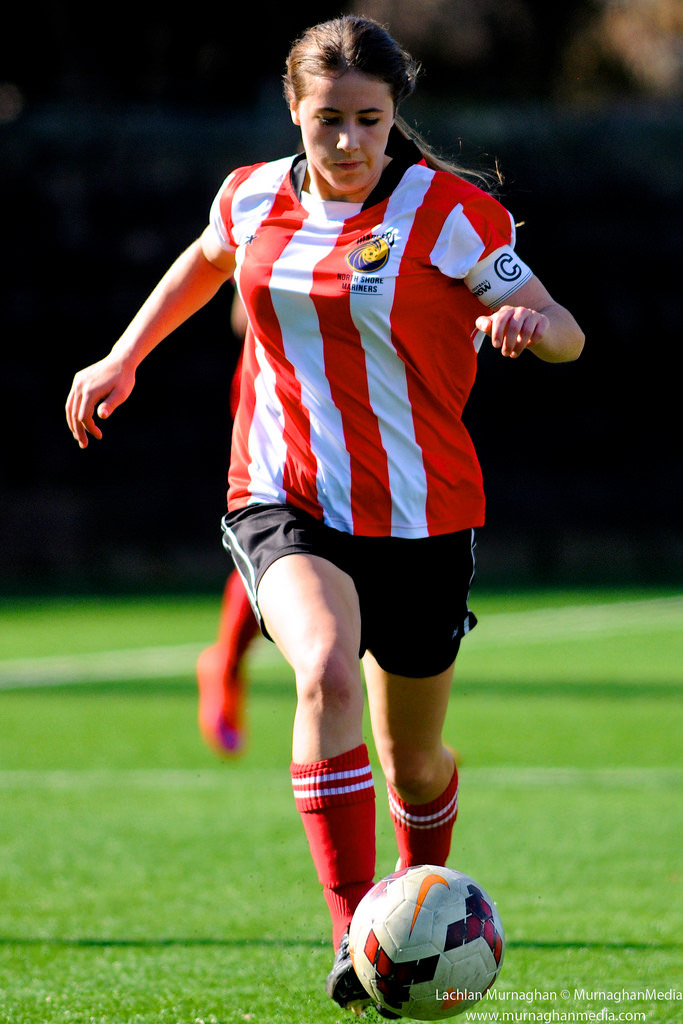 Arrowsmith flew through the ranks at Northbridge (now known as North Shore Mariners). In 2013, a year after her successful Under 14s trial and only three years after playing organised football for the first time, she scored in her 1st Grade debut for the club while still only 15 years old. It definitely helped that a strong team culture existed, allowing her to feel comfortable despite being surrounded by much older players.
"I was playing in the Under-16s at that time. It was intimidating at first, but I was playing with players like Bronte Bates and Hannah Bromley who used to play in the W-League, and they were really encouraging and welcoming to me. I remember my first 1st Grade game, we were playing Sutherland, and Larry Bates, who was my coach, asked me to stay around and sit on the bench for 1st Grade. I went on in the second half and scored off a corner, that was pretty exciting. Larry was really encouraging and willing to give me a chance, he was very influential."
"There was a core group, we all went through, from Under 14s all the way through together. I'd play Under 16s or Under 17s, then I'd stick around and either start 1st Grade, or sit on the bench and come on for 1st Grade, so there were girls in the older age groups who I'm still friends with."
She had also really connected with the coaching at the Mariners, so much so that when there were coaching moves ahead of the 2017 season, Arrowsmith switched clubs for the first time, joining North West Sydney Koalas. It was the first (but not the last) time that she would be coached by Stephen Peters, who is now 1st Grade coach at Blacktown Spartans.
"Billy Pappas, who had coached me at North Shore Mariners for four years, and Stephen Peters were the 1st Grade coaches at Koalas. There'd also been a change of coaches at Mariners, so I felt like it was time to set myself some new challenges.
"Steve has been very influential to my development. Although he hadn't coached me before my season at Koalas, he had always been a huge fan, trying to get me to come to his club."
Arrowsmith began that season as a regular starter for the Koalas 1st Grade side, before dropping down to the Reserves to help them make the Grand Final. A goal in that Grand Final against her old club paved the way for a move back to the Mariners.
"Due to coaching changes at Koalas, I made the decision not to play there again. After seeing me play against North Shore Mariners in the Reserve Grade Grand Final, Drew Taylor got in touch to see if I would come back and be a part of his Mariners squad the next year."
In 2018, she had her highest scoring season in 1st Grade to date, netting nine times in 22 appearances. However, that familiar theme of coaching changes came up again in the offseason, resulting in a move for the third consecutive year. Familiarity with her prospective new teammates was a big factor in Arrowsmith's decision to play for Northern Tigers, and it helped greatly that long-time teammate and friend Maddie Bart also made the switch.
"My last year at Mariners I had Drew Taylor and Danny Beauchamp. I loved them as coaches, but at the end of the season they decided they weren't going to be coming back, and I didn't feel like I wanted to be a part of the Mariners without them. Pat O'Sullivan from Tigers had been asking me to come here for a while, so I thought I'd give it a try. I knew some of the girls from futsal and they said that they loved it, that I should definitely come because it's a great club. I'm very glad that I did.
"When I was 14, 15, 16, playing in those age groups, and I'd play up for 1st Grade, Maddie was one of the ones who took the best care of me and kind of took me under her wing, she was always there to help me and encourage me. We've played together for years and we work really well together, so it's good that we're playing together at Tigers."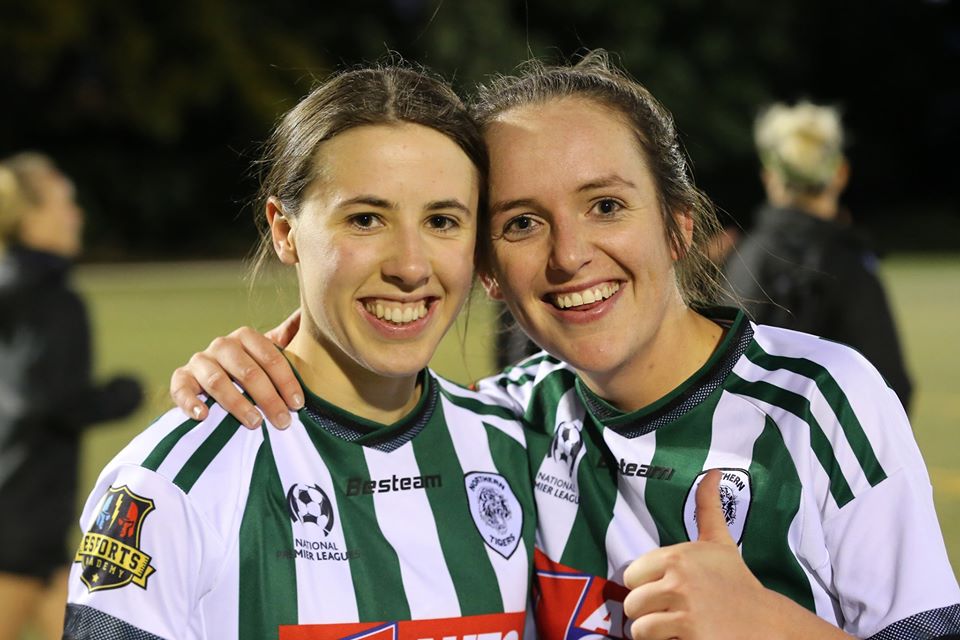 Moving to a club that finished ninth in each of the past two seasons might have been seen as a risk, and defeat to Football NSW Institute in the opening round of the 2019 campaign was a sign that another difficult year lay ahead. However, any such fears would quickly prove to be unfounded as the Tigers won nine of their next 12 games, eventually finishing the home-and-away season in third place. It was uncharted territory for most of the squad, but that didn't stop them.
"Playing at Mariners and Koalas, I was used to being in a mid-table team, so last season, winning the majority of our games from Round 2 onwards was definitely a foreign feeling for a lot of us.
"We were the first women's team in Tigers history to make an NPL 1 Women's Grand Final. I think that it was the first NPL 1 Grand Final in 1st Grade for the majority of the team. Tigers finished close to the bottom of the table in 2018, so for us to finish in the top four and progress all the way to the Grand Final was incredible, we deserved it after all the hard work we put in."
She was also breaking new ground on a personal level, ending the 2019 season second only to Sydney Olympic's Susan Phonsongkham in the goalscoring charts. When asked about why she scored so many times, the 21 year old was modest and quick to praise her teammates for their role in her achievements.
"I have to credit a lot of my goals to teamwork. I worked hard to be in the right place at the right time and to be there to finish off team moves. I didn't actually do anything different in terms of preparation or practice, I just worked hard on finishing the chances I was given."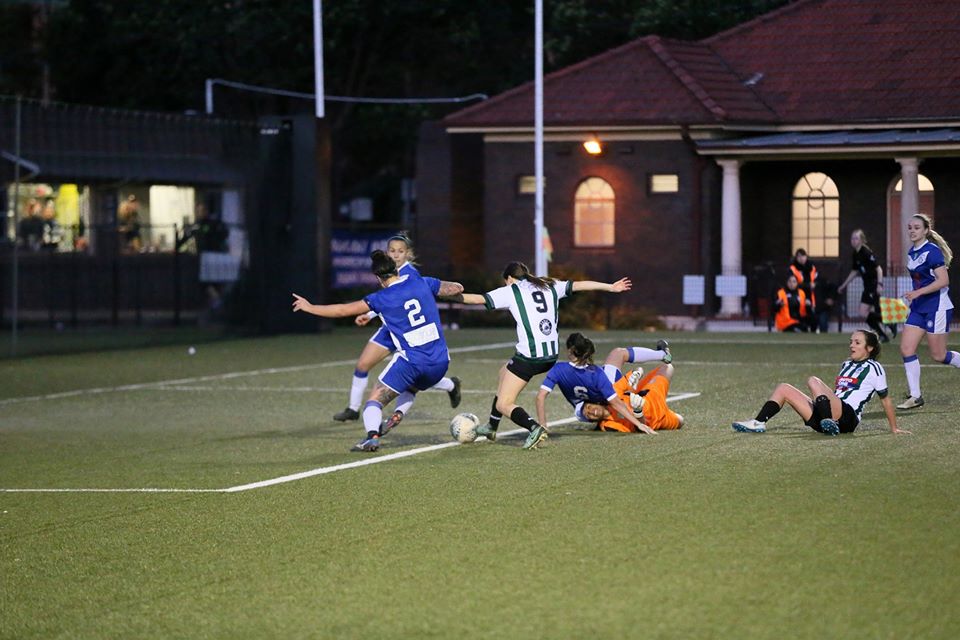 For someone that is so prolific in front of goal, it may come as a surprise to learn that she was not a centre forward until relatively recently.
"Up until senior football I was either a wide player or a number 10. I was scoring goals from either the number 10 position or out wide, and I liked to get in behind, so my coach (Andrew Tucker) just tried me up front. It seems to have stuck. That was at North Shore, when I was in the Under 17s."
An incredibly strong club culture helped the Tigers go from strength to strength, and few things epitomised this as much as the vocal support Arrowsmith and her teammates received from other sections of the club. In a rare show of unity, the Tigers men's team would attend Tigers women's games if they didn't clash with their own commitments, generating an atmosphere not often seen at NSW NPL matches.
"The club support we received was incredible, especially from the men's 1st Grade and Under 20 teams. They were at most of our home games, and even made the journey for both semi-finals at Dulwich Hill. They created chants for the girls and coaches, and would sing them throughout the game. The girls all loved it. They would sing 'your defence is terrified, Daisy's on fire' for me. It created a great atmosphere and encouraged me to play even harder."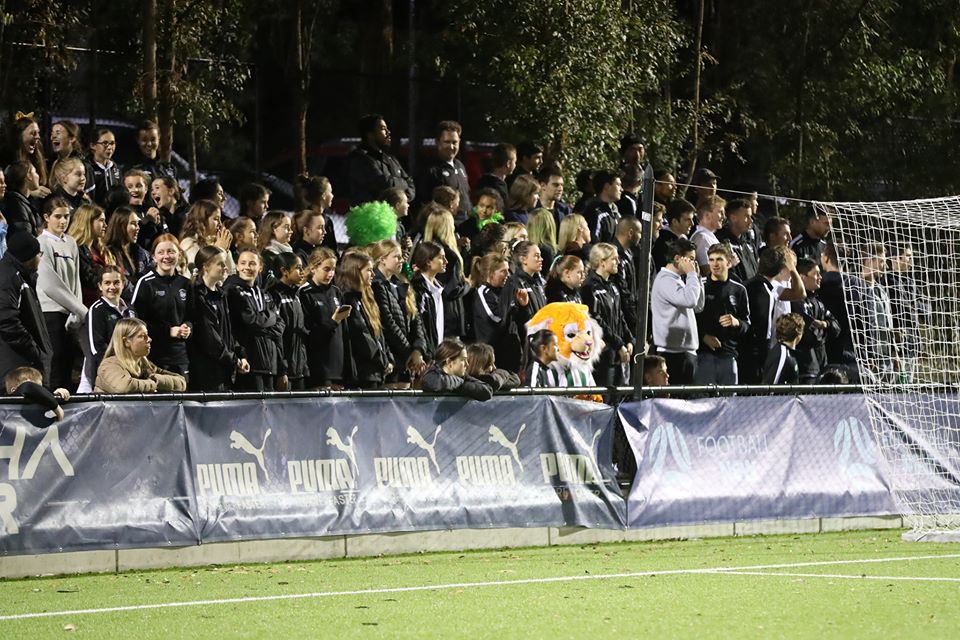 That support went to another level in the 2019 Grand Final. Fixture changes, attendance from youth and SAP players – nothing was too much for the Tigers faithful. A second half thunderbolt from Emma Watkins had them on the brink of an astonishing triumph, but a late Cortnee Vine equaliser and superior penalty taking meant Sydney University lifted the Championship trophy.
"The men's teams had knockout semi-finals out at Marconi Stadium that were going to clash with our Grand Final. The club put in a request for the games to be moved earlier so they could come out and support us. For the Grand Final we had support and cheers from all the men's and women's senior and youth teams, even the SAP kids were out there cheering us on. It was amazing, you could really feel the family culture of the club.
"We gave it all we had, we were just unlucky with the penalties at the end."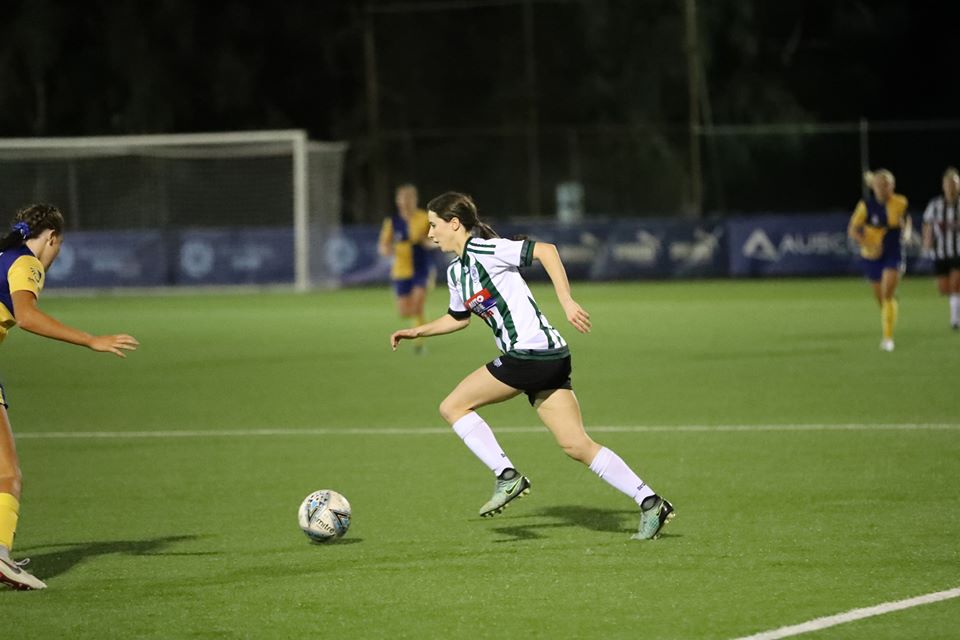 The 21 year old is quick to praise co-coaches Pat O'Sullivan and Jason Eagar for both her personal and the team's success. She also paid tribute to the more experienced members of last year's Tigers squad, particularly the five players with senior international caps: Servet Uzunlar, Ellie Brush and Eliza Campbell for the Matildas, plus the New Zealand pair of Malia Steinmetz and Aimee Phillips.
"Jason and Pat are fantastic coaches. They each have their own style, but together create a foundation and environment for all the girls to thrive.
"As well as creating a football environment that is fast-paced and competitive, those players were able to offer me so many insights and tips to further my game. They are fantastic footballers and also amazing people, I'm very lucky to have played with them."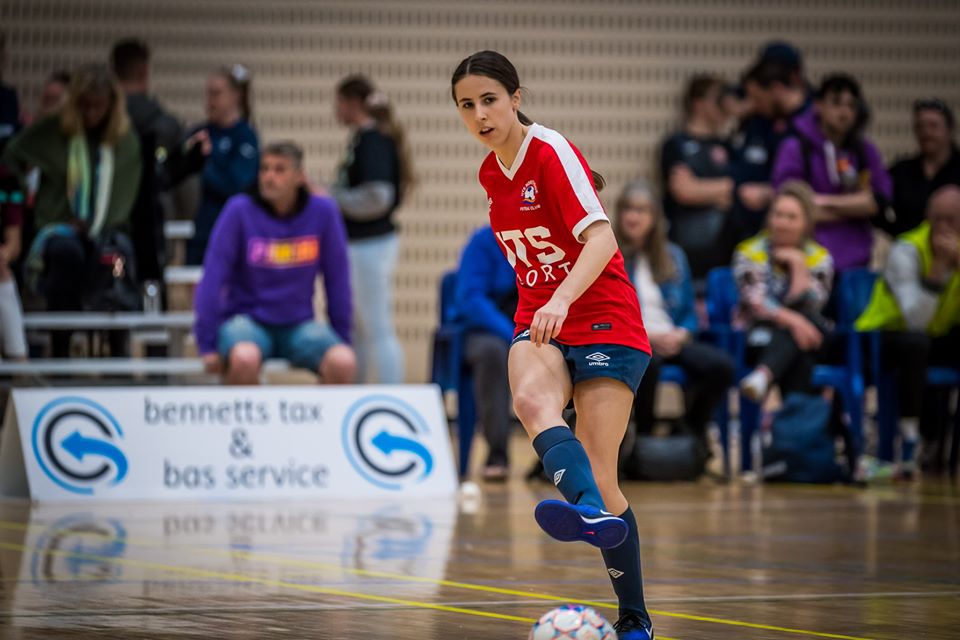 As is common with many of the top players in the NSW NPL competition, Arrowsmith spends the offseason playing in the NSW Futsal Premier League. What started as a suggestion has turned into a passion – coaching, opportunities for skill development and a sense of belonging ensure that she returns every summer.
"Cathie Sweeney was my assistant coach at Northbridge in the Under 16s. She was heavily involved in futsal and when the outdoor season ended she told me I should come and play for UTS Northside Futsal Club. My first season was in the Under 16s and we ended up winning the Grand Final.
"I've been at UTS ever since, I absolutely love it there. The coaches and players are what keep me coming back every year. Danny Beauchamp and Grant Lynch have been particularly influential, having coached me for multiple years. Their knowledge and passion for the game is inspiring, and they've been able to teach me so much that I've applied to my outdoor games as well. Like Tigers, it is a family club, the young boys and girls always come back to watch and support the Open Men's and Women's teams.
"I find futsal has been able to help me so much with my ball control. As the field is so small, you get experience and gain confidence playing in tight areas and running at defenders with the ball at your feet."
Futsal has also given her the opportunity for success at a national level. Arrowsmith has been part of two Football NSW teams that have won an FFA National Futsal Championship, winning the Under-19 division in 2017 & 2018.
"Stephen Peters was my coach for both years. Both teams were just with players who I'd played with, either in outdoor, in futsal, or for state titles teams as well throughout the years. Everyone knew each other, everyone knew how everyone played, we all got on really well."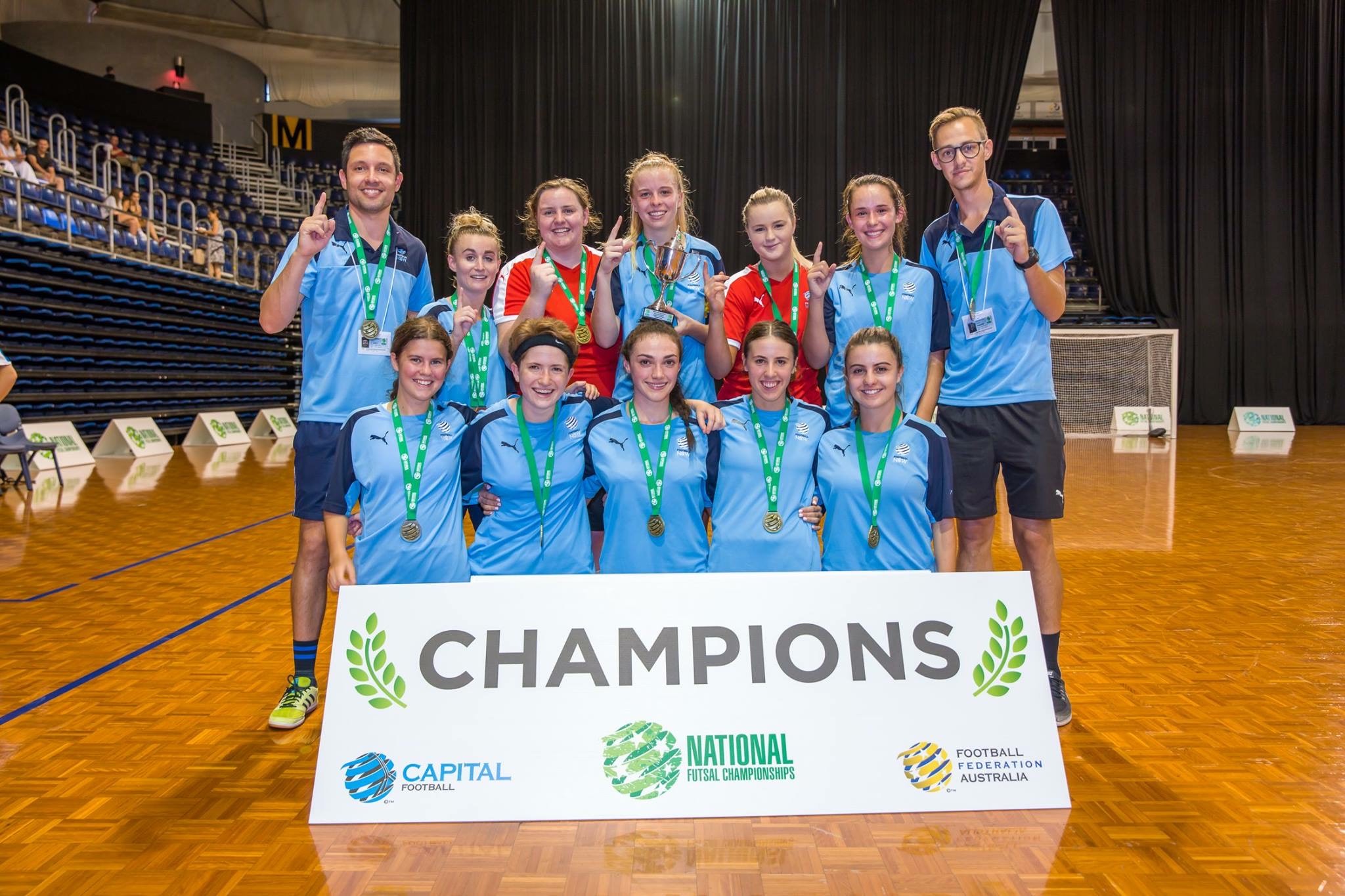 Despite the change in expectations that comes after a successful campaign, the Tigers will take a similar approach into the 2020 season. Arrowsmith is confident that last year will not be a one off, and they are aiming high.
"We haven't changed anything during preseason. It's been a bit up and down with players being overseas during the offseason and players in the W-League, so only just now we're starting to get our full squad back together in time for the season.
"The culture at Tigers is one where we work hard for each other and everyone is friends. You can't buy a willingness and desire to want to work for the person next to you.
"Goals for this year, definitely to go one better and win the Grand Final."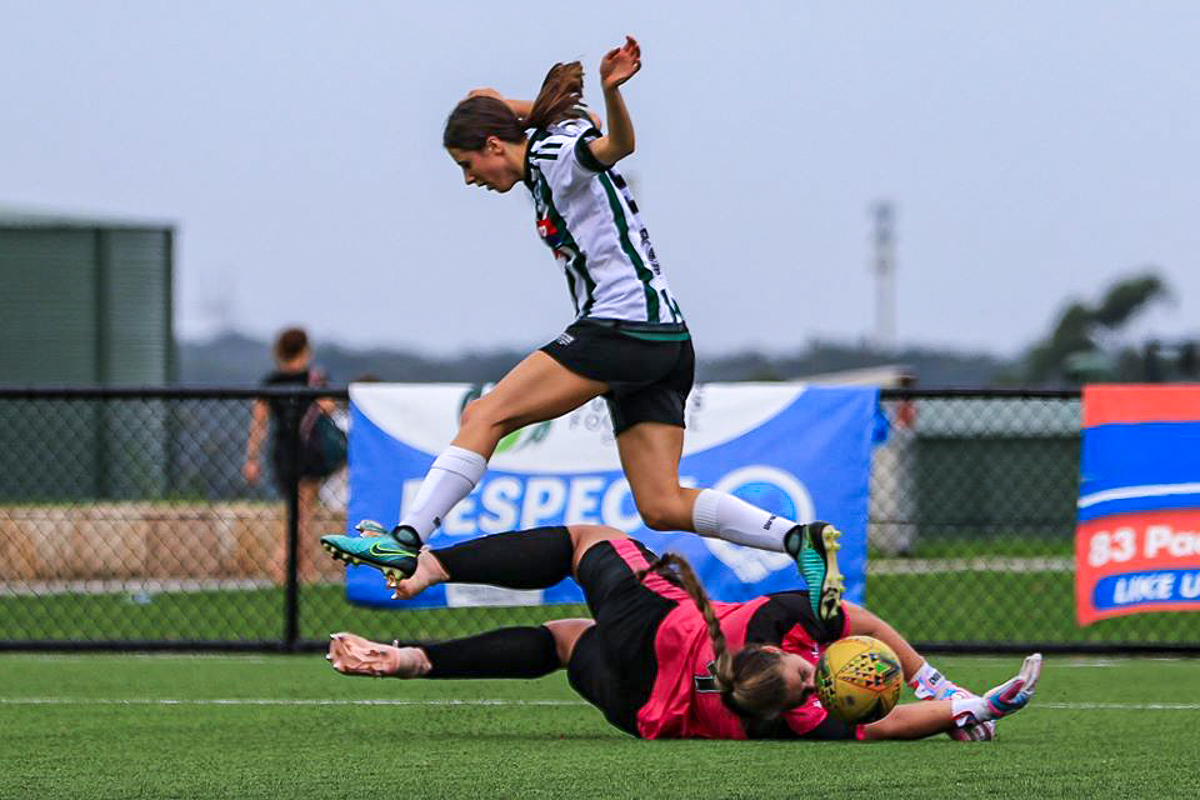 When she's away from the field, the 21 year old is busy completing the fourth and final year of an Education and Psychology degree at Macquarie University, motivated by the opportunity to work with those younger than her.
"I've got younger siblings, so I've always grown up with younger children, and then they've always had younger friends as well, so I guess I just get along really well with children and want to be able to help them."
Daisy Arrowsmith may not have the name recognition of some of her goalscoring counterparts in the NSW NPL competition, but her ability to get the job done in a high quality league full of players with W-League experience is impressive. She would be the last person to boast about her own achievements, so it's good that she doesn't have to – her goals do the talking.