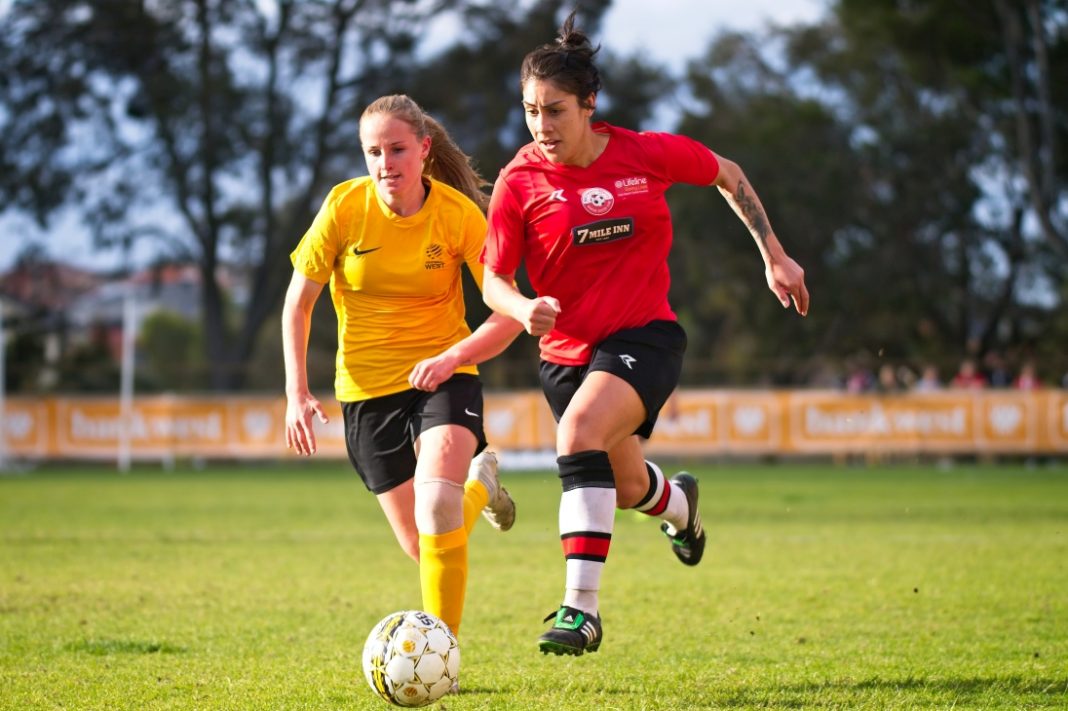 The 2020 season heralds the beginning of a new era for Women's Football in Western Australia with the launch of the National Premier League for Women.
For many involved in the local game, this represents the culmination of a long period of lobbying and the announcement has been mostly met with approval, although there are some who feel that the change is being brought in too quickly.
There are also concerns that men's teams who have shown little interest in the Women's game will now try and move into the WNPL, and use their newly formed teams as a means of gaining access to grants and funds earmarked for women's sport.
There is broad agreement though that the current status quo, which essentially sees the league being a two or three-horse race every year, cannot continue, as it has led to a lack of development for younger players, and has also resulted in a stagnant competition with teams playing each other 5 or 6 times in a season.
According to Football West, the introduction of the NPL will lead to the creation of the strongest, most competitive women's and girls' competition in Western Australia. It will also bring the women's and girls' game in Western Australia into the Talented Player Pathway, build premier clubs by setting standards and benchmarks in areas of youth development, coaching, governance, facilities, reporting and financial responsibility, and finally, it will implement a sustainable competition structure which maximises opportunities for talented players.
The first stage in the rollout is about to commence, with Football West inviting clubs to apply for a license to play in the NPL, and successful applicants will be notified in December. Football West is hoping to be able to field eight teams in the first season, which is an increase from the six in the current Premier League.
Arguably, the biggest change the NPL will bring is to provide a pathway for junior players to a club's 1st team. Currently, Premier League clubs don't need to have junior teams, but that all changes next year as NPL teams will be required to have at least one junior team in addition to their 1st team and U23 reserve team.
Another significant change is the introduction of a points system for players according to a category system that is already in place around the country. Starting in 2021, teams will have a limit of 220 points applied to their first team, and the new rules will also place a restriction on the number of W-League players any team can field.
For some teams this may mean they will lose players, which is why Football West have allowed a one-year grace period before this is introduced, but in the long run this should prevent the current situation of some clubs having 3 or 4 W-League players and others having none at all.
Other criteria include senior coaches having a minimum of a C class licence, and for clubs to have a director of football. There will also be minimum standards for playing facilities, including enclosed pitches and dressing room facilities suitable for female athletes.
As well as raising the standards of the local game, it is hoped that the NPL will help slow the current move of talented players away from the game to other codes and sports.
One player who made the switch recently is Angelique Stannett. She played for Perth Glory for two seasons and was captain of the highly successful Queens Park team before moving to AFLW and playing for the Fremantle Dockers last season.
She had this to say about her decision to switch codes:
"The main reason I decided to give AFLW a shot was primarily driven by my personal ambitions to challenge myself mentally and physically at an elite level once again since departing Perth Glory. I was extremely grateful for my time at Perth Glory and Queens Park Soccer Club where I gained some great experience in the sport surrounded by some incredible teammates which helped me prepare for the opportunities that arose with AFLW. Fremantle Football Club presented a unique and exciting opportunity for me within their AFLW team which allowed me to challenge myself again and I just couldn't pass that up."
She was unsure if the introduction of the NPL would be enough to dissuade players from leaving the game and felt that only time would tell if it would have an impact.
"I believe athletes stay in their sporting codes, swap sporting codes and leave sport altogether for several reasons. In any sport regardless of which code it is, I think participation numbers at the top level are always going to be affected by a number of things and from my experience a few that come to mind from when I was considering crossing codes are the quality of the competition, professionalism of the league for all involved, the treatment of athletes and the potential pathways and opportunities for players to reach the next level. I think only time will tell what the impact of introducing a Women's NPL in WA will have on participation numbers but I hope it is a very exciting and positive transition for everyone involved."
There is no doubt that there are some challenging times ahead for the local game in WA as it introduces the NPL, but the feeling is that these changes have to occur if WA is to produce its first senior Matilda since Sam Kerr made her debut 10 years ago.