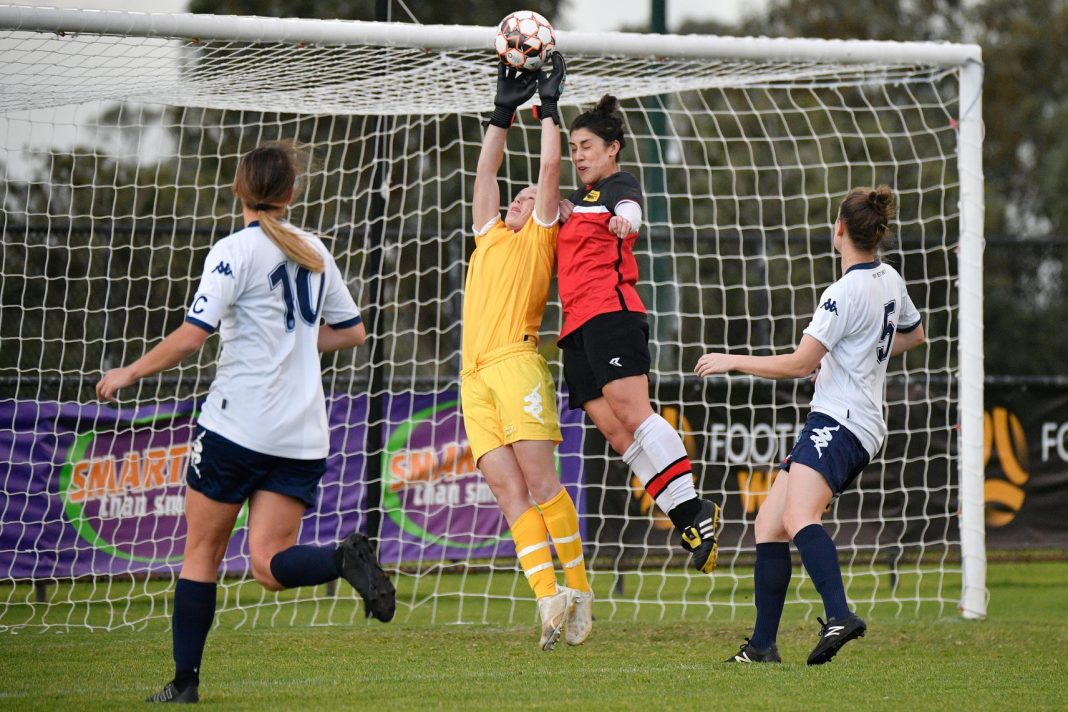 The introduction of the NPLW in WA has finally been accomplished and is poised to commence in 2020, following widespread consultation between Football West, FFA, the clubs, and other stakeholders.
It forms another element of the implementation of Football West's Female Football Plan 2018-22. CEO Jamie Curtis said that a focus of the Plan was to "ensure that there were strong pathways for younger players coming through in the right club environment with the support required, and this competition will provide that opportunity."
To be part of the inaugural season, clubs were invited to submit an expression of interest for a licence by Football West in October, and a total of ten clubs applied for seven places, with The Hyundai Football West NTC being granted an automatic spot, to make the league an eight team competition.
In early December, the seven successful applicants for the inaugural season were announced by Football West and they were:
Balcatta FC
Curtin University FC
Fremantle City FC
Murdoch University Melville FC
Northern Redbacks FC
Perth SC
Subiaco FC
BALCATTA FC
Balcatta has a long, proud history in the game in WA and a strong pedigree in terms of success. They finished fourth in the league last season and were runners-up in the State Cup final. Balcatta have junior teams in all age groups as well as their own Miniroos program, and will also have the backing and considerable resources of the Balcatta men's club behind them. They are well-placed to be a major force in the NPLW.
CURTIN UNIVERSITY FC
In 2019 Curtin didn't have a women's team in the Premier League but did have teams in the leagues below. They had no junior girls teams in 2019 and not only does the club need to recruit new senior players to ensure they are competitive next year, Curtin also have to get a junior team up and running to fulfill NPLW licence requirements. There are strong rumours that Perth Glory coach Bobby Despotovski will come on board as the coach for 2020, which may help attract senior players.
FREMANTLE CITY FC
A very strong team in last season's Women's Premier League, Fremantle finished third and had two of the three joint-Gold Medal winners for the player of the year. They also have a strong junior program with several teams in the U14 and U16 competitions, as well as a Miniroos program. Over the last three years, City have slowly strengthened their senior team and with the support and resources of a strong men's team, they should be a key player in the NPLW next season.
MURDOCH UNIVERSITY MELVILLE FC
Murdoch University Melville had no Women's Premier League team in 2019, however they did have teams in the lower leagues. They also had strong representation in the junior leagues, with their U14s and U16s enjoying very successful seasons. The club has the backing of a large men's team behind them but will need to recruit senior players to be competitive next season.
NORTHERN REDBACKS FC
A stand-alone women's club, Redbacks have a long history of success at senior level and have extended that to a strong junior setup. In 2019 they won the Premier League and State Cup at senior level, with all three of their junior teams winning silverware. Redbacks don't have the support of a large men's club and may struggle to compete with the other teams in terms of financial backing.
PERTH SC
Perth SC is the benchmark for men's football in WA with a long history of success. Their entry into the women's NPL could herald a similar outcome, but the club will need to attract senior players to the club as they had no women's team in the senior leagues last season. They also only had one junior team, so are building from a low base. Perth SC have appointed former W-League player and State U21 coach Danielle Brogan as their senior coach, who may attract quality senior players to the club.
SUBIACO FC
Subiaco has a long history in the game. Last season their senior women's team won the State League Division 1, and were poised to be promoted into the Premier League if the NPLW didn't go ahead. The club has a large junior setup for female players, and with the considerable backing of the men's team behind them, Subiaco could well be a major player in the NPL. As with the other teams who are new to the top level of women's football they will need to recruit, but should be able to field a competitive team due to their large player base.
A major talking point about the make-up of the competition has been the lack of a place for a powerhouse of the game in WA, Queens Park, who in the last three seasons have won two league titles, two pre-season night series cups, the State Cup, and the top four Cup. It remains to be seen where their players will now move to, but there is no doubt they will have many clubs chasing them.