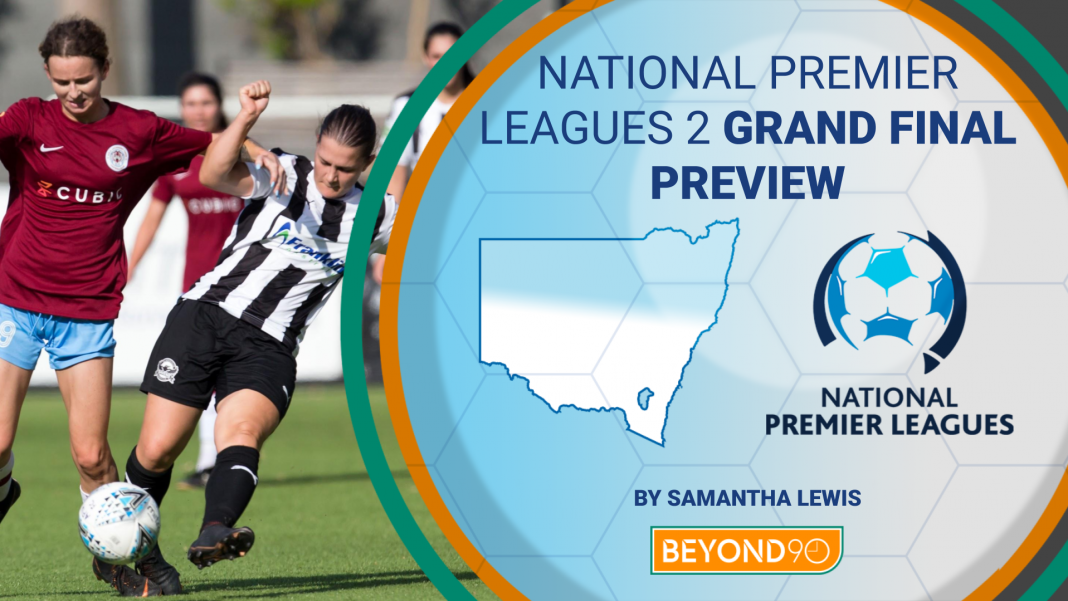 NSW NPLW2 Grand Final: APIA Leichhardt Tigers v Gladesville Ravens
On the surface of it, there is nothing miraculous about the 2019 NSW NPLW2 Grand Final between APIA Leichhardt Tigers FC and Gladesville Ravens.
The two teams finished within five points of each other on the season ladder, in first and third respectively. Of the five teams who qualified for this year's finals series, these were the two teams that have posed the greatest threat to one another all year.
APIA had lost just one game all season—a 1-2 loss to to Gladesville in Round 1—and their second meeting ended in a tense 3-3 draw. APIA and Gladesville also have the lowest and second-lowest goals conceded tally, at 17 and 18, making them the two most defensively disciplined sides in the NPLW2 competition. To anybody who had been paying attention, it's no great surprise that these are the two teams that have made it to the last hurrah.
However, dig a little deeper, and you'll find that the presence of both APIA Leichhardt and Gladesville Ravens in the 2019 Grand Final—considering where they both were this time two years ago—is an incredible feat in and of itself.
In 2017, APIA were not even in the NSW NPLW2 competition; they were in the state league, equivalent to men's NPL3. Meanwhile, Gladesville finished dead last in the NPLW2 that same year, with just one win in 14 games. In 2015, both teams were mid-table in the state league, with APIA having only won two games the previous year.
But in 2018, things began to change. APIA Leichhardt entered a women's team into the NPLW2 competition and finished fourth in their debut season. They were knocked out in the second week of finals by the Central Coast Mariners Academy led by former Western Sydney Wanderers W-League head coach Dan Barrett. Gladesville also climbed the ladder that year, finishing sixth, but with almost half the total points of Premiers Sydney Olympic and a goal difference in the minuses.
Fast-forward to 2019.
APIA and Gladesville have kept pace with each other, alongside newbies Sutherland Shire FA, with all three finishing within five points of each other.
Scoring an unprecedented 105 goals and conceding just 17, APIA's goal difference of 88 is the highest the competition has seen in at least six seasons. Likewise, Gladesville's evolution saw them more than make up for their poor goal difference the previous year, scoring 78 and conceding 18—the second-highest goal difference (60) in the competition.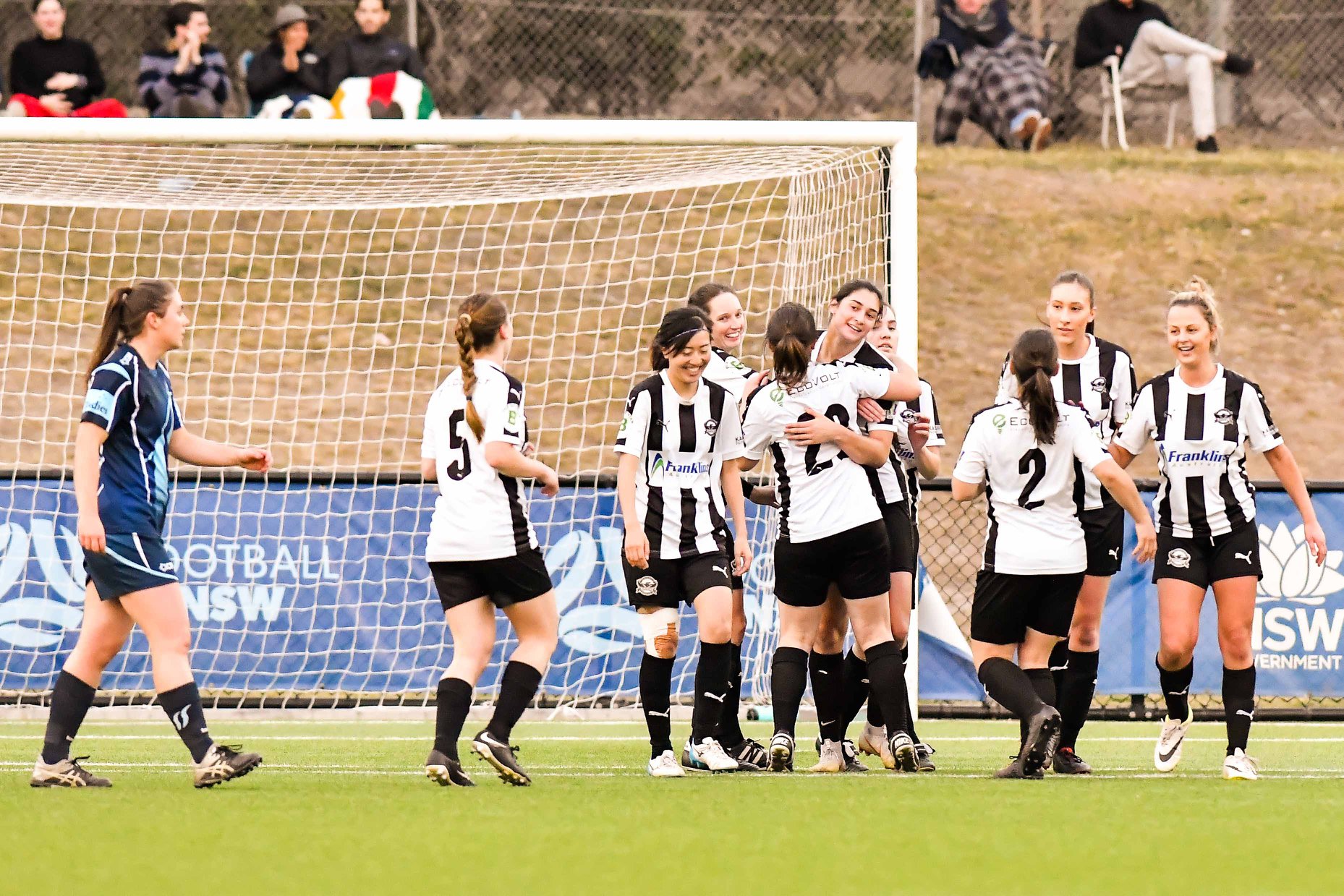 The overhaul of the women's program at APIA did not just apply to the very top, either. Dominant performances by their Reserves team meant APIA also secured the Club Championship this season, clearing the second-placed Nepean FC by ten points.
If APIA can overcome Gladesville in the 2019 Grand Final, they will join 2018's dominant Sydney Olympic side in the competition's history books, becoming just the second team ever to win the treble of Premiership, Club Championship, and Championship trophies.
The rise of both teams this year reflects the growing realisations that many clubs around NSW are having about the potential of their women's programs. Increased investment and smarter recruitment strategies are having a clear and obvious effect across the various levels of state football, most evident in the rise of powerhouse Sydney Olympic from NPLW2 regulars to runners-up in NPLW1 in the space of just three years.
And with APIA set to join them in the top flight women's competition next season, having secured promotion with their Premiership win, it's only a matter of time before we see the next APIA and the next Sydney Olympic emerge from the lower leagues.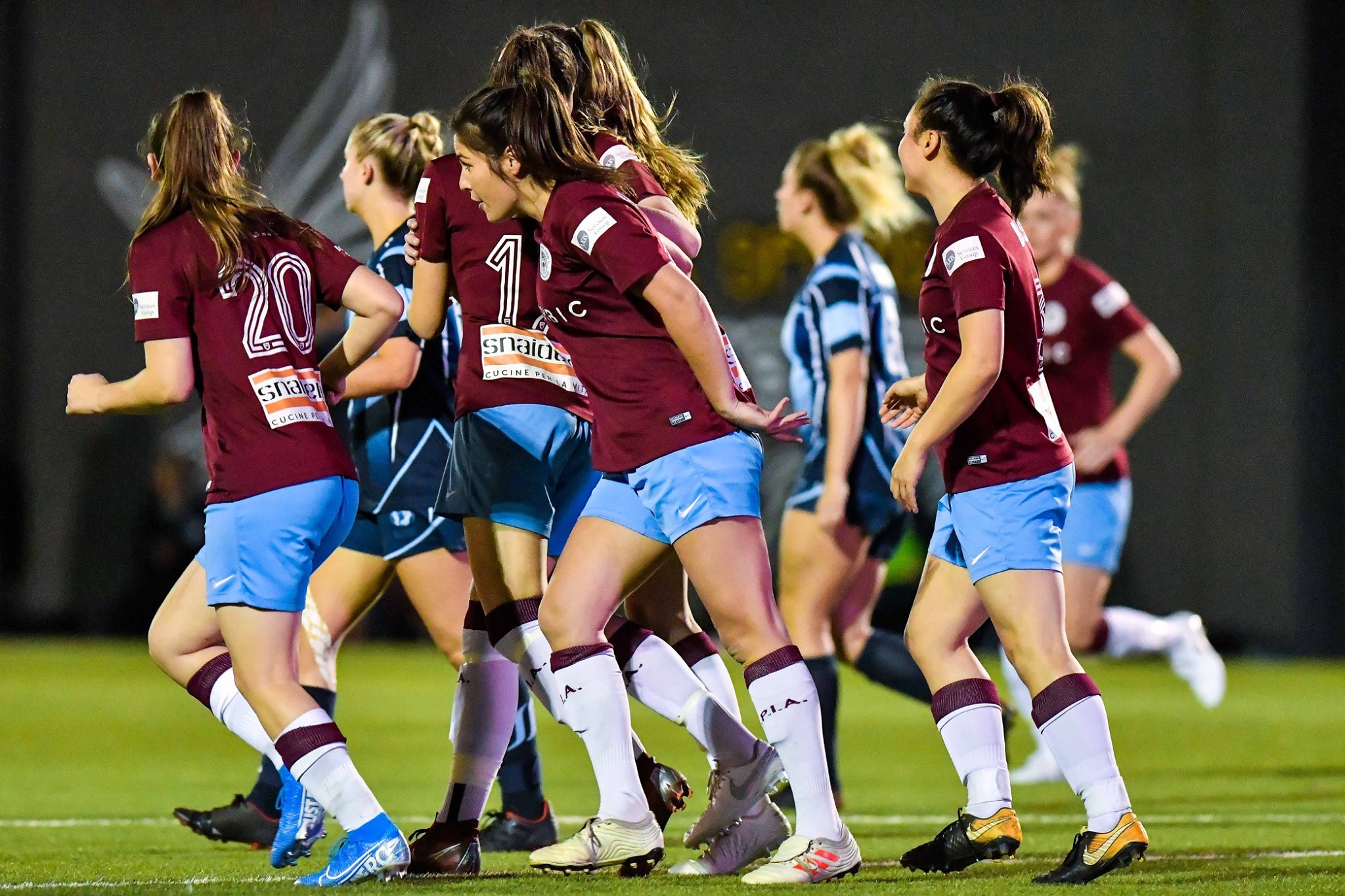 APIA Leichhardt striker Ash Palombi, responsible for almost one-third of her team's massive goal tally and winner of the 2019 NPLW2 Golden Boot, hopes to be writing a new chapter in the APIA story, helping them to their most successful season ever.
"Last season we didn't achieve what we wanted—to make the Grand Final," she said.
"It has fuelled the fire for us. We have high expectations at APIA and Sunday is another chance to gain silverware.
"I have been on the losing side in a majority of my Grand Finals. Hopefully Sunday will be a much happier time, and with a goal attached.
"When APIA are on top of our game, we are a tough team to stop. We had every reason not to be successful this season, but the girls have responded to every challenge and we're ready for Sunday night."
APIA head coach Matt Constantini said, "I think Ravens are red hot favourites and should feel confident for the weekend. For us, we'll have a plan in place like we have every other week. Sunday is considered Round 24 for us as we chase the final trophy."
APIA will face their biggest test yet in the Gladesville Ravens, the only team they haven't defeated this season.
Ravens captain Ashleigh Smith hopes that her side's underdog status will work in their favour.
"We've gone the longest way possible to get to finals," she said.
"The girls have had every up and down imaginable this season, and we're ready to go once more against APIA Leichhardt Tigers.
"We're the only team to take three points off APIA this season. Their coach reminded us back in Round 1 that it wasn't the Grand Final. Well, now we're in it and looking to do it again."
Ravens head coach Alex Disciascio is full of praise for his side and keen for their final clash.
"Credit goes to my Ravens side as they have raised their standard to the required level this year and have achieved much more than expected.
"We look forward to the challenge and will stop at nothing to come home with the trophy. Credit to APIA for a tremendous season and we look forward to the encounter."
Players to Watch:
APIA Leichhardt Tigers: Ash Palombi, Jennifer Bennett.
Gladesville Ravens: Emily Diaz, Carlie Ikonomou.
APIA Leichhardt Tigers will face the Gladesville Ravens at Valentine Sports Park on Sunday September 1 at 5:15pm.