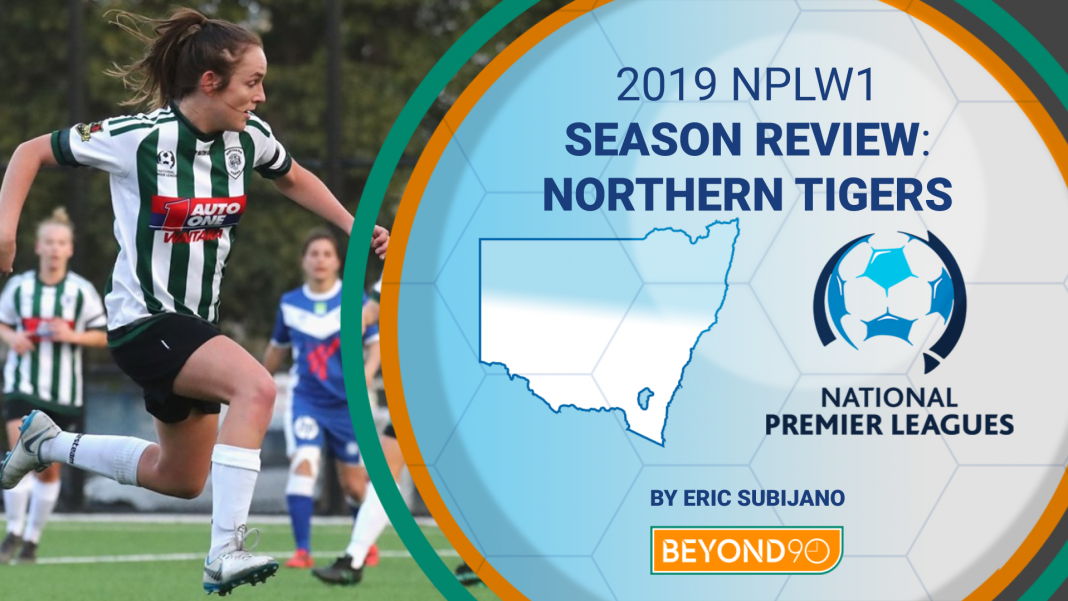 Northern Tigers have undoubtedly been the surprise of the 2019 NSW NPLW1 season. Outsiders at the start of the year after finishing ninth in 2017 and 2018, the team from Sydney's northern suburbs have had an exceptional campaign, leading the league for four weeks on their way to a third place finish and their first ever NPLW1 Grand Final appearance.
Their season began with a 2-1 loss to Football NSW Institute on the opening day. But any fears of another year battling in the lower reaches of the table were quickly banished, as the next round saw the Tigers win 2-0 over defending Champions Macarthur Rams. This was the start of a seven-match unbeaten run, with new recruit Daisy Arrowsmith scoring the first two of her 18 goals for the year.
Tigers coach Jason Eagar stated the importance of wins against established NPL powerhouses in terms of building belief within the squad.
"One of the biggest goals was the players believing that they belong in NPL 1. We didn't win a game against a top five team last year, so that was one goal initially," he said.
"That belief gradually increased as the season went on. We got more results, we started to play some good football, score more goals, and keep more clean sheets, then the belief grew and grew."
The Tigers made a little bit of history in Round 7, going top of the league for the first time after defeating Emerging Jets 2-1. Although they would lose top spot the following weekend, the northern suburbs outfit weren't going away, and they moved back into first place with a convincing 4-0 triumph over Football NSW Institute in Round 12.
The clean sheet earned in that game was their eighth in the opening twelve matches, and Tigers centre back Ellie Brush credited the whole team for defending as a unit.
"All eleven players on the park add to that defensive record, and it's just working our socks off that gets us those clean sheets," she said.
Eagar pointed out that defensive strength was one of the targets set at the start of the year.
"Last year, we had a decent defence. This year, the plan was to be even stronger again defensively, and we had a target of ten clean sheets, which we ended up getting."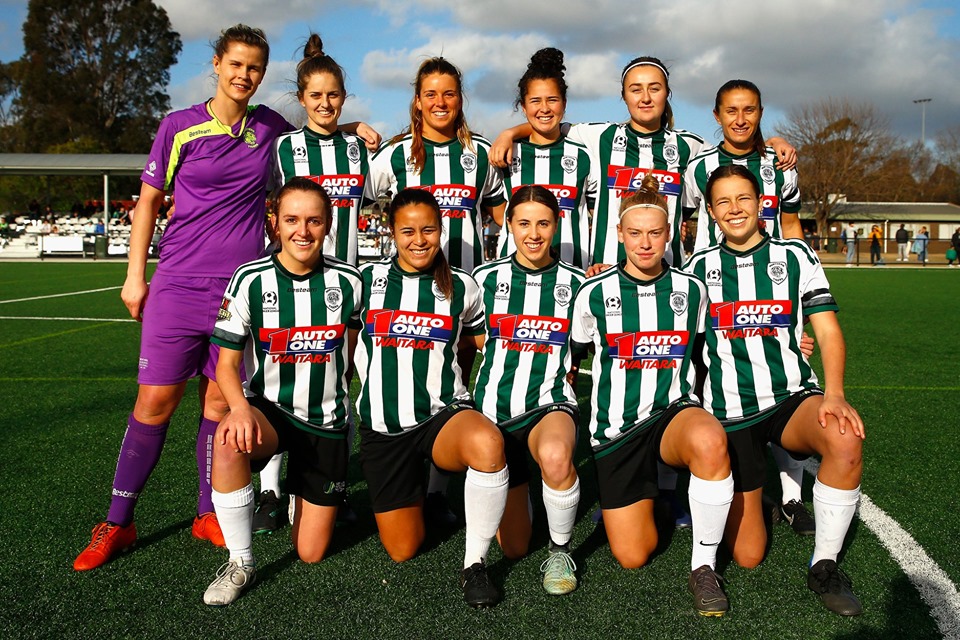 Over the next six weeks, Northern Tigers kept pace with defending Premiers Sydney University and newly-promoted Sydney Olympic, securing finals football by defeating Emerging Jets 2-1 in Round 18. However, a 2-0 loss to Uni in Round 19 pretty much put an end to their Premiership hopes, and this meeting was the start of a three-match winless run.
The Tigers could even have finished as low as fifth after they were trailing in the dying minutes of their final-round match against Bankstown City, but they showed the fighting spirit that had been on display all season, with late strikes from Maddie Bart and Arrowsmith securing a dramatic 4-3 victory and third place.
Recruiting Bart and Arrowsmith from North Shore Mariners has proven to be a masterstroke, as both players recorded double-figure goal tallies in 2019. Eagar explained that it was a part of a push to improve the side in the final third.
"The focus was on scoring goals, and I think that has been our big improvement this year, that's what has helped us get those tight wins," he said.
"We knew we needed some extra personnel to achieve what we wanted to achieve as a club. (Co-coach) Pat O'Sullivan was critical in bringing them across thanks to his relationship with those players. It was hard for them to leave their club, but they've come across and been fantastic."
More late heroics were required in the first week of the finals, an 87th minute strike from Arrowsmith leading the Tigers to a 1-0 victory over Sydney Olympic. Although they would miss their first chance to qualify for the Grand Final when they were defeated 2-0 by Sydney University in the Major Semi Final, the Tigers earned a spot in the Championship game with a 3-0 win over Sydney Olympic in the Preliminary final.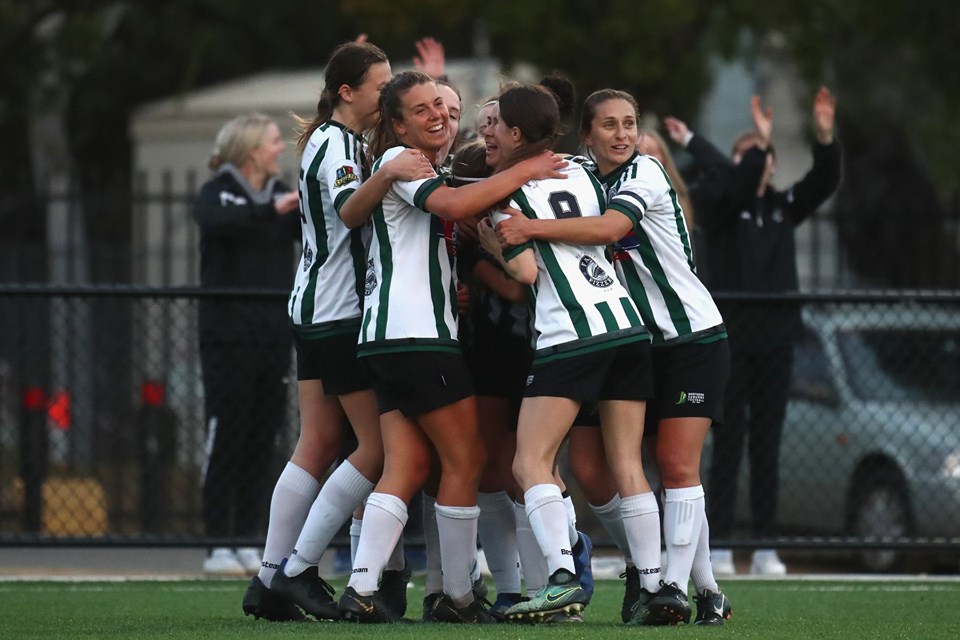 Eagar believes the Tigers squad will be well prepared after many challenging games in the latter part of the season.
"This finals series, and even the last couple of rounds of the season, we've played some really tough opposition. I think that's match-hardened us over the last four or five weeks to be better prepared to play Uni again this week, but it's going to be a tough game," he said.
Meanwhile, Brush is looking forward to once again enjoying the support of the Northern Tigers men's team on the day.
"They bring a lot of atmosphere, the other fans love it, and it just goes to show how family-oriented Northern Tigers is as a club. It's all really integrated which is fantastic."
Irrespective of the result on Sunday, Northern Tigers can be justifiably proud of what they have accomplished in 2019. They ended the season with 43 points, 10 more than they earned in the previous two years combined, while also having the second-best defence (18 goals conceded in 22 regular season matches).
The club focuses on youth development, and Eagar expressed his delight at the progress of the younger members of his squad.
"We've had a few young players come through the system over a period of time, and to see their belief that they can compete with the best in NSW has been really pleasing. Emma Watkins, Hannah McNulty & Josie Wilson, they've all come through from the age of 13, it's fantastic."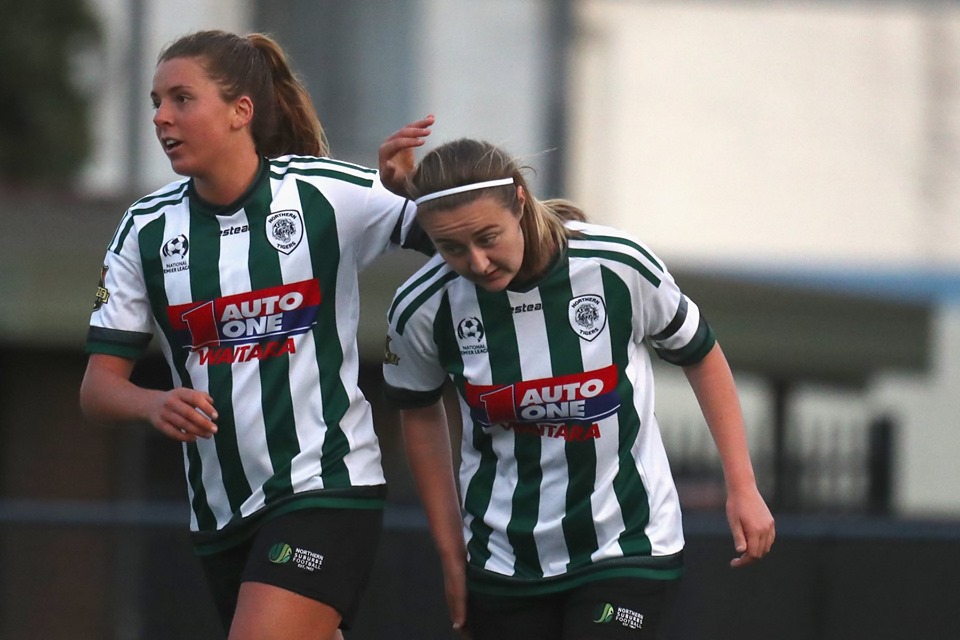 For her part, Brush has enjoyed helping the younger players develop, alongside Tigers captain Servet Uzunlar and goalkeeper Eliza Campbell.
"It's been really important, especially Servet and her leadership, and obviously the quality of Eliza in goals has been pivotal. I think the three of us forming a good relationship in the heart of defence has been good, to hopefully impart some of our knowledge and experience on the others," she said.
"That was a really important part of coming here, to be able to work with some young players and teach them what I could, but do it by example as well. It makes me really proud to see what they've been able to accomplish this season."
As for the future, Eagar is optimistic. However, he recognises that this Grand Final is only a step in their quest to continually develop their women's program.
"We've worked hard on that over the last couple of years, to make sure that both sides of the club get equal opportunities, so I think we're heading in the right direction in that regard," Eagar said.
"We've had four teams in the finals this year and two in the Grand Final. That's a massive achievement, so can we go one step better next year?"
Brush echoed those sentiments, and is hopeful of further progress in the junior ranks.
"Our junior development programs are really strong. The aim is to get as many girls playing football as possible, and then keeping with it and sticking through those tough teenage years, because I know how much joy it's brought me."
The Northern Tigers will face Sydney University in the 2019 NSW NPLW1 Grand Final on Sunday the 1st of September at Valentine Sports Park in Sydney, kick-off 5:45pm.