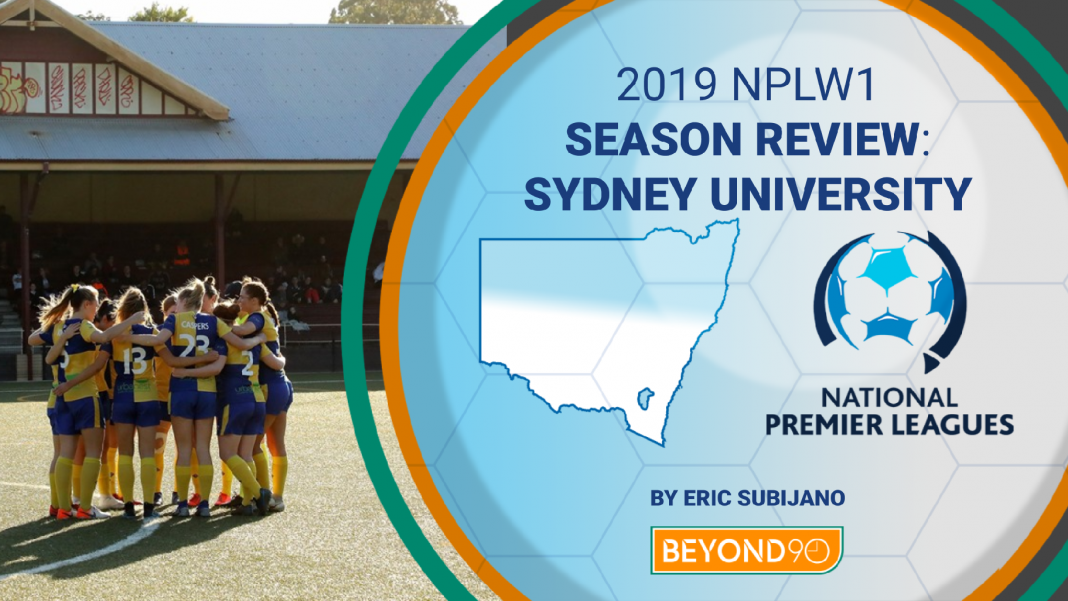 It's been a fantastic season for Sydney University. They've claimed the Premiership and the Club Championship after a year of consistently brilliant performances, now they're faced with the task of wrapping up the campaign by winning Sunday's Grand Final against Northern Tigers.
Uni began in March with two comfortable victories. They did, however, hit a snag at the end of that month. The Students needed a late goal to rescue a point in Round 3 against Sydney Olympic, and this was followed by defeat in Round 4 to Football NSW Institute.
Sydney Uni's response to that defeat was nothing short of amazing – they have not lost a game since. Eleven goals in the next two rounds was just the start of an unbeaten run that currently stands at 19 matches.
Sydney University coach Alex Epakis pointed to the squad's depth as one reason for their ability to keep their run going.
"I think a big part of that is the depth of the squad, because every training session is like a trial. Even this week, there's people who are battling just to be on the bench, and that drives accountability for everyone."
Uni captain Taren King agreed with those sentiments.
"Even if you are starting every week, you know that there's someone just behind you looking to take your spot. It's not comfortable, but it's good for a team and good for success."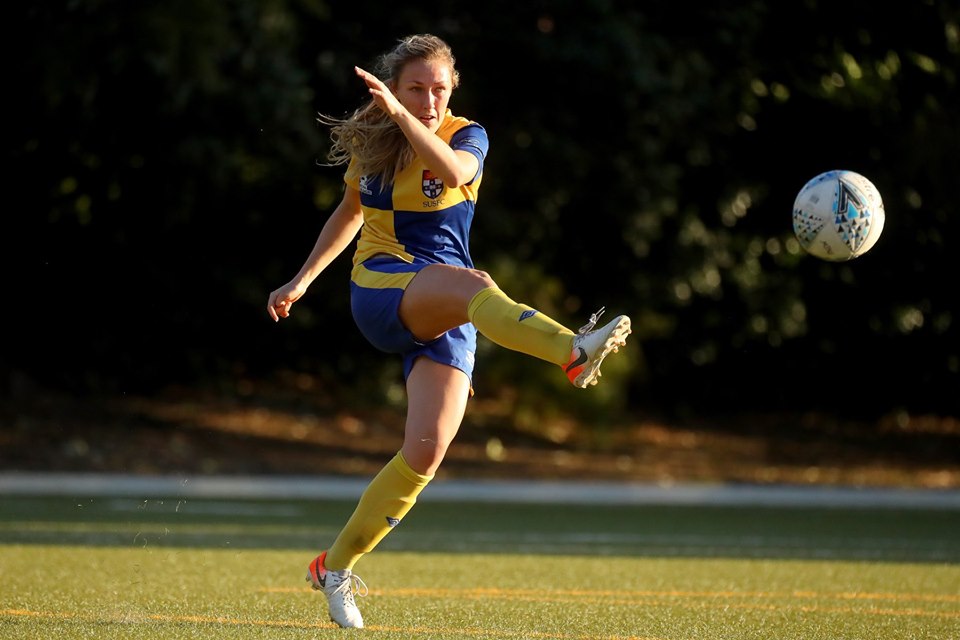 With 32 Uni players making 1st Grade appearances in 2019, and 17 different names appearing on the scoresheet, you might think the size of their squad is a problem. However, Epakis welcomes the challenge.
"Everyone who comes in wants to play 1st Grade. I would never sign a player who's here to play Reserve Grade, because it doesn't fit the mould that we have. If they're not competing to play 1st Grade, then I've got an issue with that."
The Students weren't able to cruise to the Premiership in spite of their unbeaten run. Two consecutive draws, in Round 7 against Macarthur Rams and the following week against Northern Tigers, allowed both the Tigers and Sydney Olympic to stay hot on their heels. The teams swapped positions multiple times, making for an absorbing Premiership battle. Four wins and a draw in their next five matches weren't enough to shake off their rivals, and Olympic would prove once again to be a thorn in Uni's side, earning a 1-1 draw in Round 14.
Incredibly though, that game is the last time Sydney Uni failed to win, and also the last time they conceded a goal. King explained that while the team does focus on defence, possession is also a priority.
"Like the quote says, defences win championships, but we're also a team that focusses a lot on having the ball. The more we have the ball, the less the other team does and the less chance they have of scoring."
The Students moved back to the top of the table in Round 15 by defeating Football NSW Institute 2-0. However, they weren't able to create a buffer over the chasing pack until a 2-0 victory over Northern Tigers in Round 19 extended their lead to five points.
Uni finished the home-and-away season with three more victories, winning the Premiership by eight points and earning a bye in the first week of the finals. The Students also earned a double chance to qualify for the Grand Final, but they only needed one opportunity, defeating Northern Tigers 2-0 in the Major Semi Final to go straight to the decider.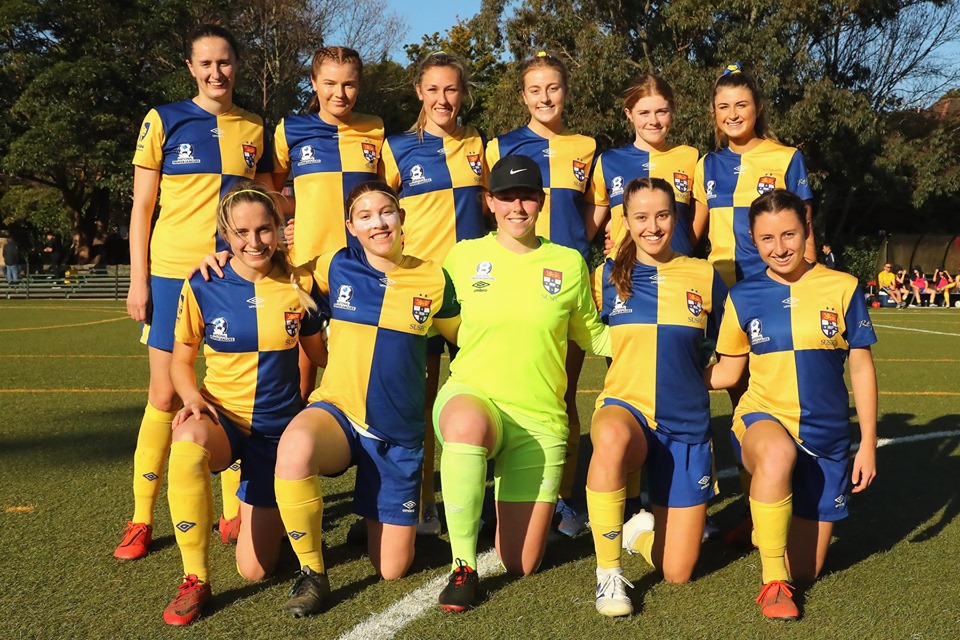 Despite having two of the last three weekends off, Epakis isn't concerned about losing any momentum.
"We've been fortunate because the whole squad (1st Grade and Reserve Grade) has had the time off together. We've been able to train as a big group, so on the weekends that we've had off we've replicated a lot of scenarios at game speed. We've also had the opportunity to get some players who are carrying niggles over the line, which may not have happened if we had to play every weekend."
Ahead of this season's fourth game against Northern Tigers, King paid credit to Sunday's opponents.
"They've probably been our best matched team over the course of the year. Their talent is evenly spread across the park, which is, I would say, harder to play against than a team with a few star players. We're cautious of their players but we're confident in our team as well."
The Tigers' improvement compared to previous seasons has been mirrored across the league, something King relishes.
Taren: "I think as a player it's awesome to see a league so even, especially for the development of the players in the league. You're only going to get better if you're playing against quality opposition every week, so it's something that is really good for us."
Epakis agreed, and expressed the need for Uni to continually improve in response to other clubs lifting their standards.
"Last year was very strong in itself as a competition, and this year I think it's top quality again, it's gone up another gear. Clubs have come in, spent big money, recruited players and brought in good coaches, so I think the overall standard of the competition is definitely lifting. As a result, it's not just about trying to keep up, that's not enough for us. How do we continue to set the benchmark? As far as I'm concerned, and as long as I'm here, Sydney Uni should be, and need to be setting the benchmark."
With Sydney University also aiming for victory in the Reserve Grade Grand Final, Epakis is conscious of the significance should they win both Grand Finals, and he stressed the importance of Uni's Reserve Grade side.
"We were made aware three or four weeks ago, that no NPL club had ever won the Club Championship, Reserve Grade Premiership, 1st Grade Premiership, Reserve Grade Grand Final and the 1st Grade Grand Final in the same year," he said.
"1st Grade's very important, but we also very much value Reserve Grade, because we've been a squad all year and we've trained together. One isn't more important than the other, both are equal in my opinion."
King understands exactly what a Grand Final win would mean for the Reserve Grade side, especially after their elimination in the 2018 finals series.
"Both the Reserves and 1st Grade ended up disappointed at the end of last year, and it just makes you hungrier for this year. I know the Reserves were devastated that they didn't even make the Grand Final (last year), but I haven't seen them work this hard and want it more. They're in a great position for this weekend."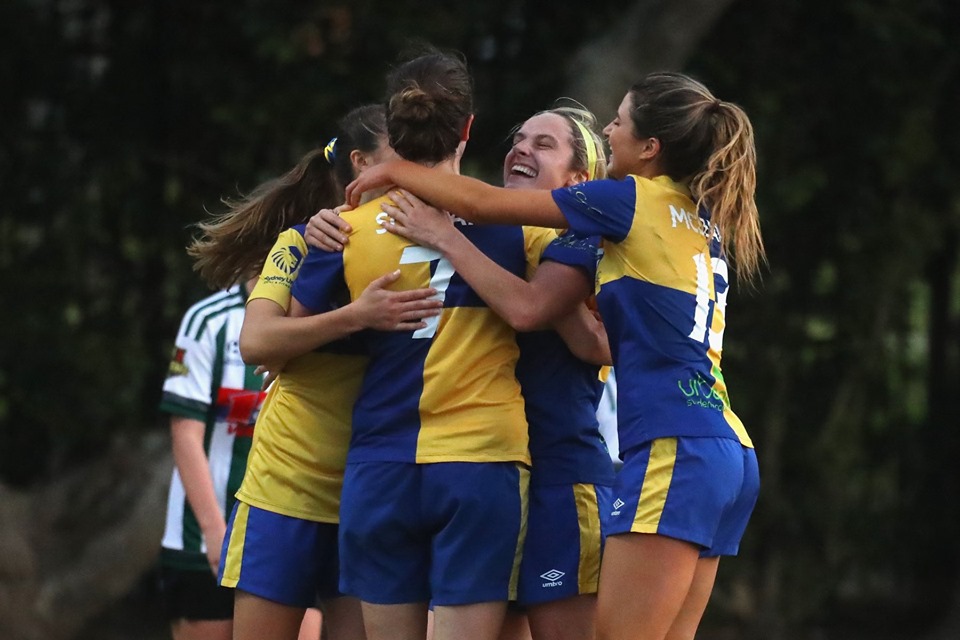 In the future, King is hopeful that the current club culture at Sydney University can reach even greater heights.
"This club's been a second family to me and a second home. Continuing and developing that kind of culture, and ensuring that this club is something that can be a home and a family to every player, coach and official that walks in the door – that would be my major aspiration for the club."
Those feelings are also held by Epakis, who is solely focused on continuing his good work at Sydney University.
"I've got such an affiliation, being an ex-student here. Whatever happens in the future, so be it, but right now my absolute focus is on continuing to build on this year, going into next year, and that's what really, really drives me."
Sydney University are currently on a nine game win streak, can they make it a perfect ten? Find out when they take on Northern Tigers in the 2019 NSW NPLW1 Grand Final on Sunday the 1st of September at Valentine Sports Park in Sydney, kick-off 5:45pm.