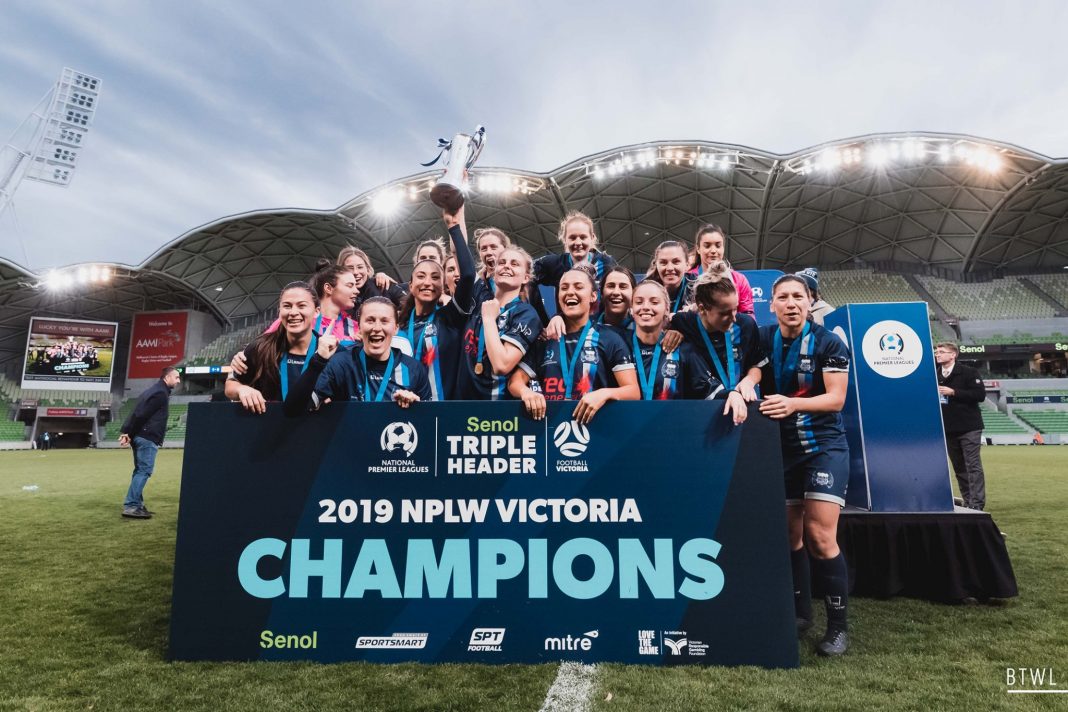 The Victorian NPLW Grand Final took place at AAMI Park as part of a triple-header on Sunday. Calder United SC won the match 1-0 over the FC Bulleen Lions, Alycia Eicke the lone scorer.
The match featured NPLW Gold Medalist and Golden Boot, Catherine Zimmerman (Calder United) alongside joint Media Player of the Year recipient, Kayla Morrison (Bulleen). Also starring was Players' Player of the season Aleksandra Sinclair (Calder United) and Goalkeeper of the Year, Emily Shields (Bulleen).
Minutes away from kick off in the NPL Women's Grand Final between @cusc2016 and @FCBulleenLions! See lineups below. #NPLWVIC #TRIPLEHEADER pic.twitter.com/sKXLboHDBV

— NPLW Victoria (@nplwvictoria) September 15, 2019
Calder United quickly put themselves in the lead just seven minutes into the first half, with Eicke capitalising on an unlucky punch from goalkeeper Emily Shields.
Shortly after, a clever touch from Bulleen's Racheal Quigley set Caitlin Friend up for a delightful shot on goal which collected the crossbar and was cleared.
Forward pressure from Calder contributed to turnovers from Bulleen on the ball, but the talented combination of Quigley and Friend were able to threaten in the 15th minute, with Quigley slotting the ball in front of Friend who slid it through the Calder defence, only to scratch the outside of the post.
Throughout the first half, both teams struggled to maintain width and depth across the park, leaving players isolated up top. This ultimately saw Calder leading at the break.
The second half saw Calder captain Emma Robers replaced by Alexandra Gummer, after Robers appeared to suffer a hamstring injury.
Bulleen's best chance was produced in the 60th minute, with Quigley on a straight run into the box. However, the shot was easily saved by goalkeeper Alyssa Dall'oste.
Dominant all season, Calder kept the squeeze on throughout the match, making it incredibly difficult for Bulleen to break through the lines and into their attacking third.
In the end, it was Calder who put the cherry on top of their almost perfect season, holding on to their 1-0 lead from the seventh minute.
@cusc2016 are your 2019 NPLW Champions! #NPLWVIC #TRIPLEHEADER pic.twitter.com/Nax7UsMfnc

— NPLW Victoria (@nplwvictoria) September 15, 2019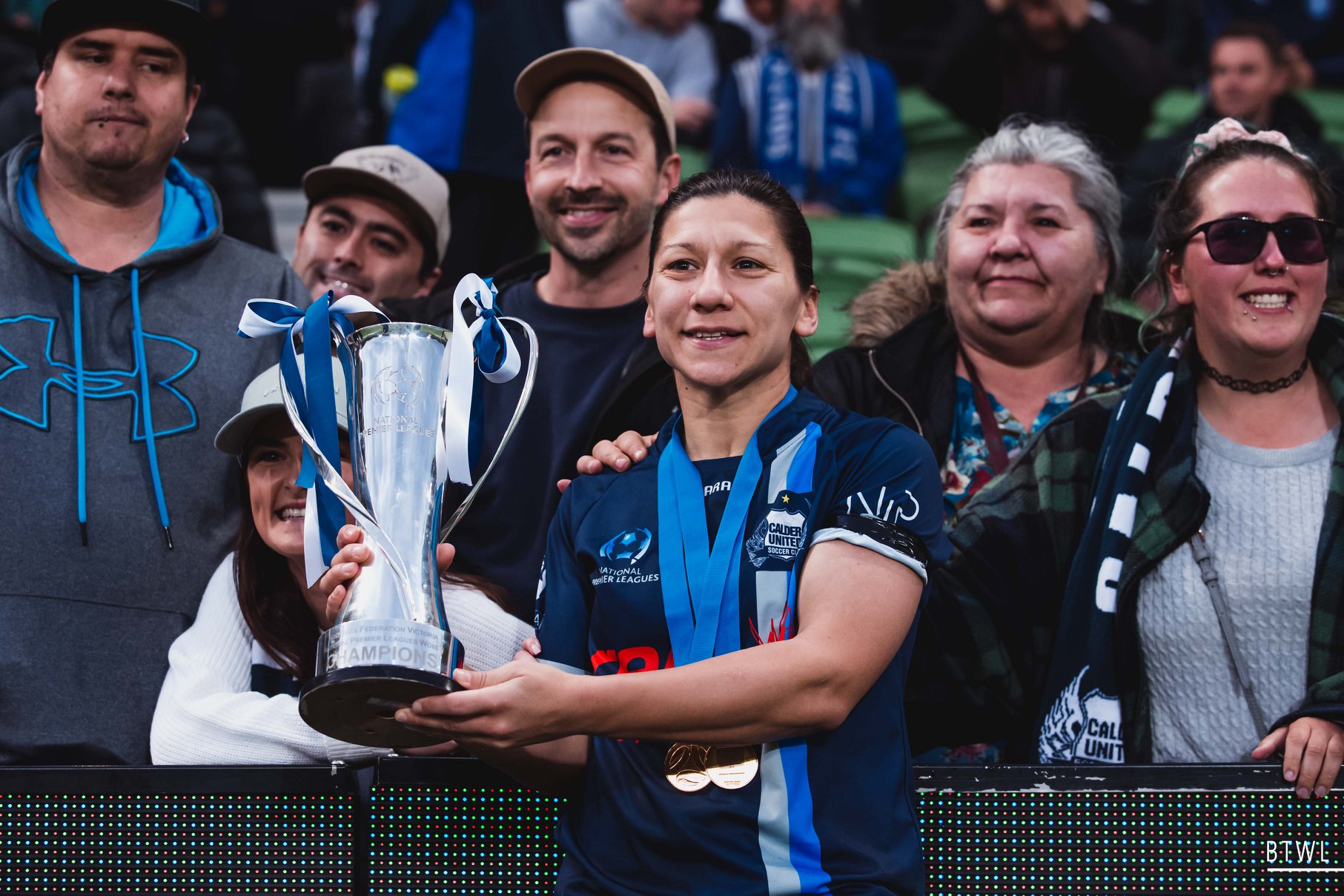 How fitting 🙌🏼

Aleksandra Sinclair from @cusc2016 is your NPLW Grand Final Player of the Match!

— NPLW Victoria (@nplwvictoria) September 15, 2019